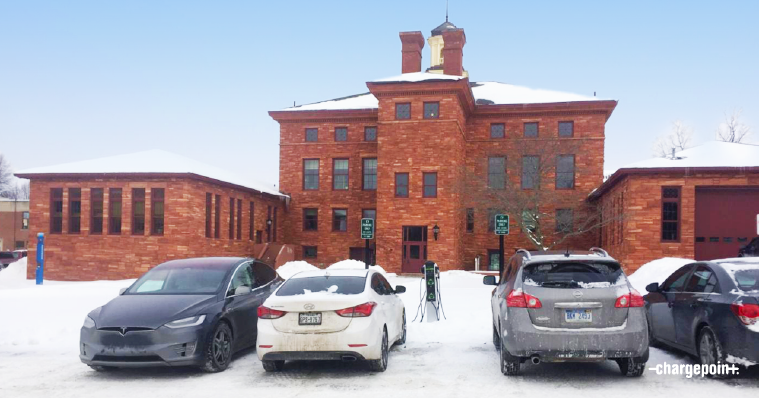 With a new semester around the corner, students and faculty are headed back to campus in search of charging spots for their electric vehicles (EVs).  
Every campus is different, so we encourage you to use our free app as your guide. We'll help you find places to charge near your destination, from libraries to dorms to public transit stops.  
Here are eleven institutions around the US that offer charging on or near campus:  
University of California San Diego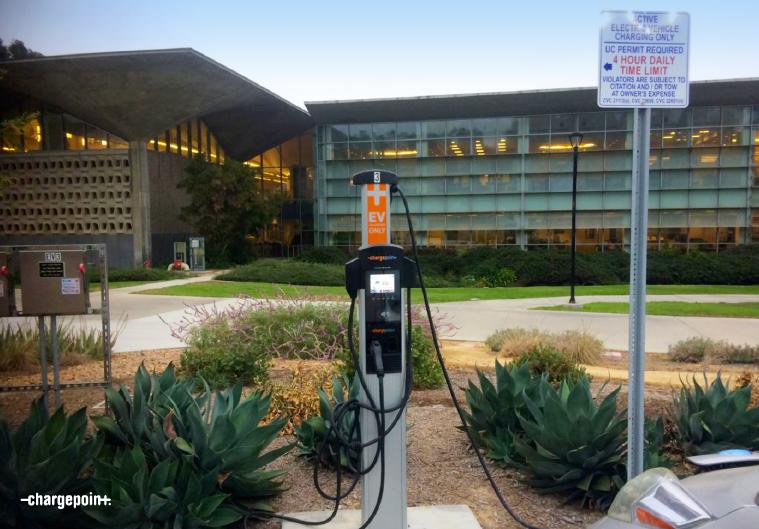 UC San Diego is building the largest and most diversified charging infrastructure of any university worldwide. In addition to numerous charging spots on campus, the university partners with the private sector to support electric vehicle charging research.  
Northwestern University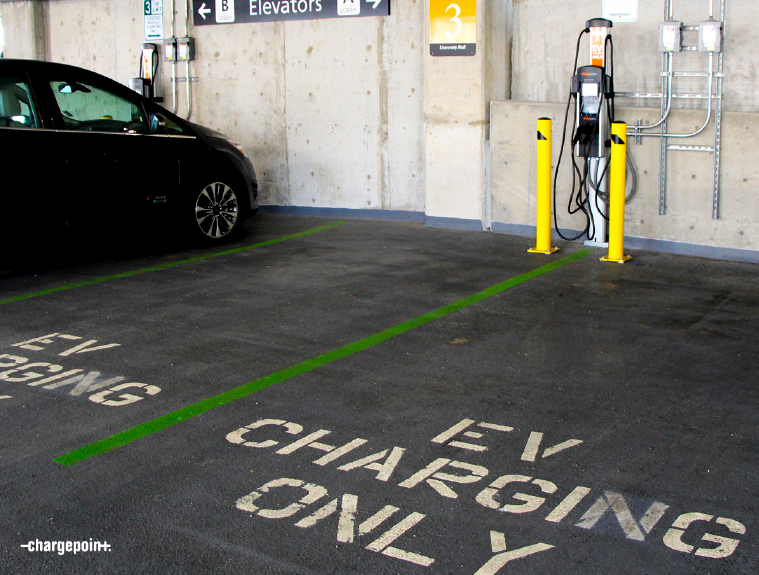 Northwestern recently upgraded its campus charging stations and doubled the number of charging ports from 8 to 16, in an effort to ensure greater equity in access. 
Washington State University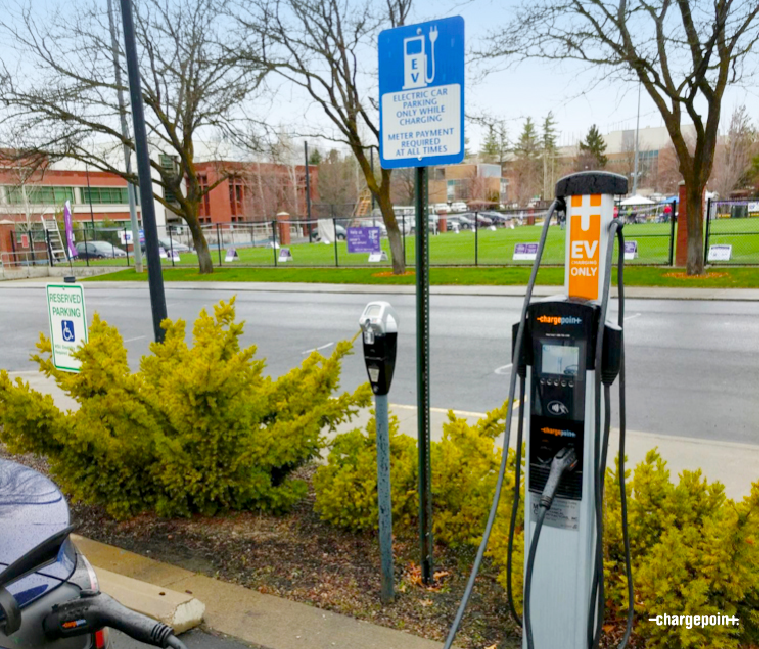 At Washington State's Pullman campus, you'll find two charging spots in its parking garage, in addition to three more locations adjacent to the campus.  
Santa Clara University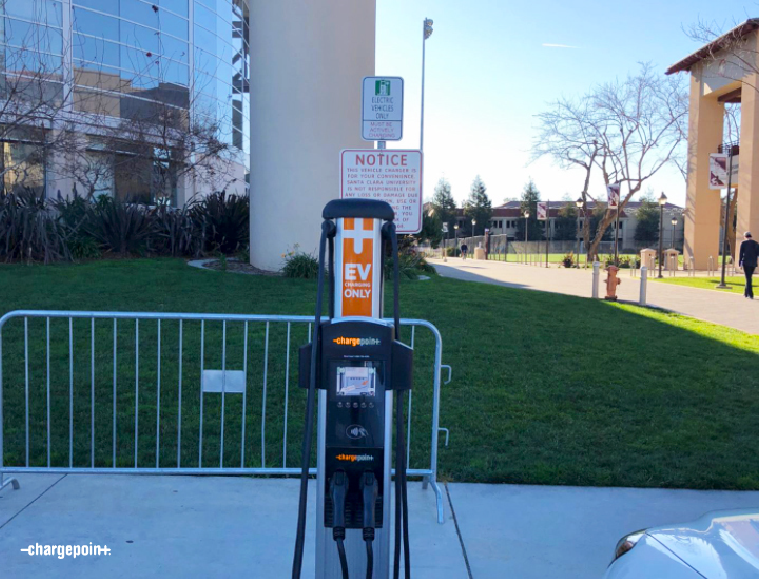 Santa Clara University provides free on-campus charging for parking permit holders as part of its commitment to reductions of greenhouse gas emissions. 
Clarkson University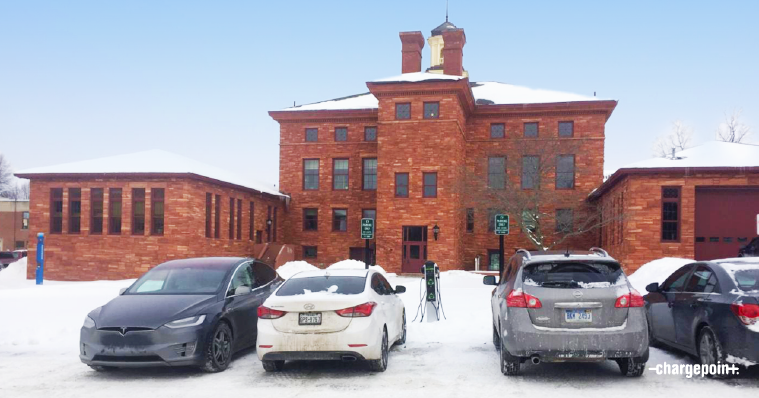 In Potsdam, New York, Clarkson University encourages the use of its campus charging spots as part of the U.S. Department of Energy's Workplace Charging Challenge Pledge. 
Ventura College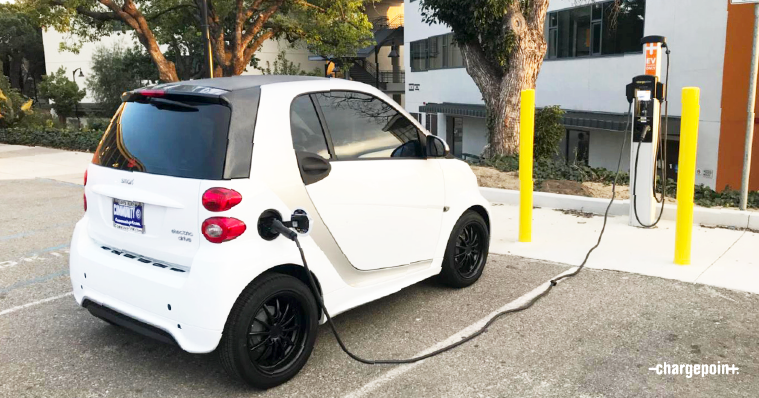 In southern California, Ventura College hosts two on-campus charging spots, an excellent example of a community college getting behind EV driving. 
University of Florida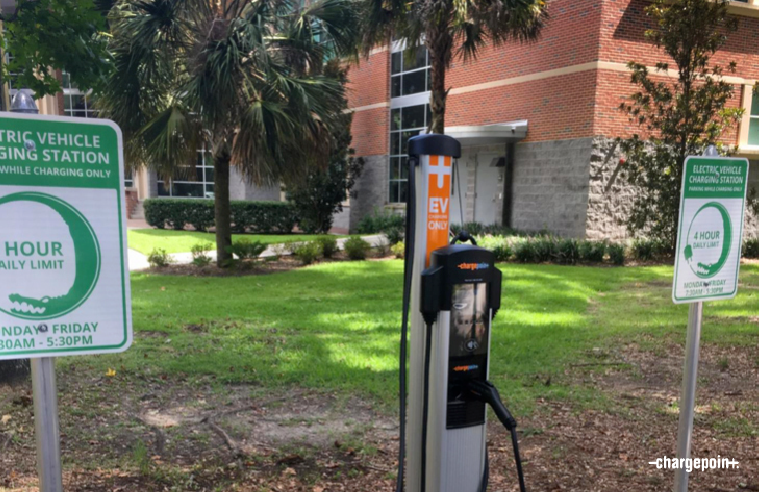 In 2015, the University of Florida announced a major commitment to electric driving with the goal of transitioning 10% of its fleet to EVs over the next ten years. Currently, you'll find several spots to charge on campus, where it's free for students, staff and faculty.  
University of Oregon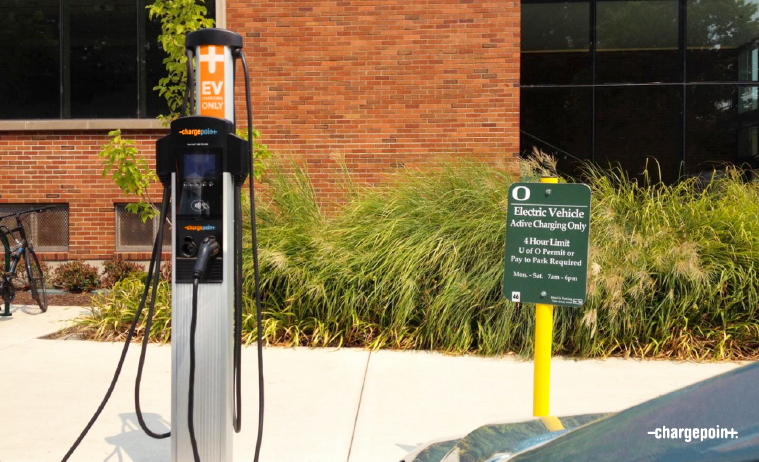 In Eugene, you'll find five locations on or near the University of Oregon campus. In nearby Corvallis, Oregon State has 21 charging spots on its campus.
Champlain College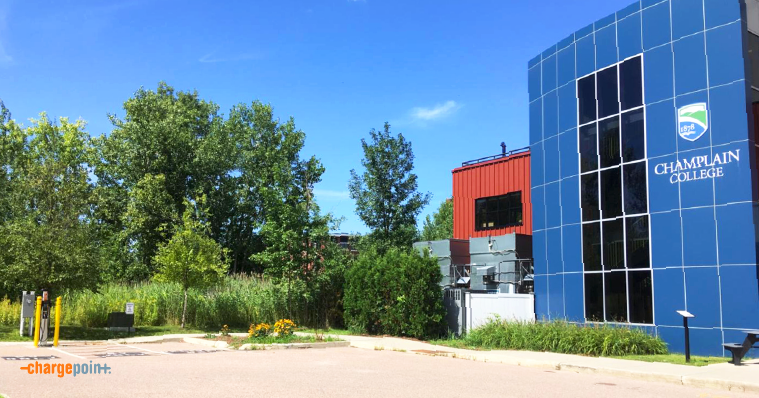 In Burlington, Vermont, you'll find places to charge adjacent to the Champlain College campus and throughout downtown as part of the Vermont Clean Cities program.
University of Buffalo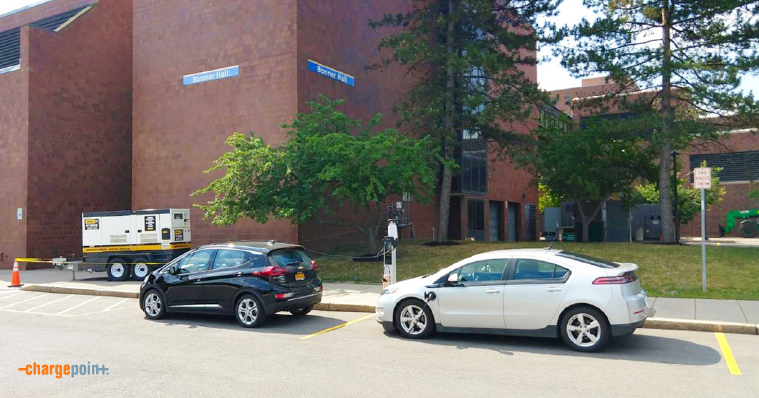 University of Buffalo provides several spots to charge on its North and South Campuses free of charge to students, faculty and staff. Charging stations are also available on its downtown campus. 
University of South Florida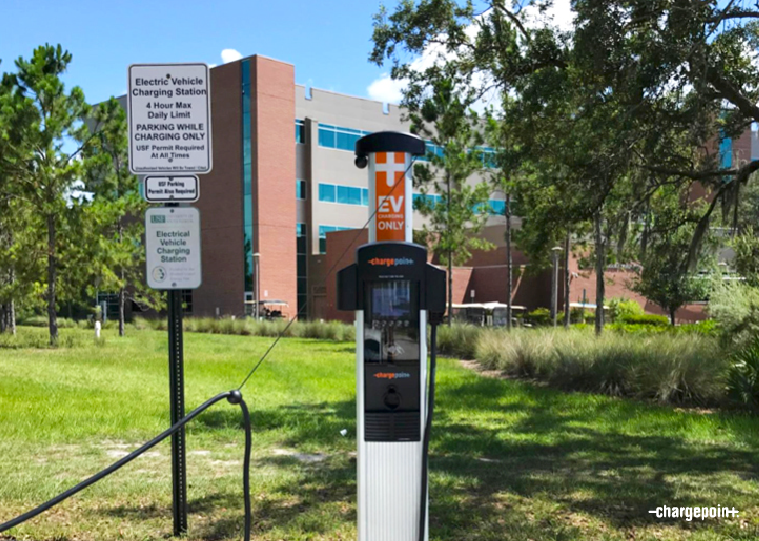 Responding to the increase in electric vehicles on campus, University of South Florida's Tampa Campus recently installed five charging locations, saving an estimated 20,000 gallons of gas each year.  
Where do you charge on your campus? Use the ChargePoint app to find available charging spots on and around campuses around the world.