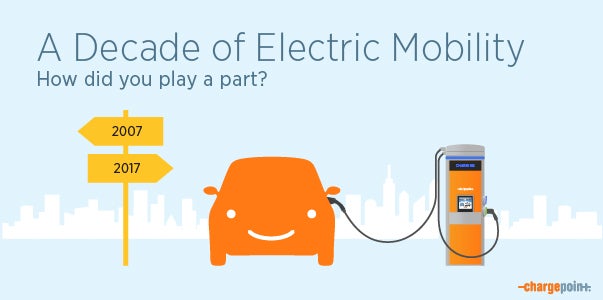 When ChargePoint was founded in 2007, there were only a handful of EV models cruising the streets. Now, there are over 1 million EVs in North America and Europe, and every week seems to bring a major new EV announcement.
We've achieved a lot in the last 10 years, but our greatest point of pride is helping get more drivers into EVs and make EV charging work for all types of businesses.
Check out some milestones from the last decade of electric mobility:
A Decade of Electric
Mobility
Mobility looks much different today than in the days of GM EV1. Thanks to everyone who helped blaze the trail for EVs across North America and Europe. Here are some milestones from along the way.
ChargePoint founded as
Coulomb Technologies
9.13.07—inspired by
Richard Lowenthal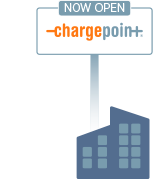 Tesla races onto the scene with the Tesla Roadster
ChargePoint patents smart EV charging technology
EVs get a major boost with $2 billion from the American Recovery and Reinvestment Act (ARRA)

Proterra sells its first electric buses to Foothills Transit in Pomona, California

The first ChargePoint® charging station comes online in downtown San Jose, California

Nissan LEAF gives drivers the first mass-market all-electric option since the GM EV1 in 1996

GM delivers the Chevy Volt, a plug-in hybrid with almost 40 miles of electric range
SAE J1772™ becomes the North American standard for electrical connectors for charging EVs, setting the stage for their expansion
ChargePoint America program begins; will install 4,600 stations across the U.S.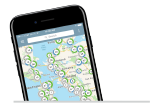 The ChargePoint app helps EV pioneers find convenient places to charge
The State of California decides that EV charging stations are not electric utilities, allowing businesses to set fees for charging

Renault makes a splash with the ZOE, which becomes a best-seller in Europe
ChargePoint installs its 10,000th charger in North America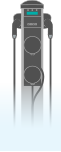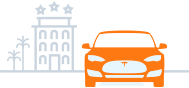 Tesla Model S brings luxury and longer range to the EV market
Governor Jerry Brown's Executive Order calls for 1.5 million EVs in California by 2025
California creates EV Ready Building Code requirements through CALGreen

EV options expand as more automakers deliver new EV models, including the BMW i3, Ford Fusion Energi and Mitsubishi Outlander P-HEV
8 states come together to encourage EV ownership with the Zero Emission Vehicle Memorandum of Understanding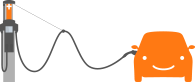 ChargePoint debuts the first commercial EV charger with cord management to keep charging cords off the ground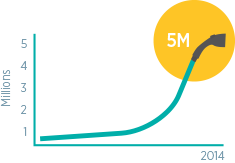 ChargePoint drivers complete 5 million charging sessions

ChargePoint Express DC fast stations let drivers charge up in even less time
California Senate Bill 454 establishes the Electric Vehicle Charging Stations Open Access Act, letting EV drivers charge without a membership or subscription

U.S. Department of Energy creates Alternative Fuels Data Center to track public charging spots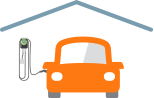 ChargePoint makes home charging easy with the ChargePoint Home EV charger

The UN recognizes ChargePoint for tackling climate change at COP21 in Paris
California Senate Bill 1234 makes it easier to get a permit for EV charging at home
Senate Bill 350 requires California utilities to propose transportation electrification programs

Kansas City Power & Light launches Clean Charge Network to put 1,000 charging stations across Kansas and Missouri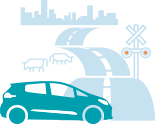 Chevy Bolt EV hits the market as the first affordable, long-range EV
ChargePoint simplifies charging for fleet drivers and condo residents
Columbus, Ohio, wins the U.S. Department of Transportation Smart City Challenge

EV sales in Canada exceed 10,000 units for the first time
ChargePoint Express Plus gets ready for the next 10 years of EV charging with speed and scalability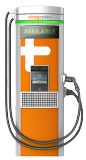 EVs have a banner year with the release of the Chrysler Pacifica, Honda Clarity, Hyundai Ioniq, Toyota Prius Prime, Tesla Model 3 and other new models
SCE, SDG&E and PG&E all create successful EVSE incentive programs

ChargePoint receives the first ENERGY STAR® certification for EV charging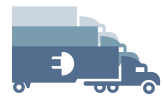 Cummins, Tesla and Daimler up the ante with all-electric semi trucks
Volkswagen settlement designates $2.7 billion for state clean transportation projects

ChargePoint lets drivers charge by simply tapping their phone on a station
The future is bright
2019

All new Volvo models to be electrified

2020

Jaguar Land Rover commits to electrifying all new models

2022

Hyundai to have 8 EV models available

Mitsubishi and Nissan-Renault to launch 12 new EVs

Daimler commits to 10 EV models

2023

GM delivers 20 EV models

2025

Norway will sell only zero-emission vehicles

BMW brings out 12 all-electric vehicles

2030

Netherlands and India ban petrol and diesel vehicle sales

Honda aims for two-thirds of vehicles to be electric

2032

Scotland phases out sales of petrol vehicles

2040

France and UK prohibit petrol vehicle sales
Thanks to all of you who have made the last 10 years such an incredible journey. If you haven't jumped on the EV bandwagon yet, hop on board and buckle your seatbelt—you're in for an unbeatable ride.