Inside ChargePoint | May 30, 2017
ChargePoint Life: It's Electric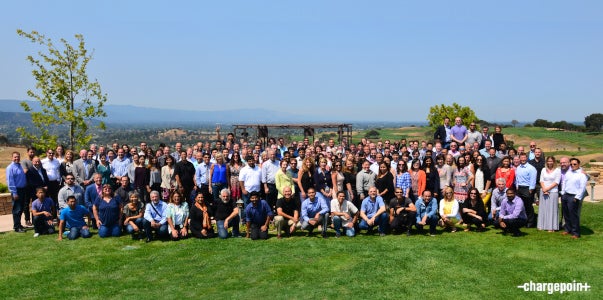 ChargePoint is the world's largest and most open EV charging network, with more than 35,000 places to charge. But it's not just our network that's open—our company culture is, too. We share, question and engage every day. We also drive electric and charge at our own stations.
As the Director of People Operations at ChargePoint, I wanted to share a few reasons why I think ChargePoint is a great place to work. Yes, I do have an ulterior motive: to get you to apply for a job. But I also genuinely believe in this company and know people love working here. Here's why.
We Stick Around
Many ChargePoint employees, including myself, have been here for five years or longer: an impressive stat for any company, but even more so in turnover-prone Silicon Valley. People stick around because they really like it here, and they enjoy contributing to a movement that's designed to transform transportation.
We Drive Electric
Tons of ChargePointers were already EV enthusiasts when they joined the company; some have even modified their own EVs. Many others kick gas soon after coming on board, because it's so easy to charge at work. We encourage our coworkers to try out EVs and even bring EV test drives to the office so people can try driving EVs, including the BMW i Series, Chevy Bolt EV and Mitsubishi Outlander PHEV. As part of our interview process, we offer free charging to candidates who drive EVs, and have been known to lend an adapter to Tesla drivers who stop by.
We're on the Level
We have an open charging network and an open office culture, including an open seating arrangement and lots of conference rooms. But the openness goes beyond the seating arrangement: any employee can chat with any executive pretty much anytime. ChargePointers don't have to go through five layers of management to get an answer or share an insight. We can go straight to the source to get things done—and we do.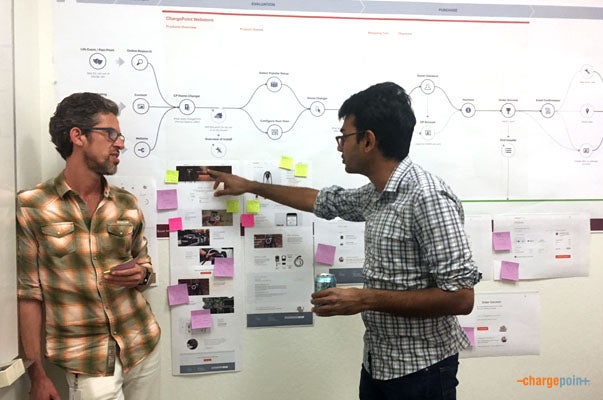 We Question Everything
Our culture is fundamentally one of questioning, both the standard way to drive and the standard way of doing things. We never do something just because someone said to. We do things for a good reason. If there isn't a good reason, we ask why, and if we're not satisfied with the answer, we propose a better way. This means we're low on policies and bureaucracy, and strong on collaboration and teamwork.
Fashion Fridays and Town Halls
We have startup spirit, and we don't have to wear ties. So some of our team members have started "Hawaiian Shirt Friday" and "Animal Print Friday" to take the dress code up a notch. We also host regular "Town Hall" meetings where executives and managers give updates on projects and take questions from anyone.
We're Growing Like Crazy
Our support services organization is expanding in Arizona, we're entering Europe and we're hiring everywhere. EVs are truly a global phenomenon and we all have the opportunity to help them grow.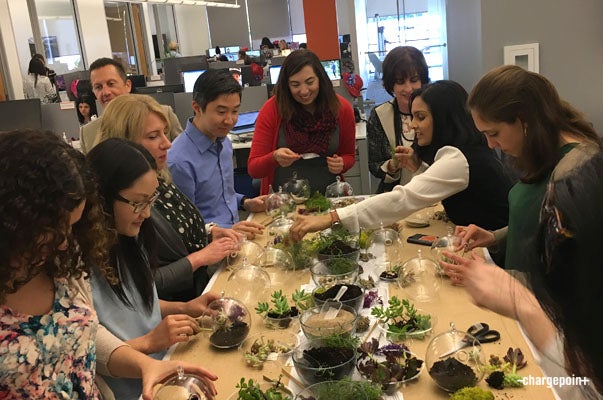 We Have Fun
Whether it's making terrariums for Earth Day, taking the mannequin challenge or holding a dog costume contest, we know how to have fun. We have snacks in the kitchen (and occasional cupcakes) and onesies for our future drivers. We work hard because we love it, not because we have to.
I hope we've shown you just how stoked we are to work at ChargePoint. Want to join us? Follow us on social media (Facebook, Instagram, LinkedIn, Twitter) and check out current opportunities.
---