Inside ChargePoint | November 3, 2017
ChargePoint Life: Staying Current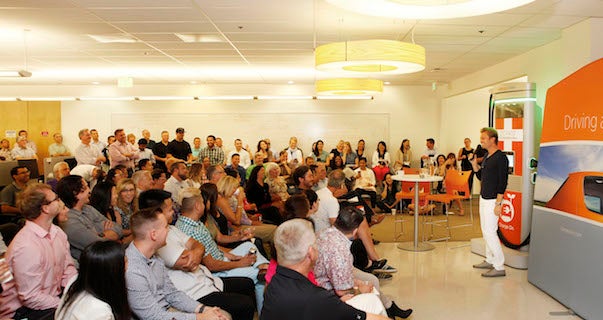 We've talked before about what makes working at ChargePoint so fun and rewarding. Recently, we've had some high-profile visitors and fun workplace events we want to share with you now.
Speeding Things Up with Nico Rosberg
Nico Rosberg, Formula One World Champion and Racing Director for Mercedes Formula E Team, came to ChargePoint to discuss the impressive performance of electric cars… and reveal how much weight he loses during a race! We enjoyed picking his brain about the realities of driving race cars and the opportunities for expanding electric mobility worldwide.
Our co-founder and Vice President of Product, Dave Baxter, also showed Nico some features of our modular Express Plus DC fast charging solution: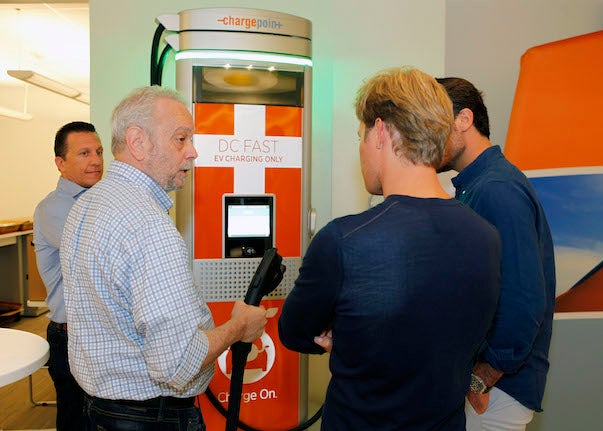 Advocating for Clean Transit with Tom Carper
Delaware Senator Tom Carper, a ranking member of the Committee on Environment and Public Works, visited our headquarters and spoke frankly with ChargePointers about the challenges and opportunities of promoting clean transportation.
He told us that Delaware used to build more cars per capita than any other state and held up Norway as an example of a country reinvesting oil and gas profits in electric vehicles, ultimately emphasizing that we don't have to choose between climate and jobs: we can have both.
While there's some adversity in the current political climate, there's also opportunity, and we can make progress working together.
Perhaps most importantly, the Senator also showed off his Coldplay knowledge.
Supporting Others on Pink Fridays (and Beyond)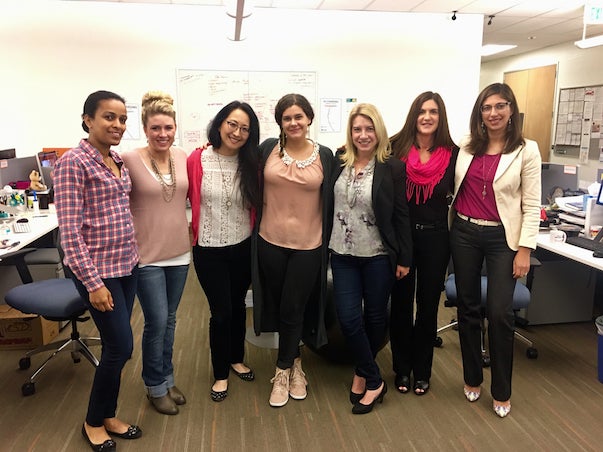 Lest you think we're just dazzled by celebrity, know that we embrace our community in many ways. We celebrated Pink Fridays in October to support those with breast cancer, which affects 1 in 8 women and 1 in 1,000 men. In addition to showing our support in the office, many of us participated in Making Strides Against Breast Cancer walks in various cities, and our Chief People Officer, Heather Sullivan, participated in her 15th Young Survival Coalition Tour de Pink for women diagnosed with breast cancer before the age of 40. Way to go, team!
Getting in the Halloween Spirit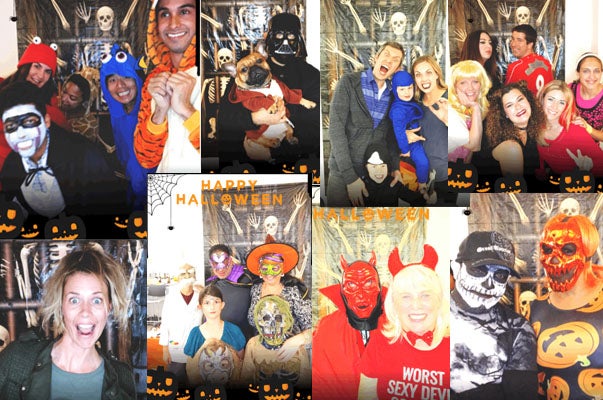 Halloween is one of our favorite times at ChargePoint, and not just because pumpkins go with our brand colors. It's because we have annual pumpkin carving and costume contests, both of which bring out the best in our creativity. If you're wondering—yes, we've had people dress up as EVs and even as charging connectors (CHAdeMO, anyone?). It's always an electrifying time.
Ready for your opportunity to challenge adversity (and dress up in the office)?
---