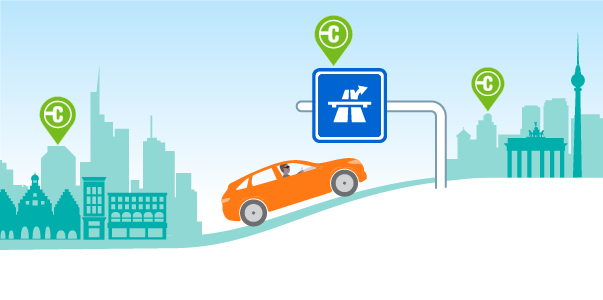 Since we announced our expansion into Europe in March, we've opened our first office in Berlin, partnered with InstaVolt to install more than 200 new rapid charging spots across the UK and shared our point of view alongside industry leaders at the Europe EVRT conference in Paris and Hubject Intercharge conference in Berlin. I was excited about the European market from the start, but even I have been surprised by how much the EV message is resonating there and the level of interest in delivering convenient charging solutions for EV drivers.
Our momentum continues to build in the region with the announcement that we've closed our Series G funding at $125 million, $25 million more than we expected at the beginning of the round. Not only are we excited about what the additional funding will do to help with our expansion into Europe, but we're also pleased to have returning investor Siemens, a global powerhouse in products for the electrical infrastructure markets, close out the round. If you remember from our announcement in March, the round was led by Daimler with participation from existing investors Linse Capital, Rho Capital Partners, BMW i Ventures and Braemar Energy Ventures.

As one of the largest technology companies in the world, Siemens is the right partner to help us develop integrated solutions that combine EV charging, energy storage, building energy management and renewables. Along with the investment, Ralf Christian, CEO for the Siemens Energy Management Division, will join our board of directors. Ralf has been a leader at Siemens for more than 28 years, holding CEO positions within four of the company's nine divisions. He brings tremendous experience in electronics development and innovation and will add unique perspective to our board.
In other news from Europe, we recently announced a deal with InstaVolt to install scalable rapid charging infrastructure across the UK in strategic locations that will make it easier for drivers to take long trips, as well as expand easily as demand grows. It's a promising foundation for the future of e-mobility in the market. Be sure to stay tuned for more news on our partnership with Siemens later this year.
The right partnerships between industry leaders are essential to making e-mobility a reality in Europe and worldwide. Daimler led our Series G round and as Dr. Dieter Zetsche, Chairman of the Board at Daimler, said on stage at the Geneva International Motor Show, "Clean mobility and outstanding driving dynamics do fit together." They also fit within the larger and growing ecosystem of e-mobility.
Our new funding advances our commitment to accelerating e-mobility in Europe, but we realize we can't do it alone. We have to partner with visionary organizations, policymakers and businesses on the ground, ones with the local market expertise and deep relationships to make e-mobility happen. Along with our partners, we're doing everything we can to promote electric mobility every day, and there's much more to come.