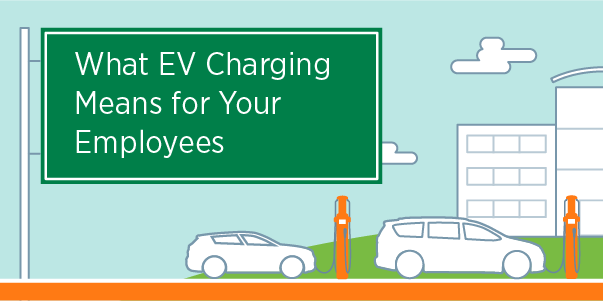 Summer's here and you know what that means. Sunscreen, family outings and more superhero movies than you can throw a lightning bolt at. With a passion for both film (I write screenplays in my spare time) and ChargePoint, which is making the impossible possible, it's no wonder it's one of my favorite genres! And, speaking of electricity, there's something else coming you probably didn't expect. Electric vehicles (EVs) are sweeping the land. If you haven't heard about how offering EV charging in the workplace can benefit your business, you may be in for quite a shock.
In our latest eBook, "What EV Charging Means for Your Employees," you'll learn:
When the millionth EV will hit U.S. streets (it's sooner than you think)
The top 10 states driving EV growth (and why incentives matter)
All the ways EV charging can help your business succeed (that green you see isn't all from a healthier planet)
Why a "smart" networked charging solution is the best choice (smart is always better than dumb)
By 2040, over half of all new vehicles sold worldwide will be electric. That's a lot of cars, each one filled with your current or future employees, customers and, based on the numbers, you. It doesn't take a genius like Tony Stark (aka Iron Man) to figure out that companies that embrace EV charging in the workplace today are poised to zoom ahead of the competition tomorrow. Currently, 1 in 4 of Fortune's "100 Best Companies to Work For" is a ChargePoint customer. Now that you have summer on the brain, go ahead and hit the beach: we'll provide the reading material.
Be the EV superhero your employees and customers need: