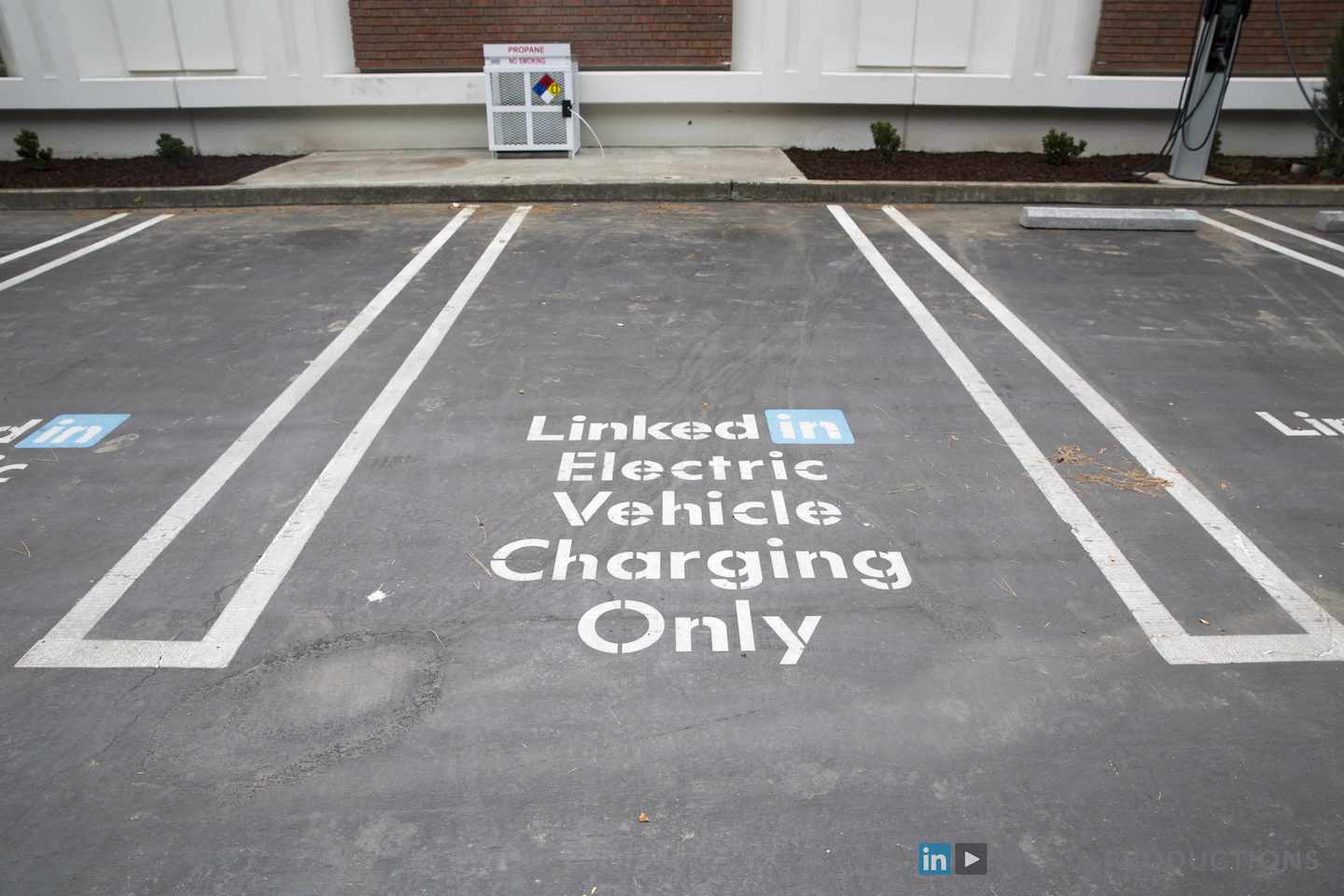 Nearly 24 centuries ago, the Greek philosopher Aristotle wrote that the purpose of society "is to allow every individual to attain a higher and better life by the mutual exchange of their different services." As we now know, those exchanges largely determine not only individual achievements, but whether or not a society itself will flourish. I imagine even Aristotle couldn't have envisioned how right he was two and a half millennia later. Today, according to the World Bank, "the global poverty rate is now lower than it has ever been in recorded history." That's largely due to people cooperating in that mutual exchange of services—and there is no other organization that better understands the power of those connections than the professional networking giant LinkedIn.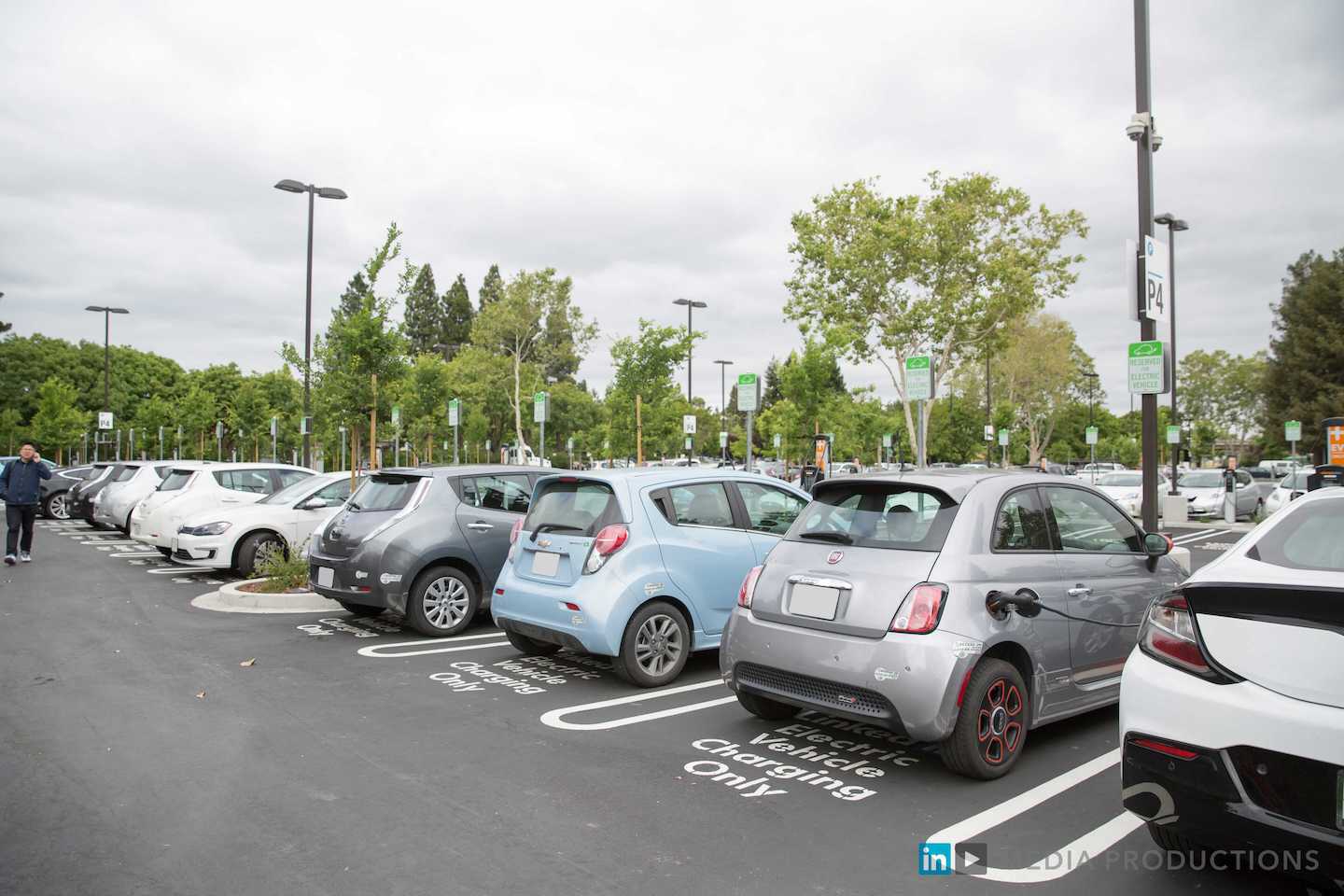 A Rallying Cry
The wild success of mutual exchange has resulted in incredible opportunities for humanity but has also led to some well-known problems for the planet. That's why LinkedIn is helping shape the business charge against climate change. Like any great leader, the company needed motivated advocates. And it found them close to home—its highly-engaged workforce. Today, more than 1,000 LinkedIn employees around the globe take part in its Go Green employee advocacy groups for sustainability and the environment. With 645 million+ users worldwide and counting, LinkedIn's employee megaphone has the potential to become a rallying cry to enterprise companies everywhere. At least that's the plan, according to LinkedIn's Senior Program Manager for Global Environmental Sustainability, Peggy Brannigan and the company's Head of Bay Area Transportation, Danielle Glaser.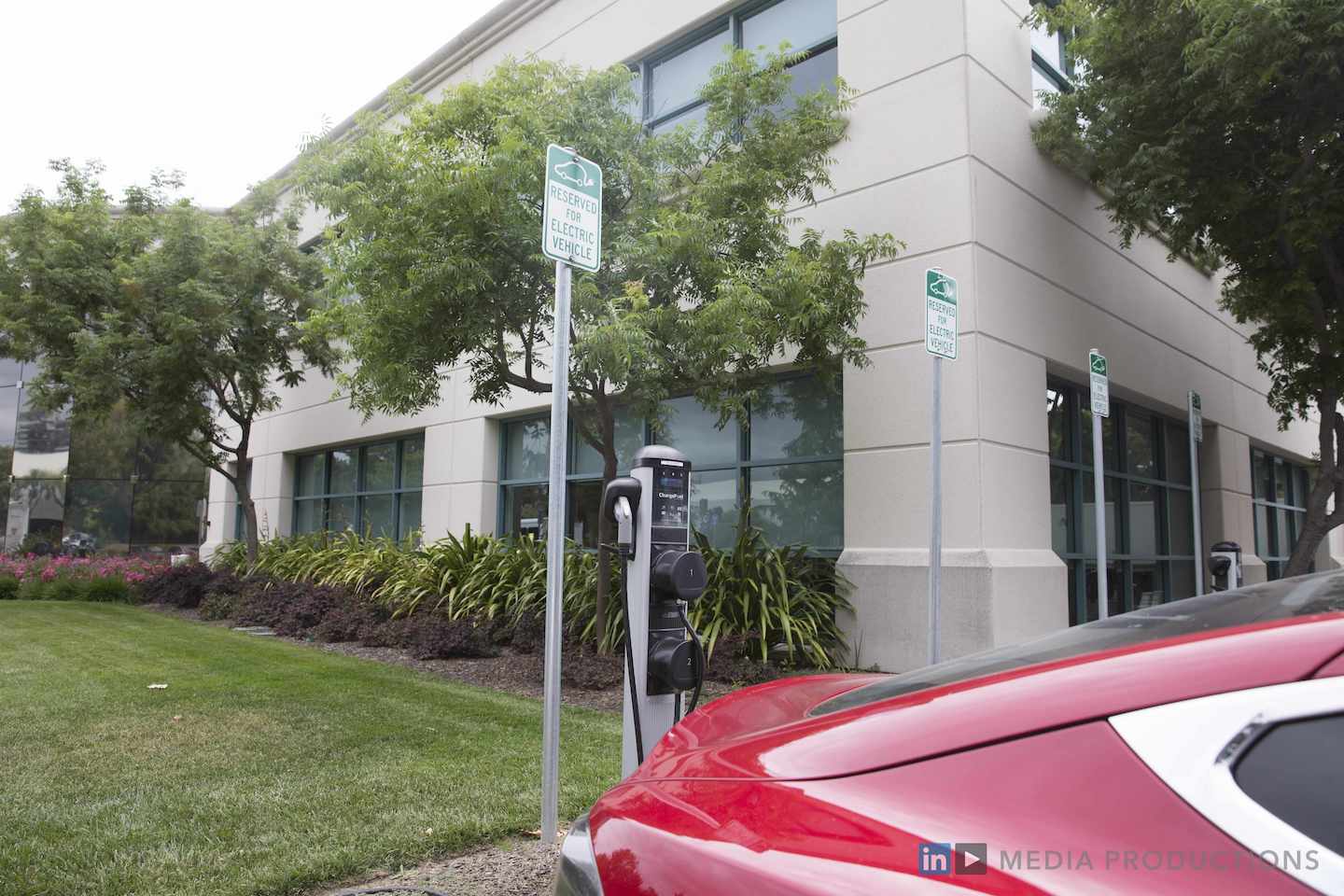 Setting a Green Example
LinkedIn has committed to powering its operations with 100% renewable energy and reducing its carbon footprint by 75% by 2030 and it hopes to inspire other companies as well. "The most important thing—once we've made sure that our own internal operations are being managed responsibly—is how can we help the rest of the world operate responsibly and be greener through our platform," says Brannigan. "That's where we want to have the longer term, bigger impact." Of course, you can't discuss carbon reduction without addressing transportation, which accounts for a quarter of greenhouse gas (GHG) emissions in the US. That's why LinkedIn chose ChargePoint to provide workplace EV charging for its employees.
"The most important thing is how can we help the rest of the world operate responsibly and be greener through our platform." –  Peggy Brannigan, Senior Program Manager for Global Environmental Sustainability, LinkedIn

Building a Better Future Together
"ChargePoint gives us really great reporting every month on the impact of our sustainability program," says Glaser. Thanks to the availability of EV charging on LinkedIn's Bay Area campuses, there's been a massive increase in the number of EV drivers, "which is really exciting to see," she says. Today, thanks to a new generation and inspirational business leaders like LinkedIn's Peggy and Danielle, we can create a better future for the planet too.
To see how LinkedIn uses ChargePoint to help reduce its carbon footprint, watch the video.