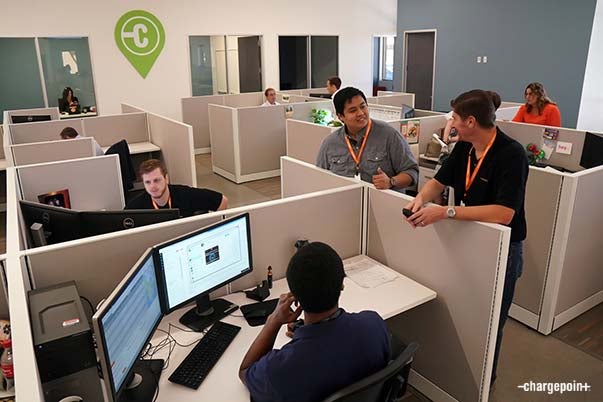 The market for electrification is growing, ChargePoint is embarking on the most significant growth period in our history and we're hiring across all of our office locations. I've been leading our support and services teams here in Scottsdale, Arizona, for four years and I've enjoyed every minute of it. Now, I'm excited to welcome even more professionals to our Arizona office as we hire for exciting new opportunities in services and support while expanding to include new teams that will play a massive role in ushering in the electrification of mobility and reshaping how we all get around.
Since 2014, our Arizona office has grown 800 percent and invested more than $10 million in the Scottsdale area through our office presence and ongoing job creation. From the Scottsdale office, we provide 24/7 phone support so our drivers can always get a charge, no matter where they are or what time it is, and we also support our station owners in making EV charging work for their business. Our services team coordinates the setup, activation and configuration of our solutions and supports our industry-leading warranty that covers parts and labor so charging stations stay up and running.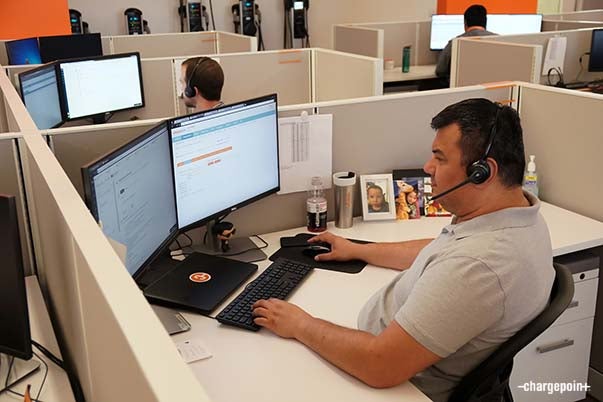 As we grow our business worldwide, Scottsdale is welcoming members from a variety of teams across the company such as sales, operations, IT and marketing, while continuing to serve as the hub of our global support and services operations. Every job opening we have here offers an unbeatable opportunity for professionals interested in helping shape a new industry. The electrification of mobility is changing how we all get around every day and promises a chance to be part of something bigger. ChargePointers in every office and department get the expert training and resources they need to tackle big problems in an innovative environment.
Working in Arizona is exciting for many reasons, and not just the ability to advance electric mobility in a booming technology hub. The greater Phoenix area, where Scottsdale is located, is growing fast: already the fifth most populous city in the U.S., the large population provides a good base for recruiting and plenty of things to do, while the area remains affordable for families and people working in a variety of roles. Arizona State University, based in nearby Tempe, has been ranked the most innovative university in the U.S. several times, and there are a large number of community colleges nearby as well. Long known as a contact center hub, Phoenix has been transitioning to a technology hub with opportunities in many industries.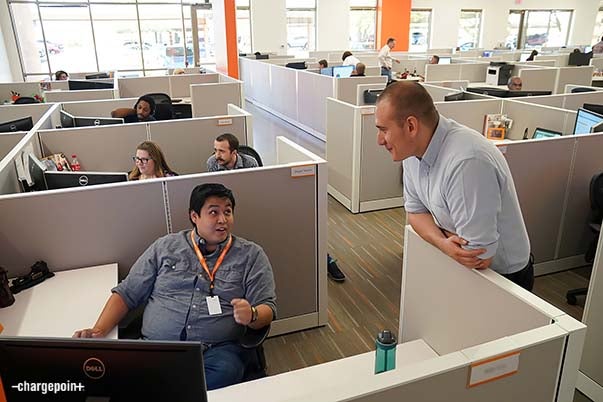 Because Scottsdale is our support base, working here offers the chance to connect directly to the voice of the customer, whether driver or station owner, by handling or sitting in on support calls regularly. As with every ChargePoint location, it's also a chance to work on world-changing problems in a crucial category and shape the larger movement toward electric mobility. Arizona stays connected to our offices worldwide through virtual communication and regular Town Hall meetings that feature business updates and the chance to learn from guest speakers that range from senators to race car drivers.
Our years of experience supporting EV drivers and charging station owners have given us a deep understanding of their needs, and we continue to introduce new technologies, programs and resources to help all kinds of people and businesses make the shift to electric. As we expand, you have a chance to be a part of this new industry, so take a look at our current job openings and see where you find a fit.