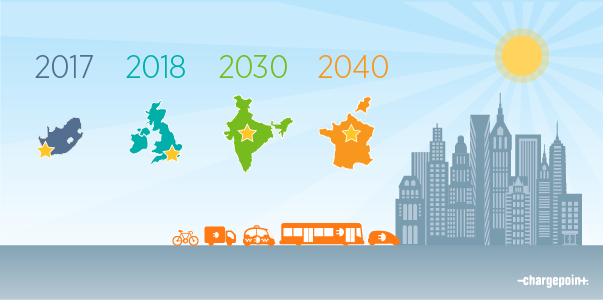 Growing populations are causing cities to update their aging transportation infrastructure and outdated technologies. City officials like you are researching new technologies that will help solve transportation issues and help their cities become part of the future of mobility.
You already know that location, data and scalability are important parts of any smart city mobility plan. But how can you show stakeholders that now is the time to act? Our infographic takes you through some surprising facts about cities, rapid changes in transportation and major commitments to electrification to show that it's high time to get your city ready for the future. See how dramatically transportation has evolved in just the past decade:

It's clear that modernizing transportation quickly is essential to improving accessibility, quality of life, economic growth and sustainability in your city. Get your paper now and join the future of mobility.