The first shiny new Tesla Model 3s rolled off the production line on July 28, looking sleek enough to give Model S owners like me a tinge of envy. Along with the release of this more affordable EV, we got exciting info about the Model 3 options, including charging. Elon Musk has said that "Where can I charge my car?" is one of the most common questions he gets. In this post, I answer this question and address another common one: How much will charging cost?
Where can I charge my Tesla Model 3?
We recently shared three important tips for charging the Tesla Model 3, including how to use the ChargePoint app to find places to charge your Model 3 at work, around town and on road trips. Supplement Tesla stations by charging your Model 3 (or Model S, or Model X, or Roadster…) at more than 127,500 ChargePoint stations, most of which are free to use. You'll do a lot of your charging at home, but you can top off on the go using our app to find ChargePoint, Tesla and other stations near you. Don't have the app? Get it here.
I charge my Model S around town while I'm doing something else: checking out an art exhibit, visiting the library, meeting friends and walking my dog. If I had a shiny new Model 3, I'd approach charging the same way: just plug in and go about my day.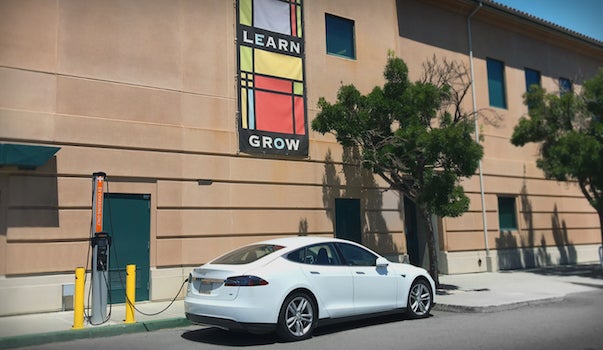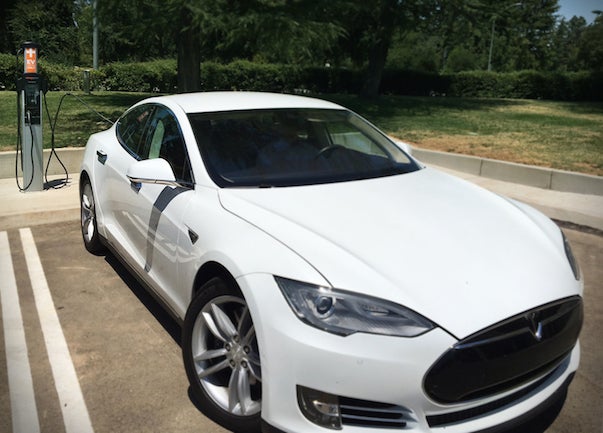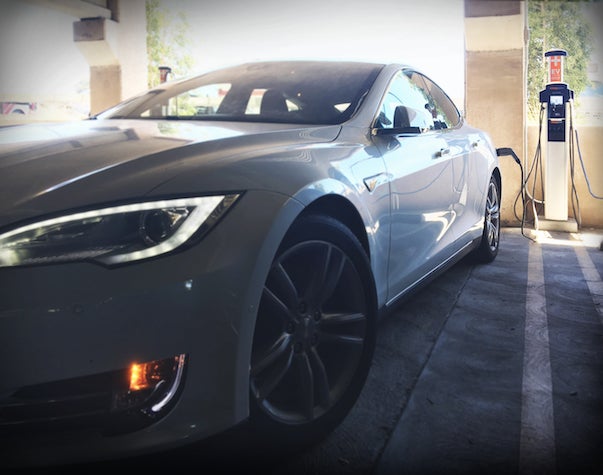 What do the Tesla Model 3 options mean for charging?
The Model S and Model X are available with different battery options, and so too with the Model 3 which offers two battery options. The standard battery offers about 220 miles of range, while the long-range option can take you about 310 miles (and costs $9,000 more). Both options include a J1772 adapter so your Model 3 can add about 25 miles of Range Per Hour at charging spots around town. The first Model 3s available will have the long-range battery, and standard battery production will start in November.
Longer range doesn't mean more driving or charging most of the time.
Rest assured that no matter which version you get, you'll charge it the same way. It will take a little longer to charge a bigger battery from empty, but longer range doesn't mean more driving or charging most of the time. Your everyday driving and charging habits (most U.S. drivers commute about 30 miles a day) will stay the same no matter which model you get. A larger battery simply lets you get a little farther on long trips, when you take them.
How much will it cost to charge the Tesla Model 3?
Model 3 owners will pay per use to fast charge at Superchargers; the exact cost hasn't been released, but you can see current Model S and X Supercharging fees here. As mentioned, Supercharging won't be your primary mode of charging, but it's there when you need it, along with networks like ours.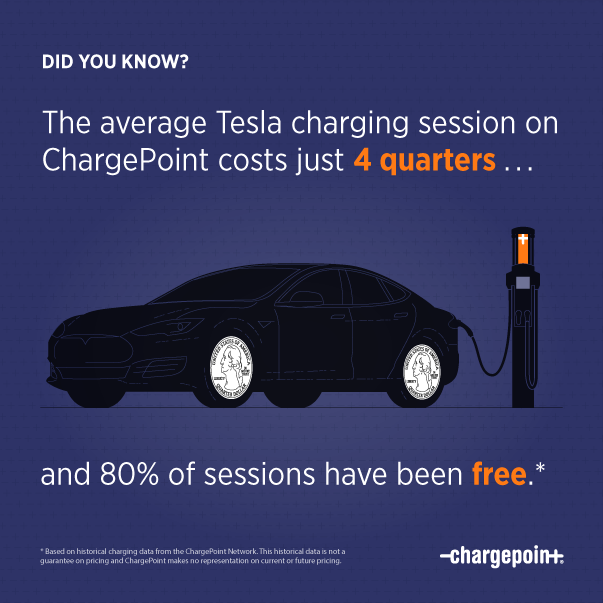 Charging at home costs about half as much as filling up with gas. Using ChargePoint is often free or even cheaper than charging at home: the average Tesla charging session on ChargePoint costs just $1, and 80% of Tesla charging on ChargePoint has been completely free. Charging around town is affordable because the various businesses that install ChargePoint stations want to attract customers like you: restaurants want diners, stores want shoppers, companies want happy employees and apartments want loyal residents.
Get the ChargePoint App to Save Even More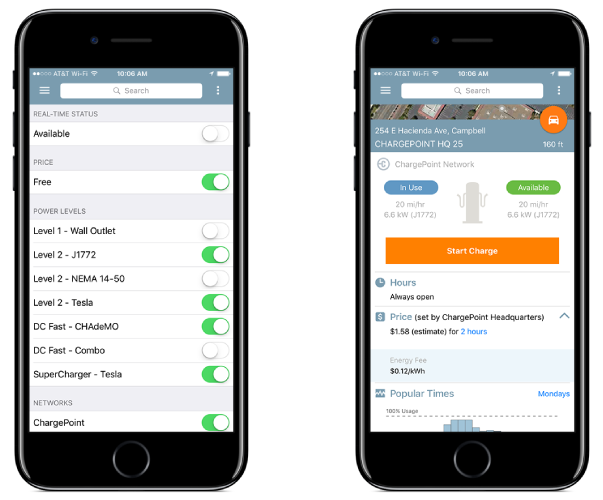 We already covered that using ChargePoint is convenient and often free, plus there's no membership or subscription fee. You can use these tips to make the most of the ChargePoint app and keep charging on ChargePoint affordable:
Filter for free stations so you don't pay unless you have to.

Stay plugged in as long as you need to: there are no time limits on charging sessions. (Keep in mind some stations may change price over time.)

Check popular times to see if stations will be busy when you plan to charge.

Count on the app for charging status updates and pricing alerts.

Get price estimates based on your particular EV and planned charging time.
No matter which Model 3 option you select, you can count on ChargePoint to supplement Tesla destination charging and Supercharging with convenient, affordable charging on the go. Get the ChargePoint app now to make sure you can find a place to charge wherever life takes you in your new Model 3.