Take the Complexity out of Moving to an Electric Fleet with a Tailored Solution
EV fleets are always fueled, operational and ready to go when needed.
Optimized solution based on data from across your individual charging ecosystem.
A future-proof cloud solution ensures you're never left with stranded assets.
Security features prevent unauthorized access across all hardware, software and other services.
We have been working with ChargePoint for the past 24 months, and during that time we have dispensed about 200 megawatt hours of electricity to 1,100 EV drivers. We have been satisfied with up time performance of stations, customer service and ability to review and understand the data. The database that ChargePoint provides is very valuable for utilization and to know how to better serve our customers."
Byron Washom
Director of Strategic Energy Initiatives
UC San Diego
---
Featured Resources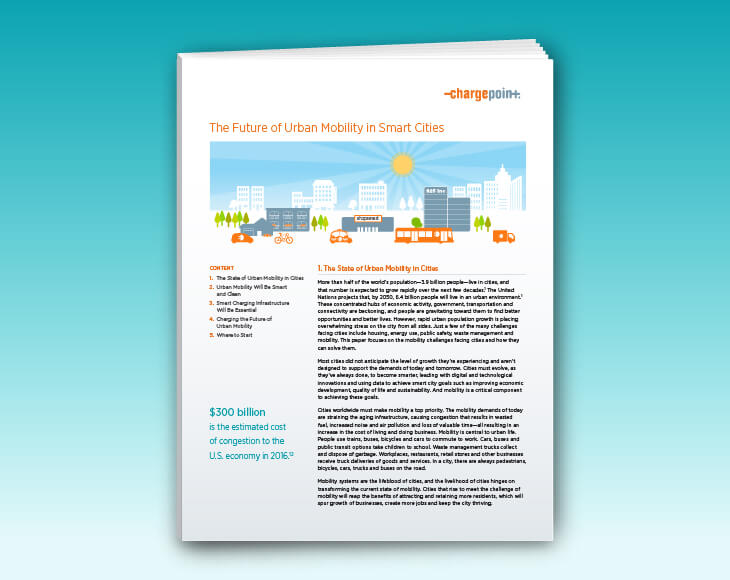 Position Yourself for Smart City Success
Rapid urban population growth is placing overwhelming stress on cities. Problems include housing, energy use, public safety, waste management and transportation. This paper focuses on solving the mobility challenges facing cities.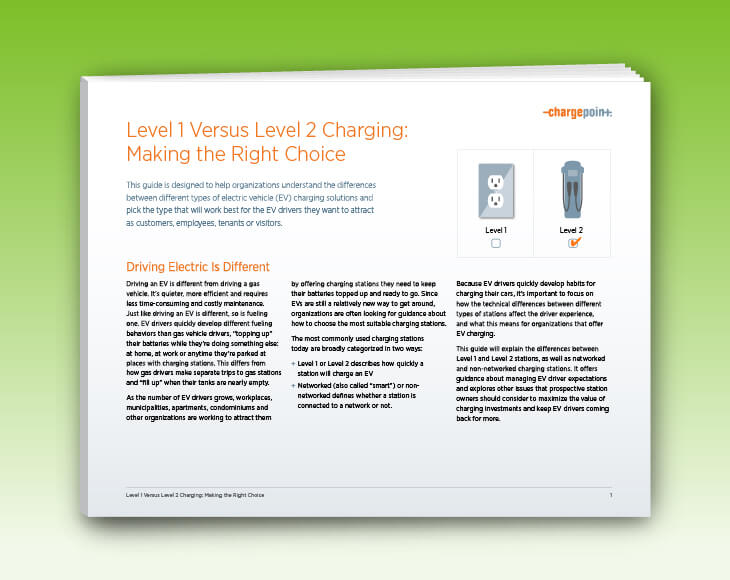 Choose the Right Level of Electric Vehicle Charging for Your Fleet
Moving to a fleet of electric vehicles is not only environmentally friendly, it can drive significant savings. But that's only true if vehicles are ready to go when they are needed. In this paper we uncover why you can't rely on Level 1 chargers to solve your fleet fueling needs.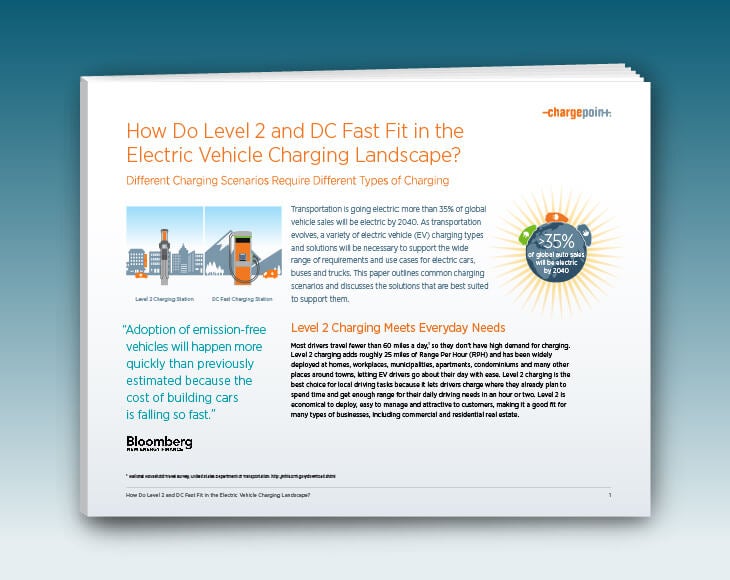 Discover When to Use Level 2 vs DC Fast
Having the right tools makes the job easier. Having a mix of EV charging solutions can make the job of fueling an electric fleet much easier. In this paper, we discuss why Level 2 charging is still critical and when DC fast charging makes sense for your fleet.
---
With Power Management we are looking to the future when we own hundreds of electric vehicles. What ChargePoint allows us to do is really maximize our savings with EVs and minimize energy usage across dozens of EVs and hopefully hundreds of EVs."
Phillip Kobernick
Logistics Services Manager
Alameda County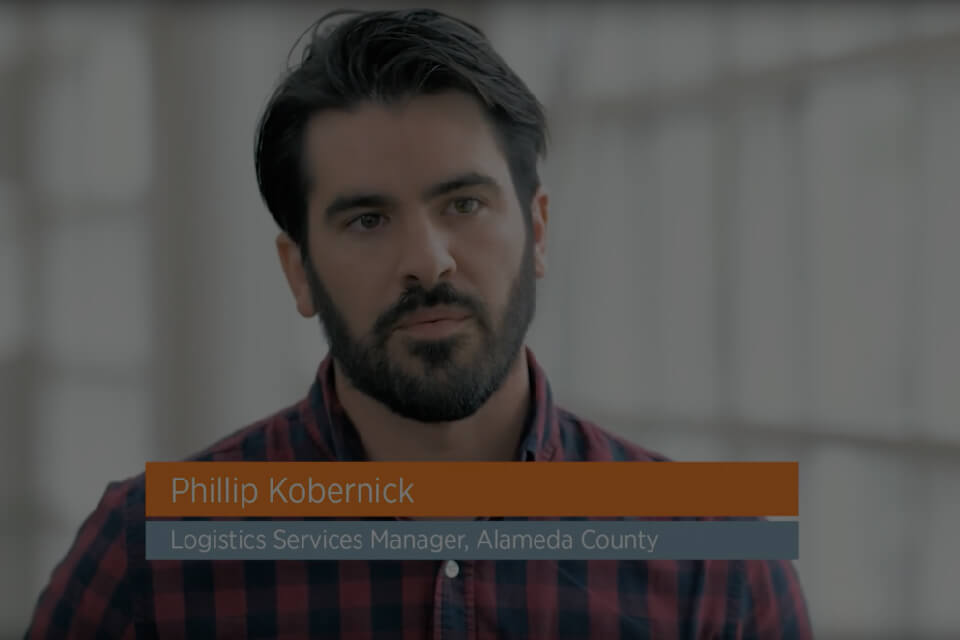 ---
Getting Started with an EV Fleet? Here Are Some Resources to Give You a Head Start.
---
Our Dedicated Team Will Work in Partnership with You to Design the Right Charging System for Your Fleet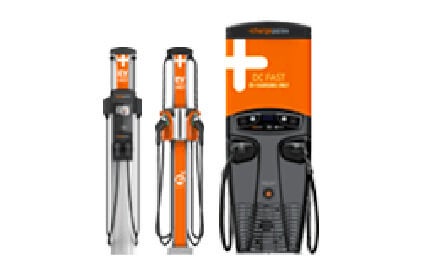 ChargePoint is the only company that has charging stations, with superior industrial design, for every type of EV.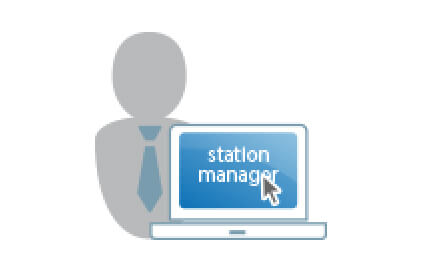 Dedicated to enabling the future of EV fleets, we provide the most open, secure and robust network globally.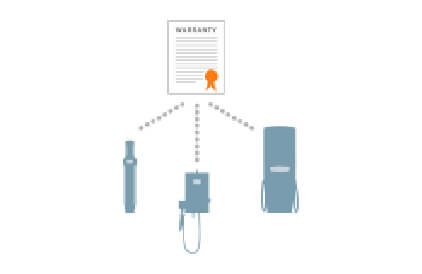 The journey does not stop at installation. Our experts will ensure your solution is fully optimized, by minimizing energy costs and maximizing the full benefit of an EV fleet.
---
See the Impact That ChargePoint Has on Electric Fleets

It may seem impossible, but one county was able to reduce GHG emissions, expand its fleet, budget effectively and future-proof its investment. Discover how Alameda county was able to achieve all this and more using ChargePoint solutions.
---
Customers Who Chose ChargePoint




Let's Get Started
Take the first step to a fully optimized fleet.