CT4000 Family
Our CT4000 family of charging stations is the right fit for businesses, municipalities and property owners that want to offer EV charging to their employees, customers, residents and fleets.
Innovative features of the CT4000 family:
Flexible Pricing: Set charging fees by time, session, kWh or any combination thereof. You can set fees for different drivers or groups of drivers or for different times of the day.
Scalable Access Control: With ChargePoint Connections, your employees, customers or residents can sign up to use your stations through the ChargePoint mobile app, eliminating the burden of managing long lists of drivers.
Branding and Customization: Promote your brand with an LCD screen.
Interactive System: Capacitive buttons that work in all weather conditions.
Download our CT4000 brochure to see even more features and photos.
View the CT4000 data sheet, installation guide, installation video, and CAD files.
Check with your local council and your accountant to see if you are eligible for rebates or tax incentives.
Think it's a good time to get hooked up with new CT4000 stations?
It's as simple as dropping us a line.

Contact Us
---
More Innovative Features
Energy Management: Lower both installation and electricity costs with advanced energy management tools such as scheduled charging.
Speed: Our Level 2 Commercial chargers charge at a maximum rate of 40 RPH (Kilometers of Range Per Hour). CT4000 stations can fully charge some vehicles in less than four hours.
The Network Effect: The ChargePoint network and our cloud-based services give you access to the largest community of EV drivers and the flexibility and control you need to serve your drivers.
Clean Cord Technology: Keep cords safely off the ground with a self-retracting, maintenance-free, ultra-lightweight cord management system.
World Class Support: Our service products and support services have you covered from site planning to your ongoing care and management, including phone support for you and your drivers.
Safe and Reliable: CT4000 stations are UL listed, meeting the stringent requirements of the nation's leading safety standards organisation.
Best-in-Class Hardware: CT4000 stations are rugged and built to withstand the elements. They can be installed outdoors or indoors.
Smart, Networked Charging: Receive automatic software updates that deliver the latest improvements and features. Remotely monitor, manage and configure stations. You can get real-time station information and generate automated reports.
---
The Network Effect
The CT4000 is not only the most advanced Level 2, 40 RPH station, it also gives you the power of the world's largest network. With all stations on the ChargePoint network, you can:
Set specialised pricing policies and access controls
Make your stations visible to thousands of EV drivers
Generate usage and energy reports
Provide 24/7 hassle-free support to your EV drivers by the ChargePoint Support team
Industry leading station service products and support
Offer a premium charging experience for your drivers with our mobile app and features like Connections and Reservations.
---
Commercial Plan
For organisations such as businesses, municipalities and properties that want to offer EV charging to attract and satisfy employees, customers and residents.
Use EV charging to enhance your organisation — and even generate a new source of revenue. You can set pricing policies for different driver groups and set fees by time of use, duration of charging session, electricity usage (kWh) or any combination thereof. With the Commercial Plan, you have the flexibility to control who uses your stations. For example, you can restrict access to employees only or open your stations to the public.
---
CT4000 Options
The CT4000 is available as a single or dual port and can be installed in a bollard or wall mount configuration.
CT4011
1829mm Bollard Single
5486mm Cord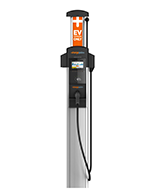 CT4011 Gallery
CT4021
1829mm Bollard Dual
5486mm Cord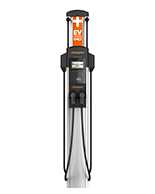 CT4021 Gallery
---
CT4013
1829mm Wall Mount Single
5486mm Cord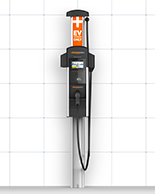 CT4013 Gallery
CT4023
1829mm Wall Mount Dual
5486mm Cord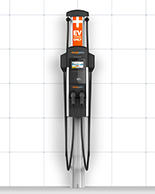 CT4023 Gallery
---
---