Drivers Home Promo
Everything You Need
The first EV charger to be ENERGY STAR® certified for efficiency, ChargePoint® Home connects to WiFi to show all your charging activity in our app and updates automatically so you always have the latest features.
Speed Up Your Charge
Add up to 40 Kilometers of Range Per Hour to charge 6X faster than a standard 110-volt wall outlet.
Charge Any EV
Compatible with Chevy Bolt EV and Volt, BMW i3, Nissan LEAF, Tesla and every EV on the road.
Schedule to Save
Use the app to schedule charging when electricity rates are low so you can save money.
It's Easy to Choose Your Home Charger
ChargePoint Home comes in two versions depending on your needs: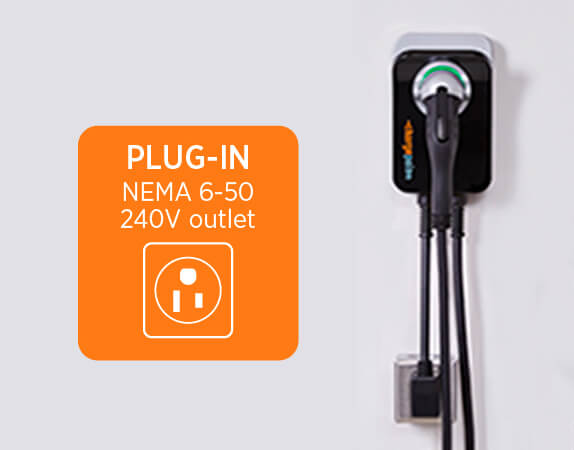 Plug-in must go indoors and is easy to take with you if you move.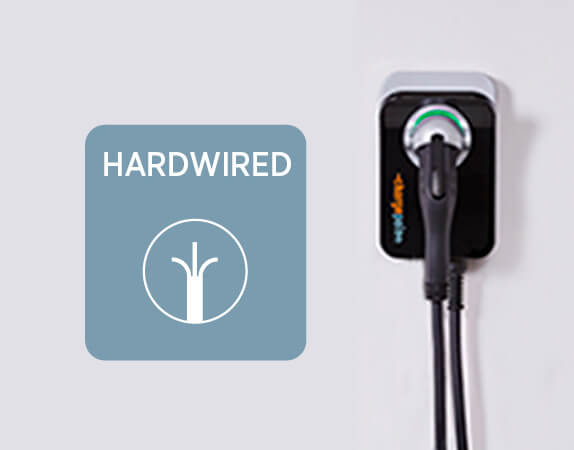 Hardwired works indoors and out when installed by an electrician.
Choose your cord length: 5.5m works for most people, but 7.6m lets you park in more places.