Customer Snapshot: Werner Electric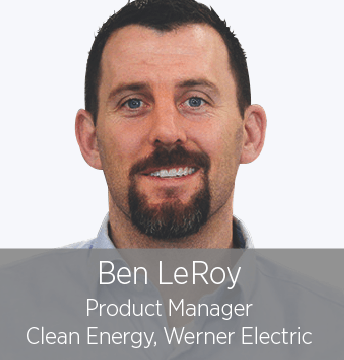 INDUSTRY
Workplace
LOCATION
Appleton, Wisconsin
At Werner, we believe EV charging is the next big disruptive technology, and that's why we chose ChargePoint.
WHY EV CHARGING
With new zero emission vehicles (ZEVs) hitting the road over the next five years, there is a huge need for EV charging infrastructure to support this influx of new vehicles to the market.
SOLUTION
2 charging spots for both employees and the public, plus detailed reporting on station utilization, drivers and charging session length. 
WHY CHARGEPOINT
ChargePoint offers an ecosystem that pulls together drivers and station owners around the world. Their seamless driving experience is topped off by 24/7/365 customer support and includes various services not seen anywhere else, such as a station owner dashboard, flexible pricing, access control, driver queuing and power management. The app gives EV drivers visibility regarding available stations and cost.