Charge Your Volvo With ChargePoint Home Flex
Volvo Cars and ChargePoint have partnered to offer you a faster charging option for your home. Up to 50 Amps and up to 9X faster, for your Volvo Recharge.
Shop
Charge Your Volvo Faster
The ChargePoint® Home Flex is a 240-volt Level 2 home charger that delivers up to 50 amps of power to charge your Volvo Recharge Plug-in Hybrid and Volvo Recharge Pure Electric. You can set the amperage that matches your home electrical panel's capacity and Volvo to see how fast you can charge.
Set ChargePoint Home Flex to
to add up to 37 36 30 25 18 12 miles of range per hour.
Charge Smarter, Not Just Faster
Use the ChargePoint app (available on iOS and Android) to make owning an EV even easier.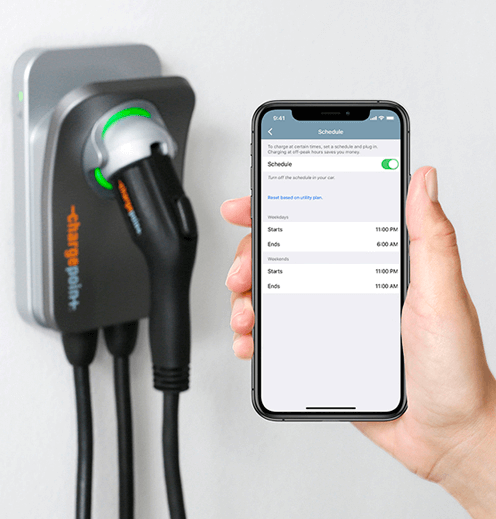 Schedule charging when energy is cheapest
Save money and reduce hassle by setting a schedule for charging.
Get reminders to plug in
Never forget to charge when you set regular reminders.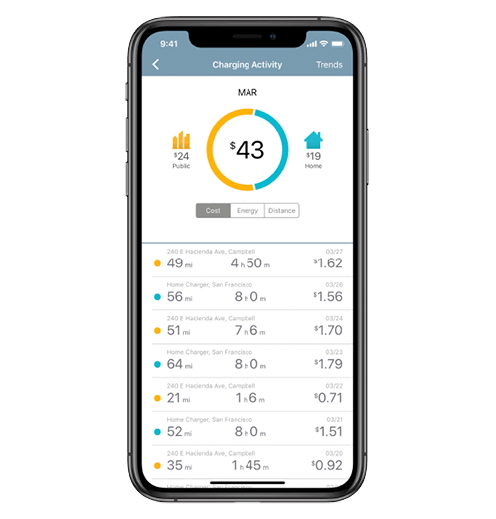 Track all your charging in one place
Home, work and around town — we've got you covered.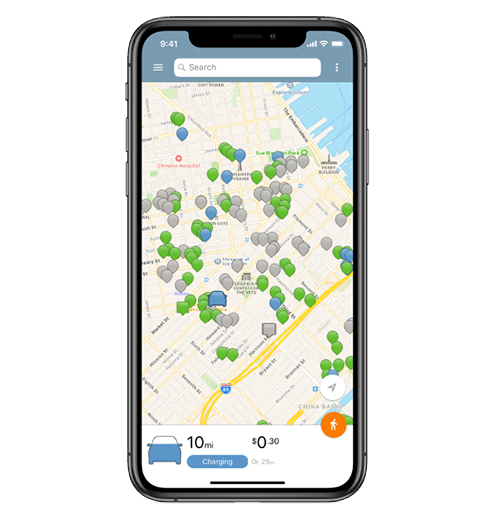 Find places to charge away from home
Search for spots, filter by charging speed, see if stations are available and more.
Connect to your smart home
Manage charging with your voice using Alexa and set charging speed in the app.
Did You Know You Could Save Even More?
Make the most of your home charging investment with a U.S. federal tax credit* covering 30% of the costs of a home charger and installation (up to $1,000). Check to see if you can combine this credit with other incentives in your area.
Check to see if your state has EV charging incentives to get money back for home charging.
Everything You Need in a Home Charger
ChargePoint Home Flex is UL listed for safety, ENERGY STAR certified for efficiency and backed by a 3-year warranty to protect your EV investment. It's easy to install indoors or out, no matter your electrical capacity, and the 23-foot charging cable can reach any parking configuration. We don't think you'll have any issues, but 24/7 phone support is available just in case.
Install Once, Charge Whenever
Do you need help with home installation? Volvo has partnered with Qmerit with their trusted network of electricians. Qmerit works directly with you and will guide the professional installation your new ChargePoint Home Flex.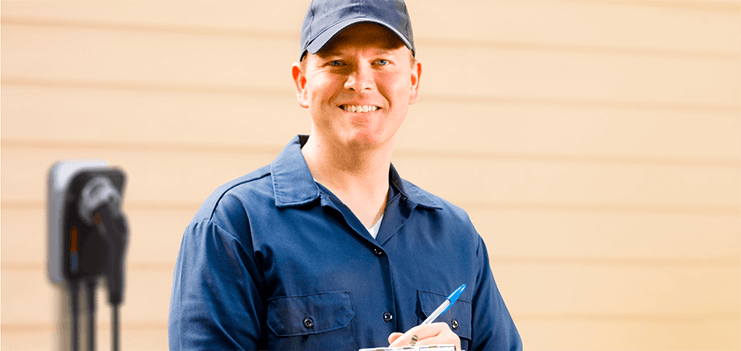 By EV Drivers, for EV Drivers
EV charging is all we do, and we do it all—from home charging to charging around town. We've delivered more than 172 million charges to all kinds of cars at hundreds of thousands of places to charge worldwide, and we're always working to make EV charging even easier.
"Love it!
Excellent fit and finish. Easy to install, setup, packaging and instructions were great. Looks beautiful and charges well. The build quality is awesome!"
-Karan, Amazon Customer

"Works like a charm
I love this charger. It can be configured to use the max amperage of the switch you have it attached to and provides a pretty good indication of how much power your EV has gained, along with cost of power, time charging, & a history of when it was used."
-Len, Amazon Customer

"Great quality and easy installation
The installation could not have been easier. Everything that was needed was provided. Great product. Very satisfied."
-Ian, Amazon Customer

"Great quality and exceptional attention to details
Everything about this product says QUALITY, unboxing shows how much care has been put into every detail, right down to the screws in their holder. I've been using for about 3 to 4 weeks, works perfectly. Thank you for a great product!"
-Anonymous, Amazon Customer

Purchase a ChargePoint Home Flex for your Volvo