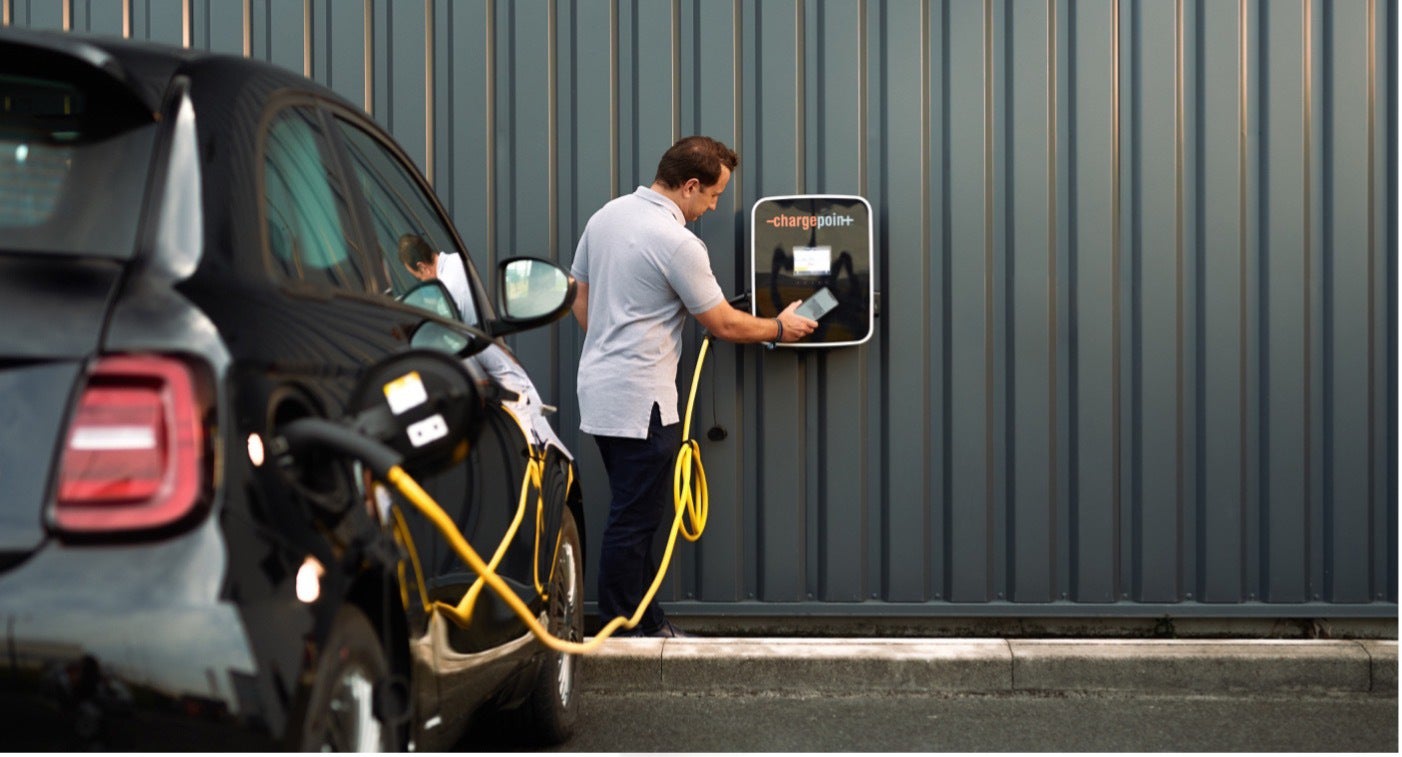 ChargePoint and Sonepar, the worldwide leader in the distribution of electrical products, solutions and related services for electricians, installers and end users, have been working together in the United States since 2018. In October 2020, ChargePoint was invited to join Sonepar International Services for the two companies to align globally as the electric vehicle (EV) charging market expanded. Sonepar France was one of the first companies to partner with ChargePoint in Europe and has seen the highest amount of growth since the European partnership began.
Two leaders, one goal — strengthening the EV charging sector. As the world leader in electrical wholesale distribution, Sonepar is teaching ChargePoint how to optimise our scaling efforts through distribution. Meanwhile, ChargePoint is upskilling the Sonepar sales team on selling software for the ever-evolving internet-connected world. Both companies are continuously learning from one another, sharing the goal of being the preferred providers of EV charging solutions.
Just like ChargePoint, Sonepar's electrification plans go beyond business. Sonepar is committed to bold environmental, social and governance (ESG) targets, including the electrification of its employee and delivery fleet. As a ChargePoint customer, Sonepar is demonstrating thought leadership through action by using the products it offers to its customers.
"As we were convinced by the ChargePoint solution for our own purpose, we decided to sell it to our customers. We now offer a complete, unique solution including hardware, software and services to simplify the electrical contractors' installation and perfectly fit the end user's needs," says Hervé Vancompernolle, Exclusives Brands & Partnerships Director at Sonepar.
The partnership between Sonepar France and ChargePoint is an important step towards the growth of both companies in the EV charging segment in France, Europe and beyond. With our shared vision of growth and collaboration, we are looking forward to what we'll achieve together in the years to come.
Watch the Sonepar partner story here:
Are you looking to unlock the full potential of your EV charging business and want to bring first-rate EV charging solutions to your customer, employees or fleet? ChargePoint is ready to help.