Your Customers Will Drive EVs. Is Your Business Ready?
Attract more customers: In 2020, global passenger EV sales grew by 48%; there are now over 10 million EVs on the road globally (Source: BloombergNEF). Many major carmakers plan to go electric altogether.
Appeal to desirable customers who shop longer: EV drivers' income is higher than the average driver's income. They will frequent your business if you give them a place to charge.
Get an excellent ROI: Networked EV charging lets drivers find you at no cost. Incentives and subscription pricing make acquiring charging infrastructure affordable for any business.
Establish your brand as a sustainability leader: By installing EV charging at your business, you signal to customers that you are ahead of your competitors and care for the environment.
We Make It Easy to Offer EV Charging to Your Customers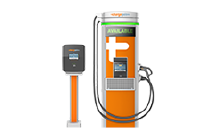 We deliver flexible solutions tailored to meet the needs of your business. Our hardware technology is rigorously tested to be safe, reliable and able to withstand the elements while offering your customers a driver-friendly, premium charging experience.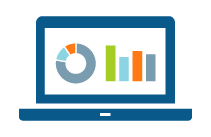 We offer everything you need to manage your EV charging through an easy-to-use dashboard. Our cloud software means your systems are always up to date with the latest features and functionality, preventing costly upgrades down the road.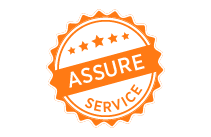 We offer world-class service products and support to meet your needs at every stage of your EV charging journey. From subscription pricing and site planning to installation, set-up and ongoing care, when you choose ChargePoint, you are covered.
---
Customers who chose ChargePoint



Join the Leading Brands That Already Chose ChargePoint
Click below to get in touch with a ChargePoint representative who can help identify the EV charging solution that's best for your business.