Gewobag provides charging infrastructure to support e-mobility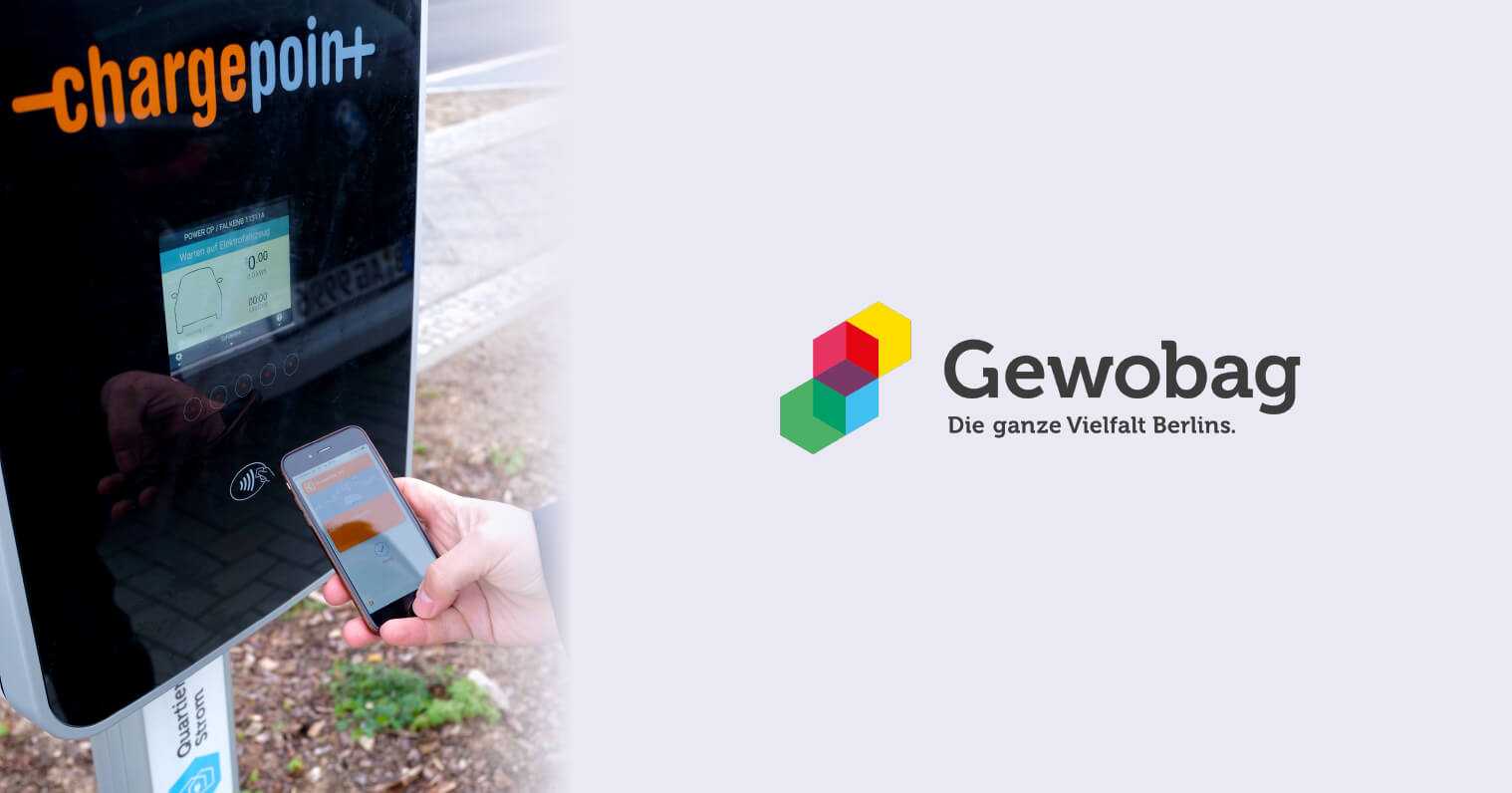 Gewobag is one of the largest real estate companies in Germany. With innovations including offering electric vehicle charging solutions at its properties, it's also a pioneer in the industry. Each year, Gewobag generates over 10,000 megawatt hours of energy using solar and passes the savings on to its tenants. Various mobility hubs are also amongst the range of services Gewobag offers tenants, employees and Berliners.
Within its 100-year history, the company has been dedicated to a customer-orientated, sustainable management style, one in which social and ecological ethics hold high value. Striving to innovate its energy offerings, the company has been involved with electric mobility for quite some time. Together with ChargePoint, Gewobag has installed several electric vehicle charging stations in their residential areas, as well as at the company's headquarters in Moabit.
Gewobag as a key player for e-mobility
Since EV charging is associated with parking, the company, with 12,000 parking spaces, sees itself as a key player in driving e-mobility. As the demands of tenants and customers grow, Gewobag plans to further establish itself as a leader in e-mobility. The company's young and agile team, which reflects the "whole diversity of Berlin", believes that e-mobility will be the driving method of the future - especially in large, urban cities such as Berlin. "We are thus also adapting to future business models. Power consumption will increase, and this is why we are also keeping an eye on electric mobility", says Karsten Mitzinger, Managing Director of Gewobag ED.
By providing charging infrastructure to support e-mobility, Gewobag also sees an increase in value for future and existing residents. The company has been working on electric mobility for its buildings and the associated charging infrastructure since 2015. This has allowed it to gather experience and further develop ideas. With growing experience, we knew more and more what we had to pay attention to in order to reach the right charging solution. This experience has given us insight into which partner we could realize this with", says Tobias Lange, Project Manager Mobility and Smart Grids at Gewobag ED.
In the future, living and mobility will be linked ever closer in Gewobag neighbourhoods – with e-mobility playing a major role. In 2014, the subsidiary Gewobag ED was founded, a separate energy services company that combines the energy and mobility sectors. With a strong charging infrastructure partner such as ChargePoint, Gewobag continues to drive forward the intermeshing of parking and charging stations.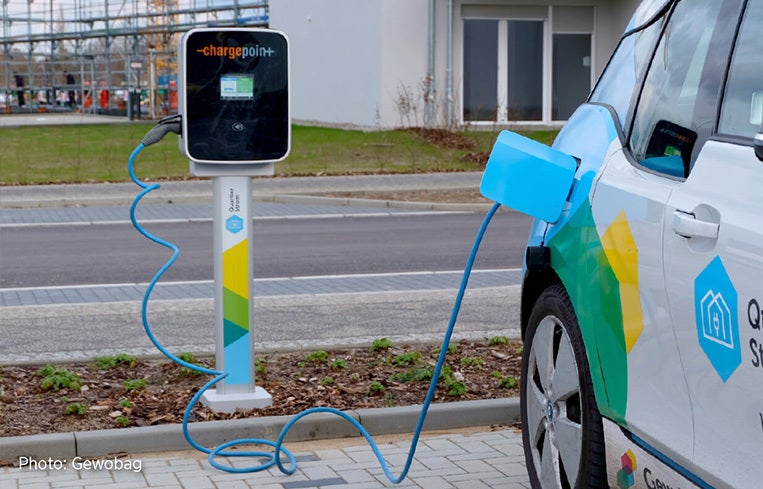 In order to implement the appropriate charging infrastructure, it was important for the company to be ready and comprehensively equipped for future business models. The charging solution must be flexible and scalable, as well as adaptable for future operational changes. "You therefore need a partner who is able to adapt to future changes, to think along with our planning and develop flexible solutions for our needs. We have found this partner with ChargePoint," says Mr. Mitzinger.
The subject of load management played a major role in Gewobag's choice as well. An intelligent charging solution that is easy to control and has an integrated backend is the key to a successful charging infrastructure. Due to the various software features of the ChargePoint charging solution, such as the ability to set different user groups, tariff models, etc., Gewobag was also able to act as its own CPO (Chargepoint Operator). This is particularly important for the company's different target groups, which include employees, tenants and visitors, as well as service providers, such as nursing services in the residential areas. "The functionalities that ChargePoint can offer us are paramount. With the ChargePoint solution we are able to grow with the market and thus map various use cases", explains Mr. Lange.
Gewobag provides charging for employees
Gewobag has now almost completely electrified its own fleet and is thus bringing e-mobility to its employees. Initial impressions with electric vehicles and their charging infrastructure will be gained through business trips, thereby reducing the barriers to EV adoption amongst staff. At Gewobag, charging stations are also available exclusively for employees, with free parking and a low cost for charging. "This is one of our ways to promote electric mobility among our employees" says Mr. Mitzinger.
The response from Gewobag employees - even those who charge their private EVs - has been very positive. The charging process happens autonomously and seamlessly. "We feel that this is an important point to make this new technology more present. Our tenants are also very aware of what we are building in the field of e-mobility and charging infrastructure. They see this very positively and are making increasing use of this service", he says.
"When working with ChargePoint, we liked working at eye level and as a team. We will grow with ChargePoint. With its great accessibility and flexibility, we feel that we are well advised as a ChargePoint client - also in terms of the price-performance ratio. We looked at other providers, but the features and the payback of the ChargePoint charging solution best suited our needs."
Karsten Mitzinger
Managing Director, Gewobag ED
Competition in this market is fierce - but differentiators are the services and usability the software of the charging provider offers. For Gewobag, the smooth functioning of the charging infrastructure is a priority. In ChargePoint, Gewobag has found an ideal partner.
Do you want to start your e-mobility journey? Then get in touch.