Electric bus manufacturer Ebusco® optimises operations with ChargePoint fleet telematics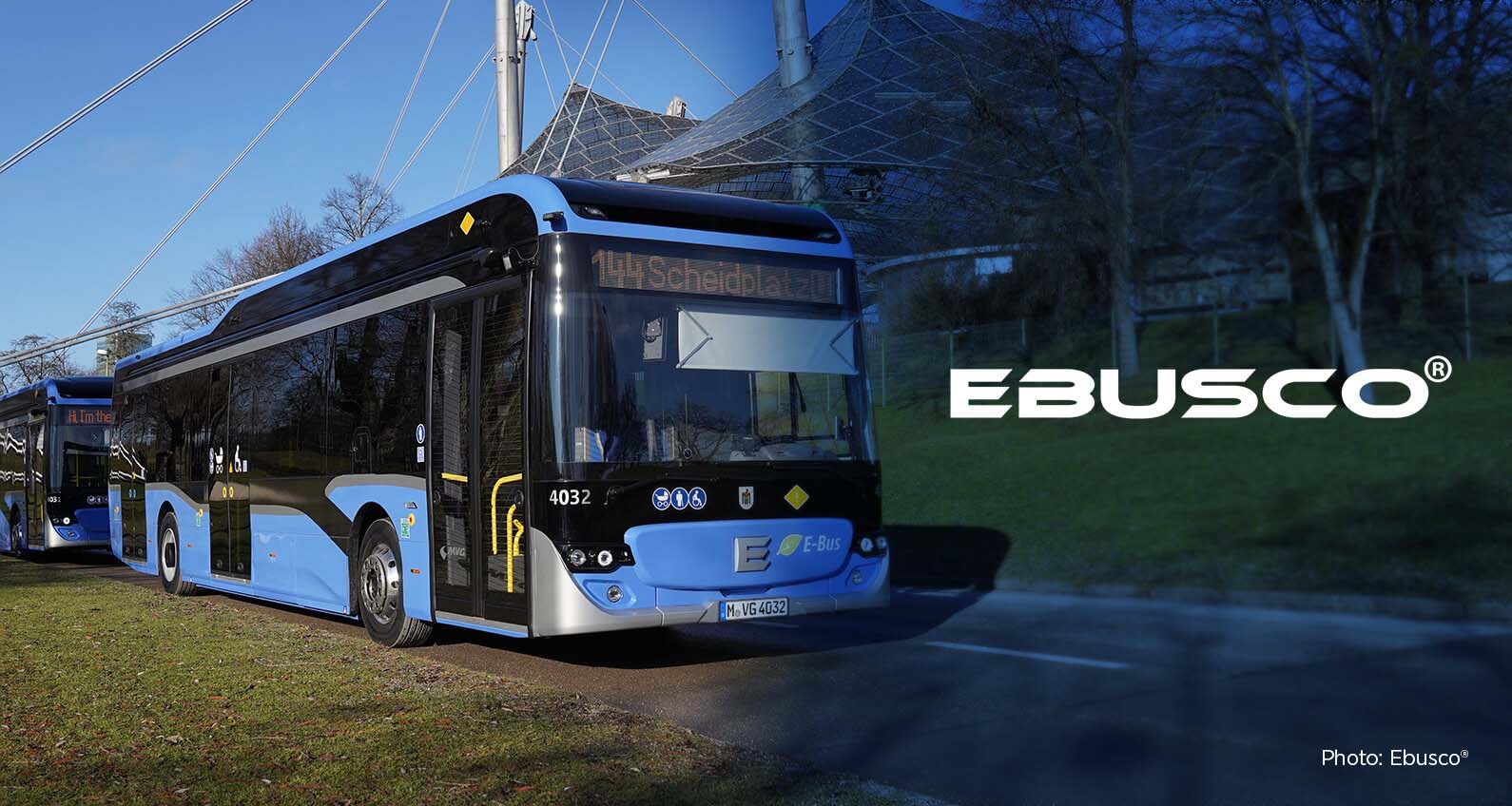 Ebusco®, Dutch electric bus manufacturer based in Deurne (the Netherlands), has been an important exponent of zero-emission transport since its beginnings in 2012. The OEM has won twice the Ecology Label Award at Bus World Europe, one of the largest European bus conferences. They were also named one of the Top 250 Scale Ups by Erasmus in 2020 and won the Automotive Innovation Award in 2021.
Challenges
Tapping data from the local system: in order to see what is wrong with an eBus, the maintenance team needs to tap into the local system, which is often time-consuming.
Stable battery cells: for an electric bus to be functional, all cells of its battery need to be stable. Insight into their status is therefore crucial.
Solutions
Insight into bus parameters and battery: The ChargePoint fleet telematics software provides real-time and historical insights into various bus parameters and battery status, all in one place.
"We already focused on electric buses since 2012 and people thought we were a little bit crazy. Now, we are really proud to see that what we thought in the beginning is becoming a reality. From its start, we closely worked together with ViriCiti (now part of ChargePoint) and developed software to optimise our operation to give our customers better after-sales support."
Peter Bijvelds
CEO, Ebusco
Results
Ebusco® uses the ChargePoint fleet management software to power its Ebusco® Live real-time monitoring system for all eBuses. The ChargePoint telematics software is available through Ebusco® buses for operators like Transdev in the Netherlands, Stadtwerke München in Germany and Norgesbuss in the Nordics. Currently, 450+ Ebusco® buses are monitored through the ChargePoint platform.
Quick and efficient maintenance: The centralised ChargePoint fleet software helps Ebusco® save maintenance time and costs.
Fast support: When a customer has an issue, they can get direct insights via ChargePoint and address the problem in a timely, transparent manner.
Timely prevention of battery issues: The ChargePoint fleet software provides upfront insights into the state-of-health of the battery, down to cell level.
"The visions of ChargePoint and Ebusco® are aligned, pushing innovations that aid the transition towards sustainable transport. This partnership allows us both to better serve the customers, by providing them with an all-round solution to their fleet management needs."
Freek Dielissen
Sr. Director Global Telematics and Connected Fleet, ChargePoint
Is your company ready for the age of electric mobility? Then get in touch - our experts are here for you.