ChargePoint steers UK industrial technology leader to EV mobility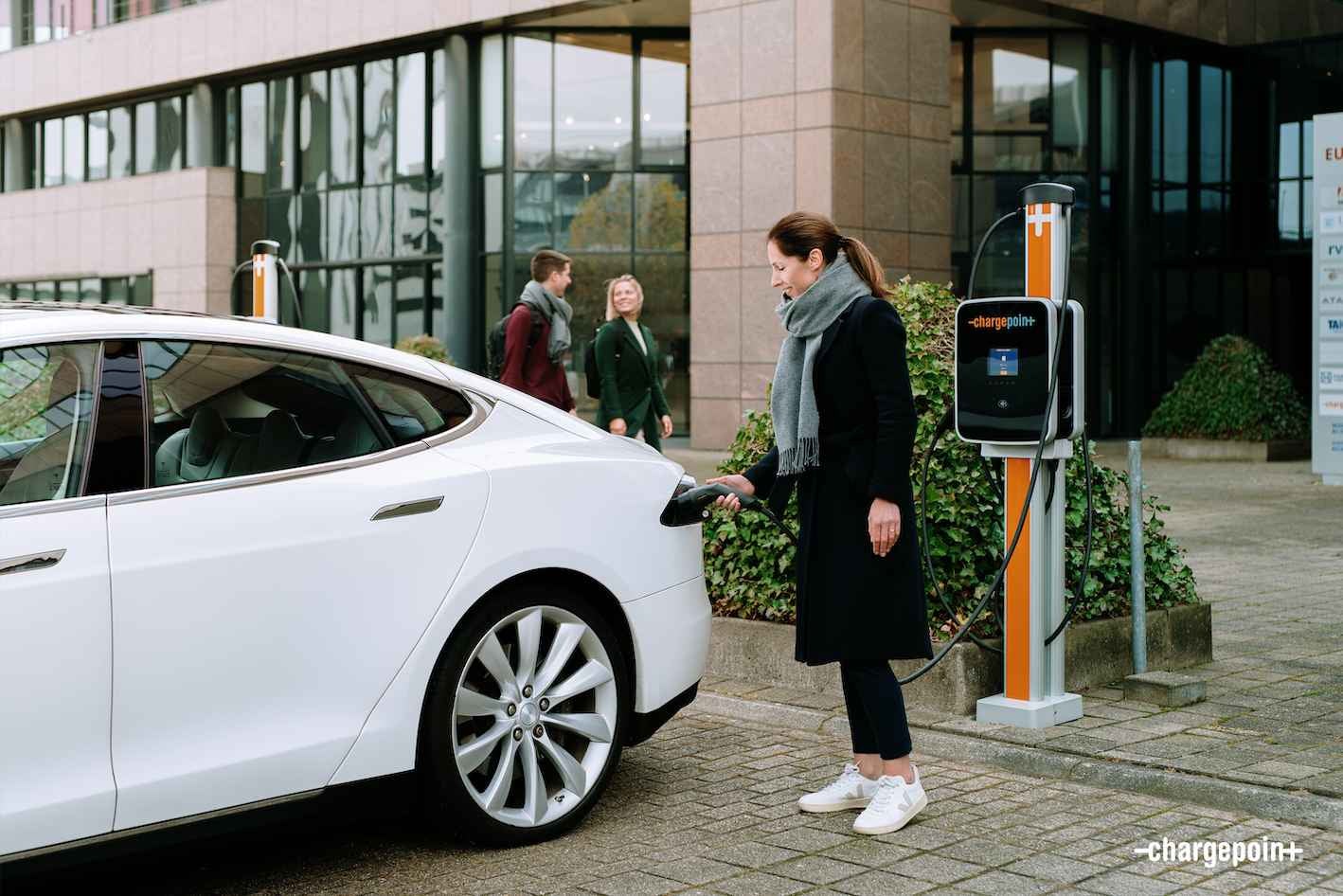 As a global leader in industrial technology, the British company is pioneering a new generation of sustainable power systems. With customers in more than 150 countries and annual underlying revenue exceeding £10 billion, the company joined the U.N. Race to Zero campaign in 2020 and plays a critical role in enabling customers to achieve net-zero carbon by 2050.
What was needed
As part of its goal to be a leading sustainable business, the company has pledged to reach net-zero greenhouse gas (GHG) emissions in its operations by 2030. This ambition has led to a range of initiatives across its UK facilities, including continuous metrics and reporting of sustainable progress, and a push to get employees more involved in everyday actions. "As an engineering leader focused on developing the latest power technologies, our employees tend to be early adopters," explained the sustainability manager. "They were keen on transitioning to EVs."
At this time, it also saw that more and more company car orders were for EVs. So, to meet the growing demand by employees while reaching its 2030 environmental goal, the company required a charging partner that could provide a reliable, user-friendly, scalable solution — and ideally one that can estimate GHG emission reduction.
What ChargePoint offered
The company had previously installed charging stations but wasn't satisfied with their reliability and the lack of add-on features they now required. The ChargePoint UK team presented the CP4100 and CP4300 families. "I was immediately taken aback by the extensive dashboard analytics and reporting features that would make it possible for us to measure and plan our environmental impact," explained the sustainability manager. The responsiveness of the ChargePoint UK team was also a major plus. "They took the time to answer my questions and came up with a solution that would let us add more charging stations over time."
The ChargePoint installation team worked hand in hand with the company's facility management contractor to oversee the initial 17 charging stations installed across its UK sites. They also opted for the ChargePoint® Assure Pro maintenance and management solution to provide full-scale technical support to ensure maximum fuelling uptime to employees.
"The ChargePoint UK team made our journey to EV charging simpler and quicker than we ever expected or thought possible," recounted the sustainability manager. "The cloud-based station management features let me easily configure and manage the stations remotely, set pricing and see usage and availability in real time." Access to charging stations means employees can now conveniently switch to EVs, positively impacting their lives, mobility and community. As one employee said in an email following the installation of the ChargePoint stations, "Access to EV charging at the workplace changed my life."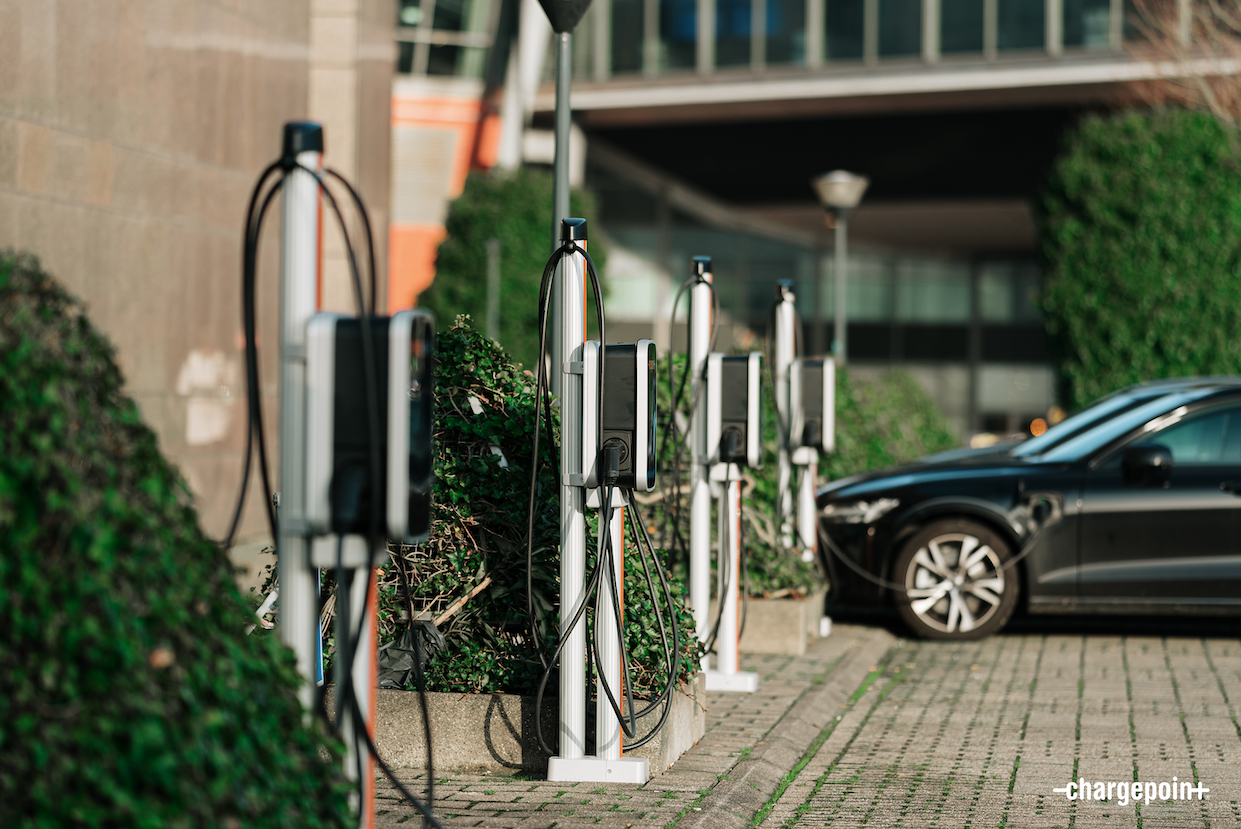 How it helped
Ease of charging
Employees love the Waitlist feature in the ChargePoint mobile app that notifies them when a charge spot is available and holds it until they can plug in their EV. They also appreciate how the app lets them easily find stations, queue up, and start and monitor charging.
Remote station management
The ChargePoint cloud plan makes it simpler to remotely monitor stations, modify pricing, tailor the naming of charging stations and create waitlists. The team enjoys the ease and independence in managing the day-to-day operations of their charging stations.
Intuitive sustainability measurements
The extensive back-end analytics and reporting features offer an intuitive way for the team to understand, measure and plan its environmental impact. This is vital to meeting their 2030 sustainability goal. The reporting estimates the GHG emissions avoided based on the energy dispensed and shows tree growth equivalents from the European Environment Agency (EEA).
Peace-of-mind maintenance
The company opted for the ChargePoint Assure Pro program to simplify its charging stations' overall maintenance and management. In addition to providing 24/7 proactive station health monitoring and remote troubleshooting and support, the ChargePoint support team proactively conducts monthly visits to ensure overall maintenance.
"We selected ChargePoint as our sole provider for EV charging. Going forward, we will significantly increase the number of charging stations to get all our key facilities EV ready."
If you are interested in upgrading your facilities for e-mobility, our experts are here to help. Let's chat about what it takes for a successful installation at your site.