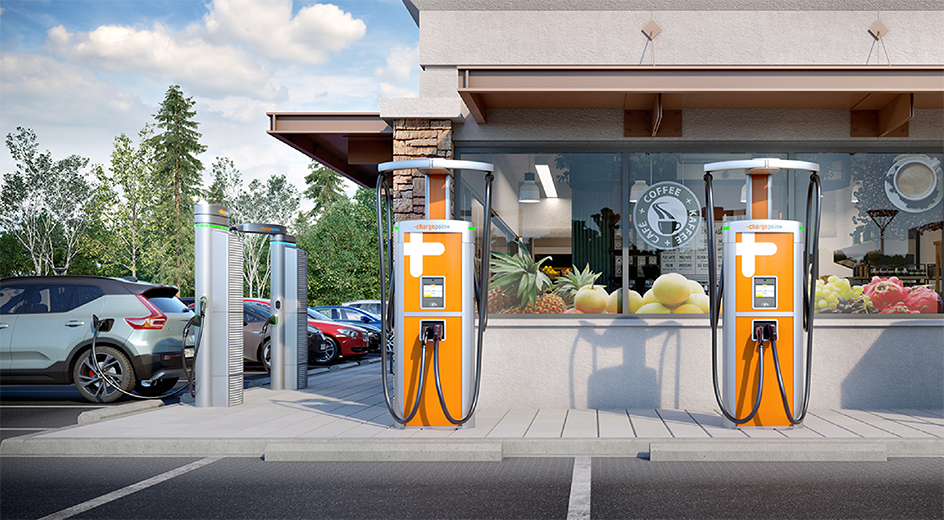 Integrated DC fast charging for any application
Customise DC fast charging for your business needs.
Streamline management with industry-leading charging software.
ChargePoint® cloud-based software makes it easy to configure and manage your fast charging stations to maximise your ROI. You'll have real-time visibility into charging, complete control over pricing and access rights, actionable reporting and turnkey API integrations — all part of the ChargePoint network.
Find the right DC fast charging hardware for your business
Single cable Power Link
Dual cable Power Link
Class
6 – 8
Range
200 mi
Max power
400 kW
A completely integrated fast-charging solution designed to grow with your business and maximise your investment over the long haul.
Learn more
Alpitronic Hypercharger HYC50
Alpitronic Hypercharger HYC200/HYC400
ABB Terra DC wallbox
DC stations are part of a complete EV charging solution that includes driver support, cloud-based software and world-class service.
Learn more
The industry leader
Prepare for the future of electric mobility with the experts.
74%
of Fortune 50 companies rely on ChargePoint
16+
years of EV charging
experience
206M
charges delivered (and
counting)