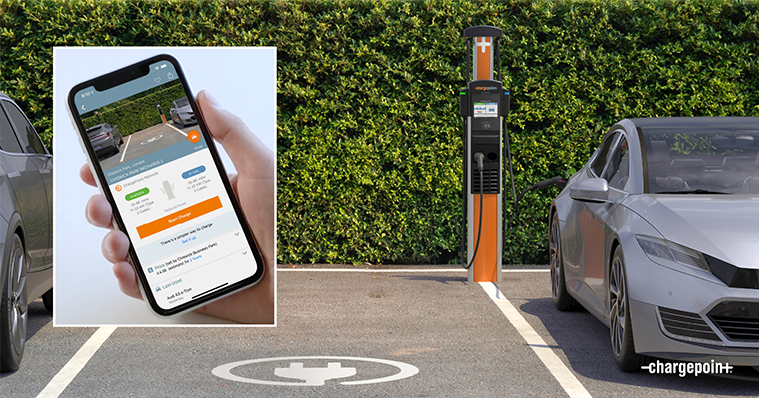 Bringing safety and performance into the spotlight: EV READY® certification has become a highly regarded mark of quality for charging stations. Since April 2023, ChargePoint's CP6000 AC charging solution has been officially EV READY certified. What does this mean and why is it important? Read on to find out more.
First and foremost, EV READY certification is not compulsory. Unlike regulations such as the Eichrecht (the German calibration law), this certification is voluntary. For electric vehicle drivers, it's a guarantee that they receive a product of quality. For charging station operators, this certification is proof that they are providing their customers with a product with a European seal of quality. But what does the EV READY certification actually include?
What does EV READY mean?
EV READY is a guarantee of quality for electric vehicle charging infrastructure. Both the product and the installation's quality are assessed via a third-party certification process. This process is elaborate and includes an extensive set of requirements. Essentially, three key aspects are considered:
Security
Interoperability
Performance
The certificate is ultimately awarded by ASEFA, a French licensing body internationally recognised in the field of electrical engineering.
"EV READY is a certification mark that provides answers to matters of interoperability, safety and performance for charging stations for electric and hybrid vehicles." (Source: ASEFA)
EV READY was born under the lead of car manufacturer Renault-Nissan. It was the result of technical quality work achieved in numerous workshops with representatives from throughout the industry —from car producers to charging station manufacturers to utility companies — and can be seen as the benchmark label for electric vehicle charging infrastructure.
Why is EV READY certification important?
In France, an EV READY certificate is an important indication of quality. Charging stations for electric cars with this certificate meet strict safety and performance criteria. In turn, consumers can rest assured that they are using electricity from an officially certified quality service provider.
The EV READY mark is also included in the Livre Vert (Green Book), the French government's guidelines for charging infrastructure. According to the Livre Vert, charging stations must meet certain installation, communication and socket standards and be able to show their EV READY certificate. Although, unlike the Eichrecht, the EV READY certificate is not mandatory, it is advisable that charging stations are certified.
What are the benefits of EV READY certification for consumers?  
EV READY also ensures that charging stations and electric or plug-in hybrid vehicles are fully compatible. What is more, the certificate means that consumers receive the highest standards of safety and performance during the charging process, by testing the charging infrastructure's reliability, efficiency and robustness.  
What are the benefits of EV READY certification for charging station operators?
The advantages for consumers also benefit charging station operators. Why? Because if a charging station operator can offer EV READY certification, this demonstrates that they demand high quality for their own products. In particular, as the certification is not required by law, having it allows charging station operators to stand out from the competition.
The electric car boom in France shows no signs of slowing down. At the Mondial de l'Auto 2022 (the Paris Motor Show), French President Emmanuel Macron announced his goal of producing two million electric cars annually in France from 2030. According to Macron, the one million electric car mark should be reached by 2026/27. This clear commitment to e-mobility will also drive the development of charging stations. More charging stations would give drivers of electric vehicles a wider variety to choose from. It is obvious that many customers will opt for charging stations with a clear commitment to quality. And here we come full circle to EV READY certification.
The ChargePoint CP6000 AC charging solution has been EV READY certified since April 2023. Want to learn more about flexible, reliable and future-oriented charging solutions for businesses?