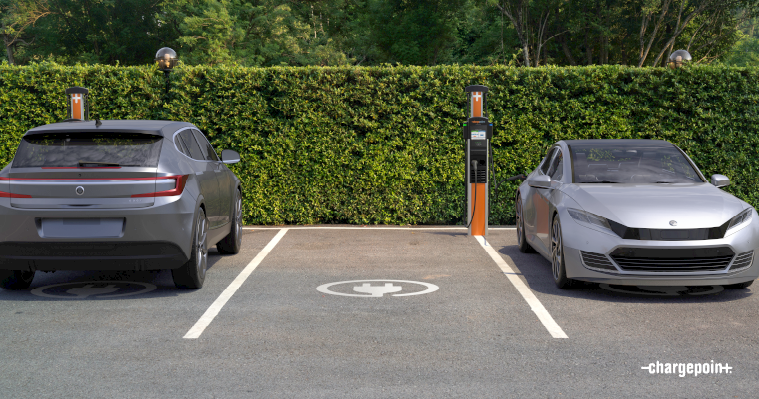 As of April 2023, the ChargePoint 6000 series is officially compliant with German measurement and calibration laws. This means that the measurement and billing process is completely transparent to the end user. What exactly do the German measurement and calibration laws regulate? Why are they essential for e-mobility? Read on to find out more.
The Directive 2014/94/EU of the European Parliament and of the Council of 22 October 2014 on the deployment of alternative fuels infrastructure (the Alternative Fuels Infrastructure Directive — AFID) has officially been in force since 1 April 2019. What exactly does this mean for consumers and charging station operators?
Many people are familiar with the "Eichstrich" from beer or wine glasses — the calibration line that shows the exact volume of the glass. Only an official authority can apply this line, not the owner of an establishment themselves. Charging stations that have been certified according to the Mess- und Eichgesetz (the German Measurement and Calibration Law) will also be provided with a figurative, yet much more complicated calibration line.  
Why is the calibration law so important?
To answer this, let's first take a quick look at greenhouse gas emissions in Germany. In 2022, around 746 million tonnes of greenhouse gases were released, with 148 million tonnes of CO₂ equivalent coming from the transport sector. This is about 1.1 million tonnes (0.7%) more than in 2021 and it exceeds industry emissions limit set by the Bundesklimaschutzgesetz (Federal Climate Change Act) by around 9 million tonnes.
Finding alternative energy solutions is therefore urgent. The lack of charging stations is often cited as a hurdle to the transition to electric mobility (e-mobility). Correct billing for charging is also essential. In the early years of e-mobility, disagreements sometimes arose over a lack of transparency in billing for charging electric vehicles (EVs). Charge Point Operators (CPOs), who are responsible for the technical aspects of the charging station, were able to bill the charging processes at their stations without much transparency. This in turn led to different billing models, as well as consumer uncertainty. The regulations for charging stations conforming to legal calibration requirements put an end to this — and represent an important step forward for transparency and a more sustainable future of transportation.
What does the calibration law regulate?
Fundamentally, the Mess- und Eichgesetz (MessEV — Measurement and Calibration Ordinance) defines the requirements that a measuring instrument must comply with for a particular unit. For e-mobility, the law requires accurate recordings of electricity consumption and charging time, and that every charging process for an EV must be billed in kilowatt hours (KWh). Like in a typical petrol bill, the charging receipt must show the current cost per kilowatt hour and the total number of kilowatt hours charged.
"The calibration law (Eichrecht) sets important parameters for the design of charging infrastructure in Germany. The calibration law works in consumers' interests by setting out guidelines to guarantee reliable and comprehensible billing of charging currents."
- German Federal Ministry for Economic Affairs and Climate Action
The calibration law also specifies requirements to ensure that user data is handled securely and in accordance with data protection requirements. These specifications are enforced by the Mess- und Eichverordnung. In addition, the German Federal Ministry for Economic Affairs and Climate Action published a legal opinion outlining the billing guidelines for charging stations. According to this, charging stations may not bill exclusively on time rates or a flat rate per charging process. The prices that operators of publicly accessible charging stations charge must also be:
reasonable
easily and clearly
comparable
transparent and
non-discriminatory
What are the advantages for charging station users?
The calibration law protects the consumer. This advantage is particularly important when the charging process is handled via a third party, for example at petrol stations. Calibrated measuring devices are designed to protect consumers from inaccuracy or tampering and to create a transparent billing process.
The implementation of this law means EV drivers can check how much electricity they used during the charging process. Customers can be confident that they will only pay for the energy that actually goes into their EV and not for any electricity lost during charging. The start and end times and the duration of the charging process must also be displayed and any additional charges must be shown separately.
What are the advantages for charging station operators?
Despite the initial challenges for charging station operators when converting to charging stations that comply with the calibration law, the advantages outweigh the disadvantages. For example, our ChargePoint 6000 series, officially certified since April 2023, ensures comprehensive, connected AC charging. The flexible CP6000 for businesses and fleets is used in public and semi-public locations, such as the workplace, retail or parking areas. If all charging stations have been refitted or new charging solutions installed, certification also has many advantages for charging station operators, as it is the only way to create long-term safety and reliability for customers. And that pays off later.
Want to find out more about the CP6000 AC charging solution, which complies with the calibration law? Looking for a flexible, reliable and future-oriented charging solution for your business?