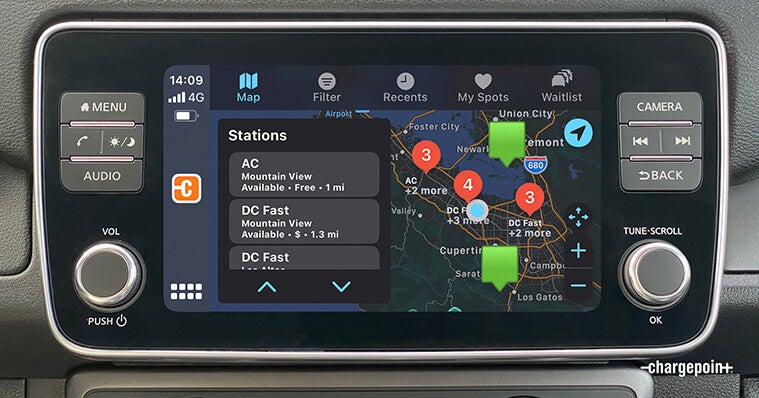 At ChargePoint, we talk a lot about offering a great driver experience. From letting you start a charge with your phone or your voice to relentless testing that ensures our stations always work, we do everything we can to make EV charging as easy and convenient as possible. Part of this involves coming up with new ways to integrate charging into everyday experiences. We want charging to be something you don't have to think about—it just works with your life.
ChargePoint works with Apple CarPlay
To give drivers another easy way to find a place to charge that fits with the way you drive, ChargePoint now works with Apple CarPlay. Many drivers already enjoy using CarPlay for media, navigation and other purposes. Now, EV charging is part of the CarPlay experience as well. Just connect your iPhone to a vehicle that works with CarPlay and open the ChargePoint app to find stations nearby and even start a charge, all from the vehicle's built-in display.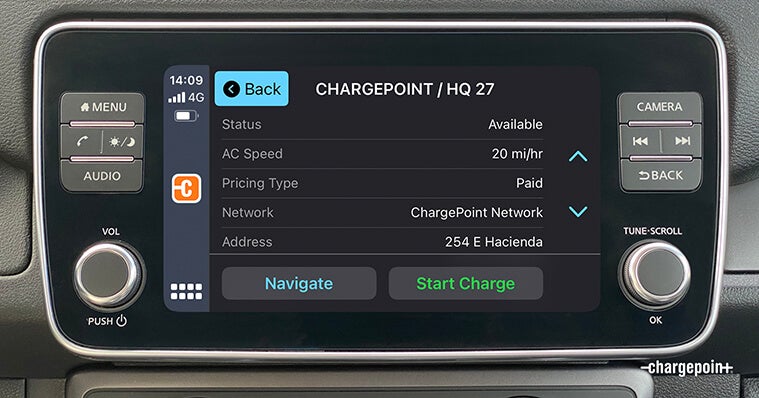 You can do more than just find stations and start a charge. Use ChargePoint with CarPlay to:
See a map with nearby stations and availability
Tap on a station pin for more info like cost and address
Start a charge from the station info screen
Filter stations by speed, cost, availability and compatibility with your EV
Find recently used stations
Access favourite spots
Join a Waitlist on your ride to work
Not sure if you can get CarPlay with your car or your dream car? Check out all the vehicles that work with CarPlay. In addition to a vehicle that works with CarPlay, you'll need an iPhone running iOS 14 and version 5.73 or higher of the ChargePoint app.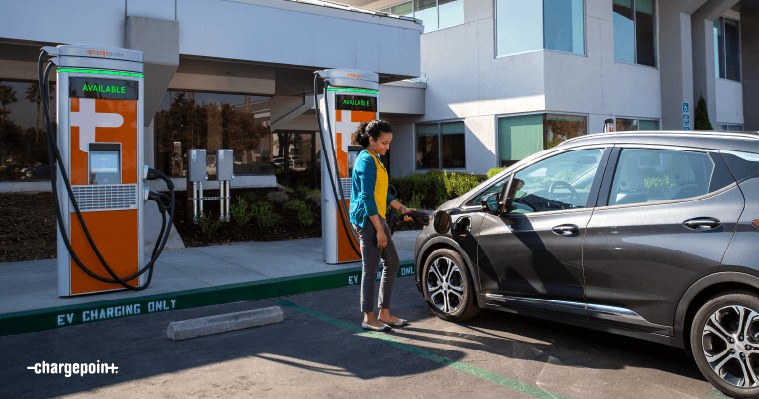 More ways to get an easy charge
CarPlay is exciting enough, but we've got some other great features for Apple users you might have missed. There's Dark Mode, so you can ease your screen's impact on your eyes (and save battery too). Just toggle Dark Mode on or off in your phone's settings. Apple Watch is fully supported so you can see stations, filter for stations, get directions, start and stop charging, and more. You can also add the ChargePoint widget to Today View on iPhone so you can find nearby stations or check charging status from that screen.
Ready for happier charging—and driving? Get the ChargePoint app if you don't have it already, or update to the latest version to try CarPlay.