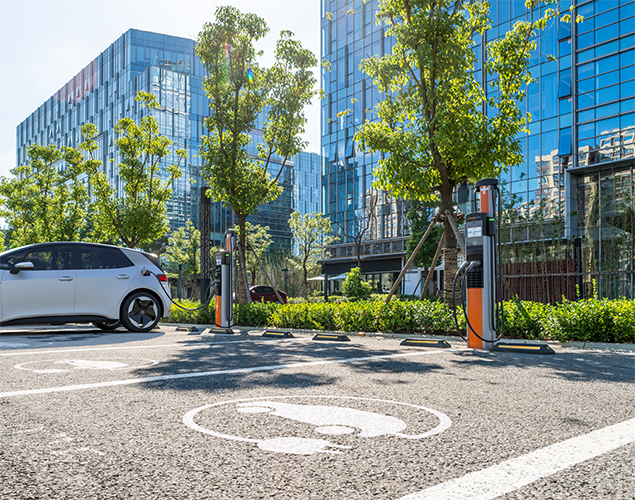 Dynamic Load Management
Effectively manage the electrical supply to all of the charging stations across your operation, while preventing grid overloading and costly electrical panel upgrades.
Get started now
Take control of your EV charging
Energy control
Dynamically control the electrical power
across your site
Cost optimisation
Efficiently manage energy costs across your
charging operations
Overload protection
Eliminate the risk of exceeding site
power limitations
Optimise power distribution
Efficiently manage distribution across charging stations throughout the site.
Safely operate more stations than the electrical circuit would normally support.
Dynamically changes the load in real time in response to the charging demand.
Control energy costs
Remove the need for costly electrical panel upgrades.
Reduce energy consumption during peak times.
Ensure that existing circuit capacity can charge multiple vehicles.
Eliminate the risk of overloading
Reduce the required load during times of high usage.
Monitor real-time use to manage capacity.
Ensure that set power limits are not exceeded.
Solution architecture
Manage and monitor the electricity load across your site with the combined solution featuring an energy gateway, a smart electricity meter and a router with ChargePoint Cloud Software.
Once installed and configured, the solution monitors the electrical load and dynamically adjusts it in real time in response to the changing demand.
Download the brochure
Intelligent energy management for EV charging deployments
Who can benefit
Workplace
Fleet depot
Retail and parking
Multi-family
Let's get started
Ready to deploy Dynamic Load Management for your organisation? Our EV charging experts will help you identify your charging goals, advise on the best approach and help evaluate your site.
K+
activated ChargePoint ports
188M
charges delivered (and
counting)
76%
of the Fortune 50 are ChargePoint
customers