Every

Charging Spot

GHG Emission Avoided

kWh

EV Driver

Counts Towards a More Sustainable Future.
You Can Count on ChargePoint
ChargePoint EV charging solutions empower you to make a difference for your company, your community and the planet. Our analytics and reporting features make it easy to understand, measure and plan your organisation's environmental impact. Achieve your sustainability goals, meet government mandates and be a hero for future generations.
Greenhouse Gas (GHG) Emissions Avoided
We estimate the emissions you've avoided based on the energy dispensed and show tree growth equivalents from the EEA. Actual emissions avoided may be higher or lower depending on how your electricity is generated locally.
Power management
Power Management software intelligently manages available power so more charging solutions can be installed without upgrading existing infrastructure. Graphical reports track power dispensed to EVs over crucial periods, helping you save energy and lower electricity costs.
Energy Dispensed
Easily track the amount of energy your ChargePoint stations are using measured in either kilowatt hours (kWh) or megawatt hours (MWh), allowing you to choose your utility's best rate plan based on your unique needs.
See how some organisations are using ChargePoint EV charging data in their environmental reporting:
---
Featured Content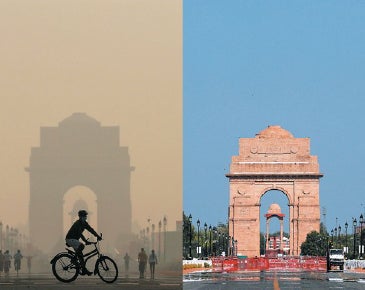 Measuring Our Environmental Impact
Every year, we celebrate Earth Day and reflect on what we have done and can do for the planet. Discover what the ChargePoint driver community has achieved by driving electric since 2007.
The New Fuelling Network
In this webinar, our experts are discussing the shift to e-mobility, and why not just clean vehicles, but a comprehensive charging infrastructure is integral to push it forward.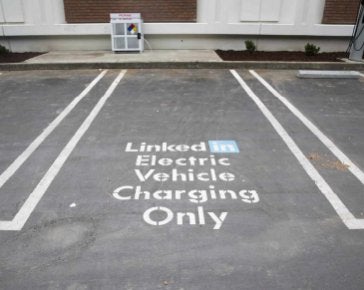 How LinkedIn Reduces Its Carbon Footprint with ChargePoint
LinkedIn has committed to powering its operations with 100% renewable energy and reducing its carbon footprint 75% by 2030. It hopes to inspire other companies to follow suit. Find out how.
---
Customers Leading the Charge
ChargePoint has been in the electric fuelling business longer than anyone. In fact, we got our start before there was even a single mass-market electric vehicle on the road! As you might imagine, we have more than our fair share of stories to tell... but what we really love is when our customers tell theirs: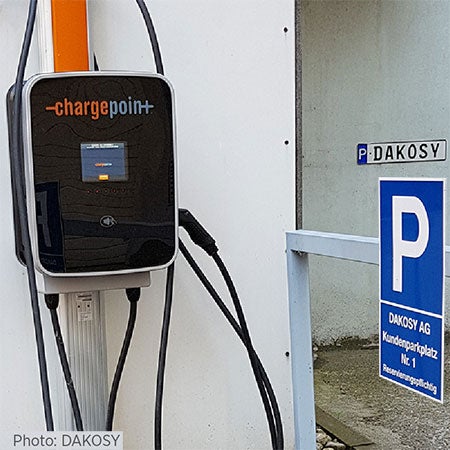 Hamburg-based IT service provider DAKOSY supplies the Port of Hamburg with software products and processes billions of data records every year. DAKOSY considers climate protection an employer's responsibility.
"The charging infrastructure was meant to serve many different users, so the most important thing to us was a reasonable reporting system, [station access] authorisations, simple billing methods, good service and possible remote maintenance".
Markus Giesenkirchen
Commercial Director
DAKOSY Datenkommunikationssystem AG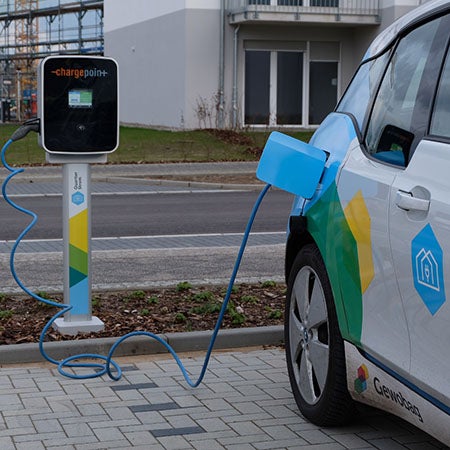 Real estate giant Gewobag is an e-mobility pioneer in Germany: the company offers mobility hubs, generates over 10,000 megawatt hours of (solar) energy and provides EV charging infrastructure for residents and employees.
"You need a partner who is able to adapt to future changes, to think along with our planning and develop flexible solutions for our needs. We have found this partner with ChargePoint", says Mr Mitzinger.
Karsten Mitzinger
Managing Director
Gewobag ED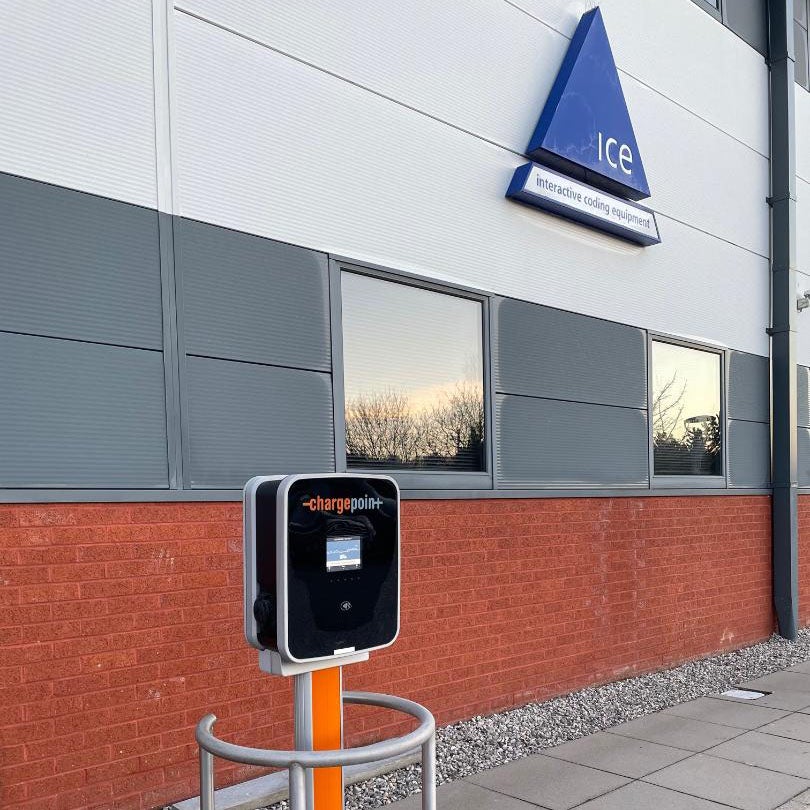 Clearmark Solutions Ltd. is the UK's leading supplier of digital coding solutions. The company chose ChargePoint EV charging solutions to power the company's new electric fleet and to provide a workplace amenity for its 75 employees.
"The top benefits of ChargePoint's EV charging solution are the environmental impact we're making, being able to offer them as an employee perk and the fact that we're future-proofing for wider usage and adoption of electric vehicles".
Cat Binder
Buildings, Facilities and Fleet Manager
Clearmark Solutions Ltd.
Make EV Charging Part of Your Sustainability Plan