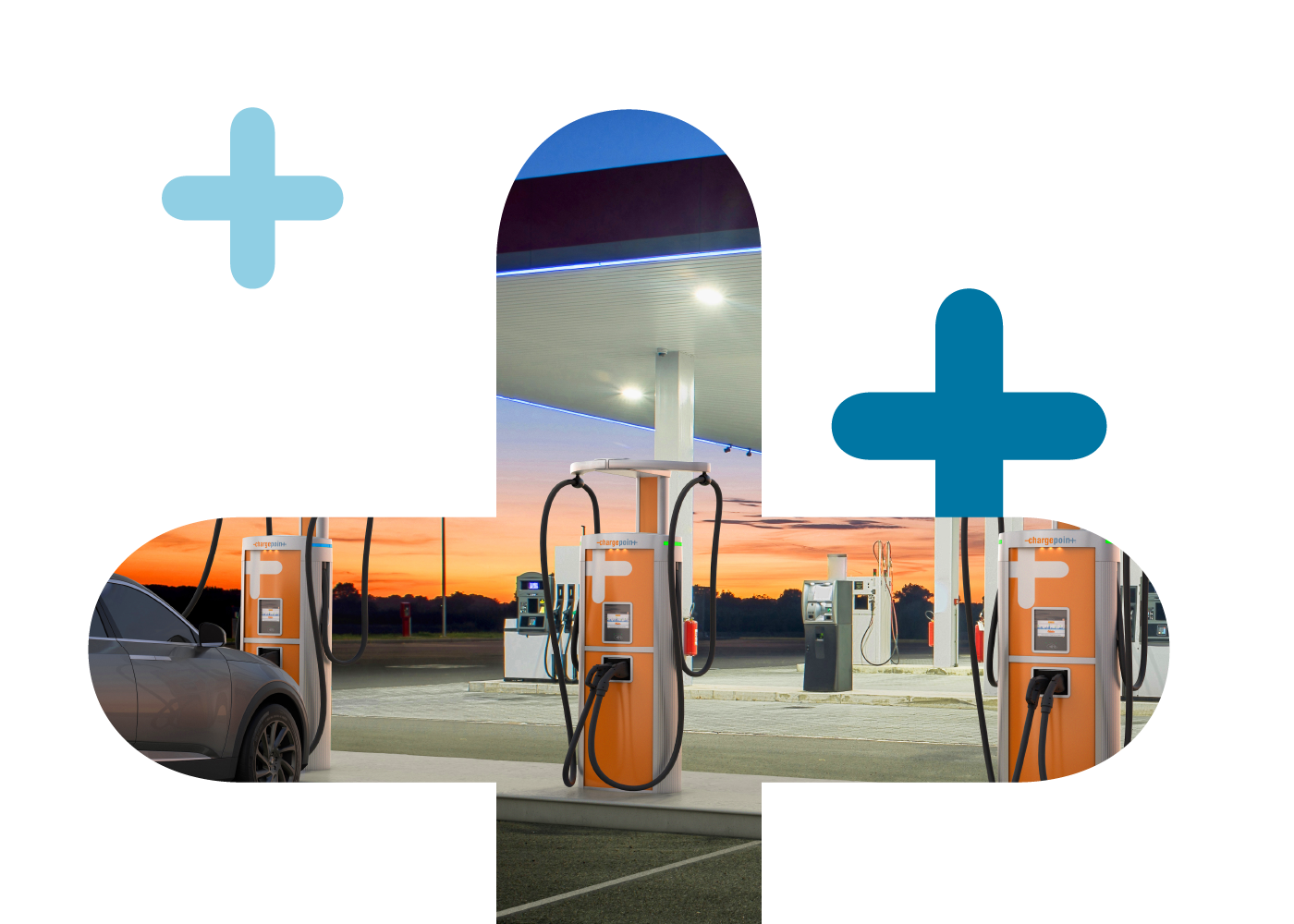 Drive Electrification and leverage EV charging at gas stations for new revenue streams
Count on be.ENERGISED as your partner for building a scalable, reliable EV charging infrastructure across Europe
Let's Get Started
Grow and diversify your business with an end-to-end EV charging solution built with global scalability in mind. be.ENERGISED is the hardware-independent e-mobility cloud software for next-level efficiency, easy operation, and seamless customer experience. By investing in EV charging you'll become a leader in sustainable business and help expand Europe's charging infrastructure.
Opening up new business areas. As the most advanced EV charging software, be.ENERGISED provides not only an end-to-end solution for EV public charging and EV fleet charging but for home and workplace charging too. The customizable solution ensures easy, reliable infrastructure operation on a large scale creates synergies with other businesses, and offers 24/7 support services.
Four key benefits that make the difference for you
Operate a reliable, international EV charging infrastructure with ease. 
Manage large-scale, international infrastructures using a simple solution that also takes care of legal and regulatory compliance.
Secure customer ownership and increase gas station shop revenues. 
Customize your EV charging services and integrate them into your marketing activities by connecting them to your loyalty programs and ERP systems. Increased customer loyalty and free access to new customers through our network will grow revenues at gas station shops.
Provide seamless EV charging throughout Europe. 
Offer your fleet customers the best EV charging with white label services such as an eDriver app, automated billing, and a 24/7 hotline. From initial infrastructure access to final payment, be.ENERGISED offers a complete solution – as well as access to Europe's largest roaming network with hundreds of thousands of places to charge.
Secure your share of the EV charging boom with the fastest go-to-market solution. 
Take advantage of ready-to-go solutions for fast monetization and short time-to-market. With over 10 years of experience in EV charging implementations, our team can provide guidance on both business models and process design. The software adapts to your individual business strategy and grows with your requirements.
Scalable, reliable EV charging operations
The software offers all the functions you need to easily manage your infrastructure, as well as guarantee your customer's maximum charging station uptime and 24/7 support.
Automated, crossborder billing & accounting
Management of large-scale, international infrastructures whilst taking care of financial, legal, and regulatory compliance. be.ENERGISED handles sales tax requirements on a Europe-wide basis – in multiple currencies and languages. These automated accounting processes save you both time and effort.
Hardware agnostic software
be.ENERGISED uses the OCPP protocol and is compatible with all relevant EV charging station models. This enables regular and fast OTA updates for your infrastructure (eg. upgrading to rapid- or hyper-charging), thus minimizing downtimes.
Learn more about our oil and gas partner solution