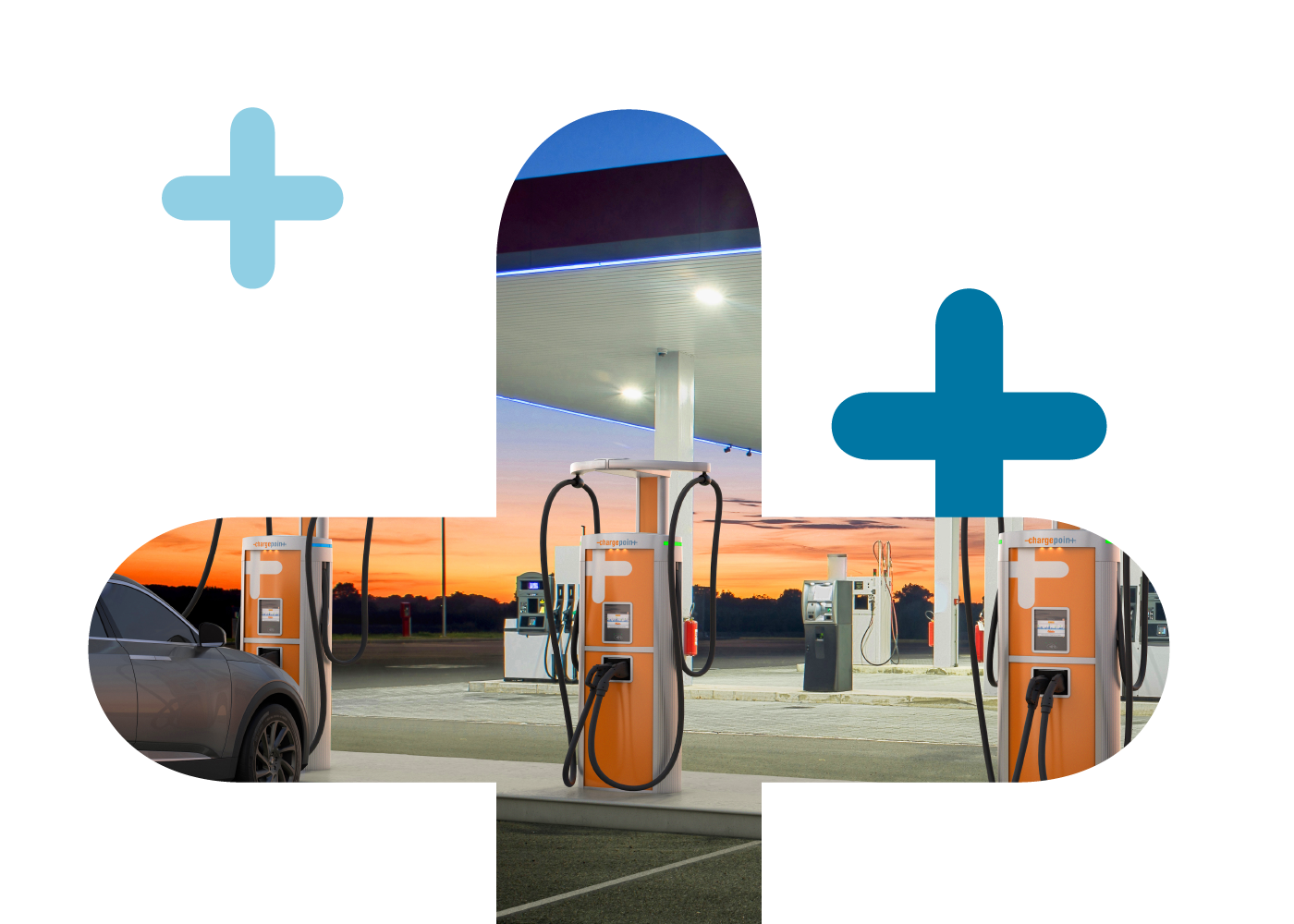 Fuel the future and attract new customers
Evolve your fuelling business and help build a scalable, reliable EV charging infrastructure across Europe.
Get in touch
Secure your share of the EV charging boom
Show sustainability leadership and diversify your business with a branded electric vehicle (EV) charging solution. Deploy be.ENERGISED e-mobility software internationally to offer a reliable customer experience using an efficient, easy-to-manage platform. This hardware-independent, cloud-based solution enables you to get up and running quickly, and scale to meet ongoing business needs.
Four key benefits for fuelling and convenience businesses
Manage across regions with ease. Use a single flexible solution to manage large-scale international EV charging infrastructures. be.ENERGISED handles financial, legal and regulatory compliance for you in multiple languages.
Increase revenue and customer loyalty. Keep customers coming back by linking their EV charging sessions to your loyalty programme and ERP system. Offer reliable, hassle-free charging with automated payment to increase customer satisfaction and create a new revenue stream.
Provide end-to-end charging services for fleets. Make charging easy for fleet customers with white-label services including a branded driver app, automated billing and a 24/7 driver hotline. Give fleets access to Europe's largest roaming network with hundreds of thousands of places to charge.
Deploy hardware-neutral software. be.ENERGISED uses the Open Charge Point Protocol (OCPP), making it compatible with every brand and type of EV charging station in Europe—including new models soon to be released.
Scalable, reliable EV charging operations
Get end-to-end functionality to support a thriving EV charging business, including efficient management of international charging infrastructure as well as branded app-based e-mobility services.
Flexible business support
Maximum charging station uptime
24/7 driver hotline
Automated billing, sales tax and payment processing in multiple languages and currencies
Broad interoperability with other business systems
Regular and fast over-the-air (OTA) updates
Comprehensive support
Take your fuelling business to the next level
Talk with an EV charging expert who can help evaluate your business goals and match you with the right solution.