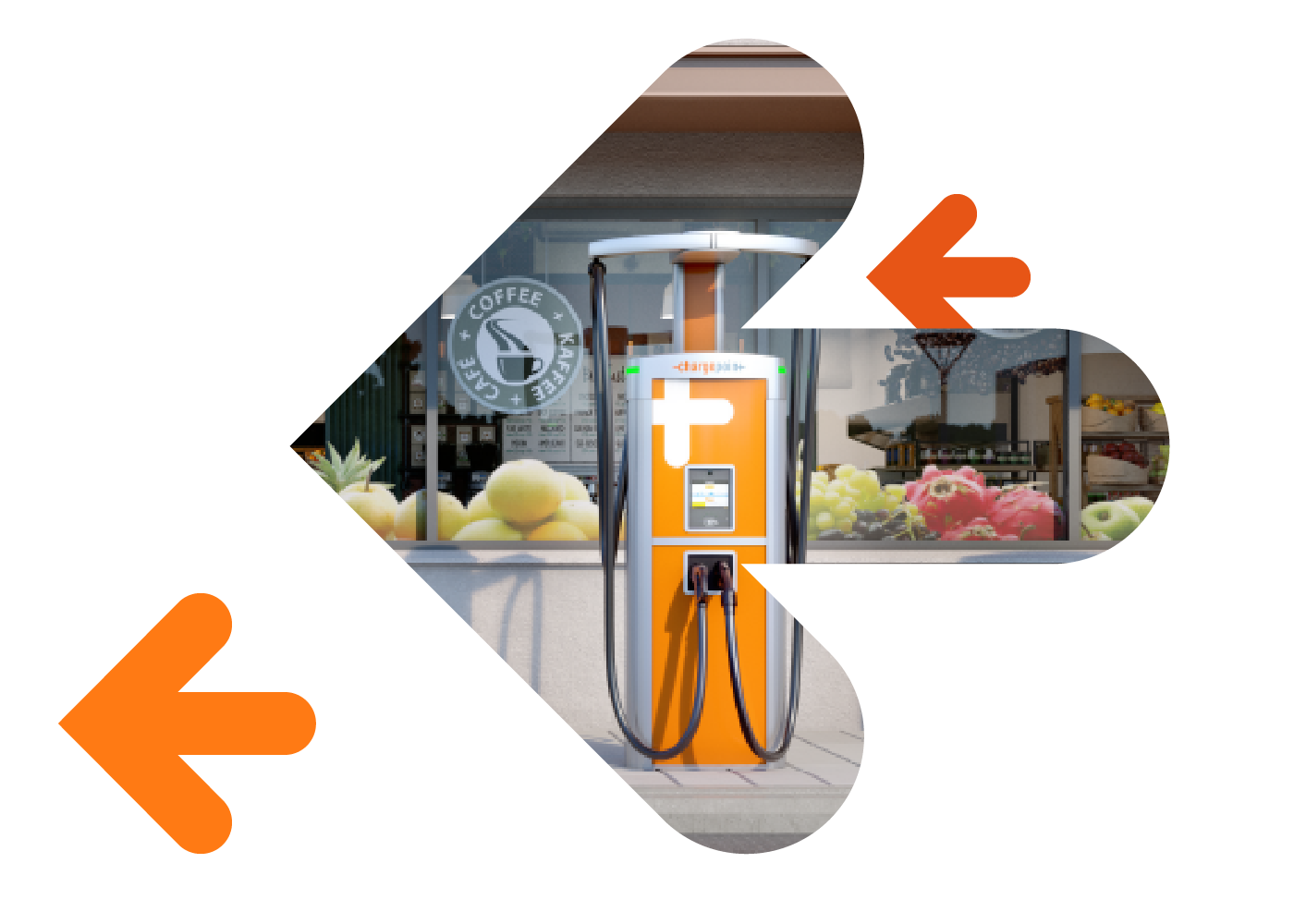 Attract more EV-driving customers
Boost customer experience and increase revenue with branded e-mobility services.
Get in touch
Show your sustainability leadership in the e-mobility movement
Expand your business with branded electric vehicle (EV) charging services using be.ENERGISED software. This hardware-independent, cloud-based solution allows you to easily and efficiently offer an enhanced customer experience.
Investing in EV charging services shows your leadership and commitment to sustainable business. You'll also be helping expand Europe's charging infrastructure.
Evolve your retail business with EV charging
Employ hardware-neutral software. be.ENERGISED operates with every brand and type of EV charging station in Europe—including new models soon to be released.
Create a new revenue stream. Keep your charging stations up and running smoothly during business hours—and after hours—for your customers and the general public.
Streamline charging management. be.ENERGISED handles all tariffs for specific customer groups according to the time of day. Cluster different customer groups and manage them using one flexible software solution.
Automate multi-national billing. be.ENERGISED handles sales tax requirements on a Europe-wide basis, in multiple currencies and languages. Automated payment services give customers flexibility but streamline the back end for your business.
Greater customer loyalty
Keep customers coming back by linking their EV charging sessions to your loyalty programme. Offer hassle-free charging with automated payment so your customers can shop without distraction. be.ENERGISED includes a white-label, multi-language hotline for drivers so they can get help during the charging process when needed.
Expanded revenue opportunities
Add a branded e-mobility app to your service offerings and give your customers access to an expansive charging network. Your charging stations will be visible within the be.ENERGISED community, leading to higher utilisation and revenue.
Scalable, efficient operations
Scale your solution as your retail business evolves. be.ENERGISED brings together everything you need for efficient, automated management of larger EV charging infrastructures. Cluster customers by region and employ automated billing with appropriate European sales tax accounting.
End-to-end business support
Get expert guidance with planning, rollout and ongoing management of your EV charging solution. be.ENERGISED includes 24/7 technical support and remote maintenance, ensuring that your customers have a reliable charging experience every time they plug in.
Secure, high-performance solution
Count on a secure e-mobility solution to enhance your retail offerings. As an industry leader with more than 1000 implementations, be.ENERGISED provides access to more than 500K charging ports and ongoing technical support for your business.
---
Take your retail business to the next level
Talk with an EV charging expert who can help evaluate your business goals and match you with the right solution.