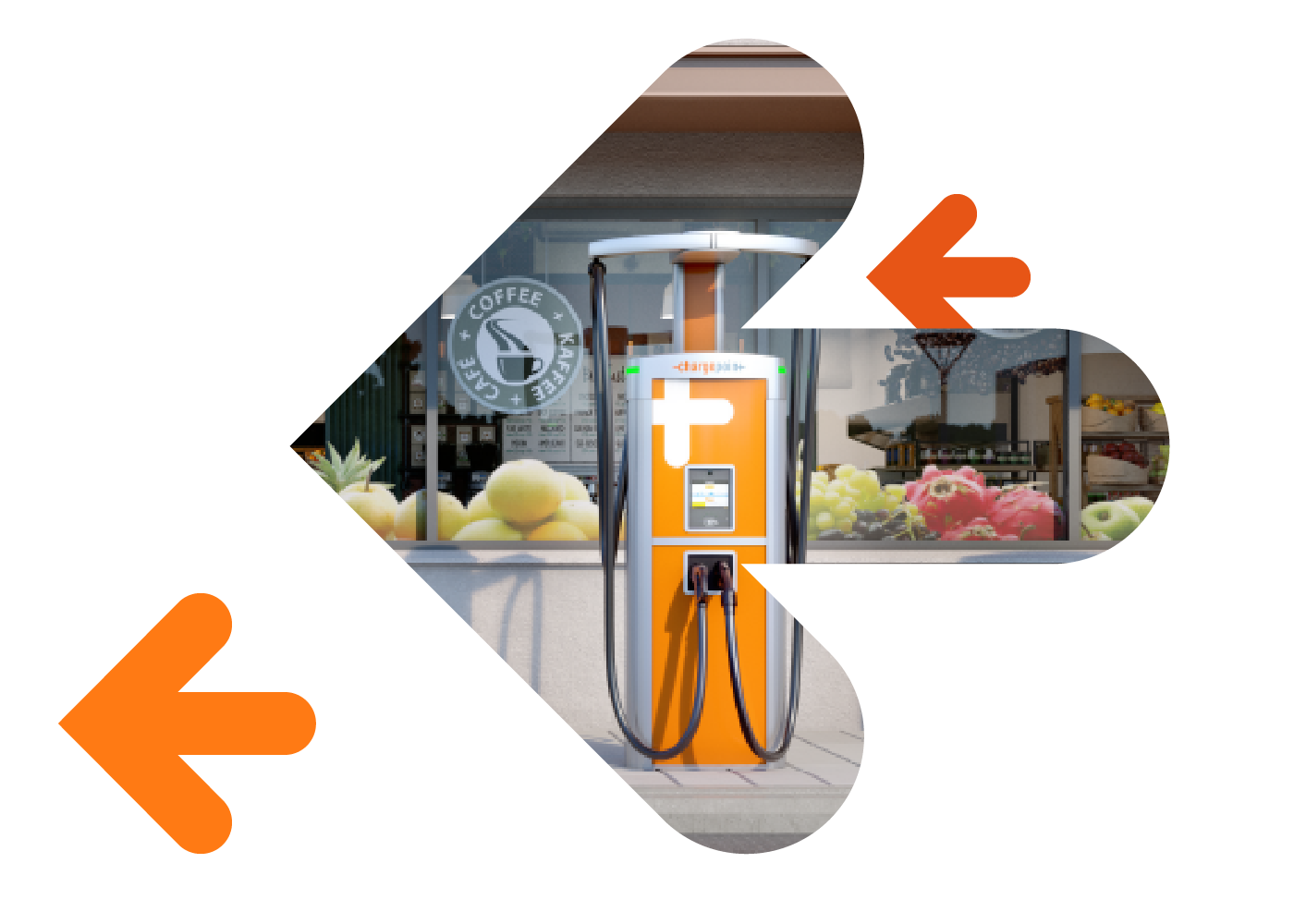 Learn how eDrivers can increase your revenues
Boost customer experience and loyalty with your e-mobility infrastructure
Let's Get Started
A boost for your charging infrastructure.
be.ENERGISED is the hardware-independent e-mobility cloud software for next-level efficiency, easy operation, and seamless customer experience. By investing in EV charging you'll become a leader in sustainable business and help expand Europe's charging infrastructure.
Evolve your retail business with EV charging
Employ hardware-neutral software. be.ENERGISED operates with every brand and type of EV charging station in Europe — including new models soon to be released.
Create a new revenue stream. Keep your charging stations up and running smoothly during business hours — and after hours — for your customers and the general public.
Streamline charging management. be.ENERGISED handles all tariffs for specific customer groups according to time of day. Cluster different customer groups and manage them using one flexible software solution.
Automate multinational billing.  be.ENERGISED handles sales tax requirements on a Europe-wide basis, in multiple currencies and languages. Automated payment services give customers flexibility but streamline the back end for your business.
Grow customer loyalty
Keep your visitors coming back for more by linking their charging sessions to your loyalty program. They'll also benefit from automated billing and a white label hotline for user queries. Meanwhile, 24/7 IT support and remote maintenance ensure you can provide those clients with a service that's reliable. Offering them hassle-free charging whilst they shop equates to more satisfied customers ready to spend more money. Those who experience simple, straightforward charging will show loyalty and be happy to return.
Drive revenues with e-mobility
In addition to expanding your customer base and monetizing your charging infrastructure, you'll be able to offer your clients access to Europe's biggest charging network. Your charging station will benefit from visibility in the be.ENERGISED Community. That not only means free promotion for your charging stations but also higher utilization and revenue.
Supercharge customer experience
Build customer satisfaction with our simple Plug&Pay solution. be.ENERGISED allows you to connect to your own IT infrastructure, which in turn means a perfect customer journey – from charging station access and dynamic pricing to automated billing and payment. Multi-language hotline assistants make sure that your customers get help during the charging process at any time.
More efficiency, less expense
Modular installation and scaling ensures be.ENERGISED can always match the evolving needs of your retail business. It also means we can provide for the efficient, automated management of larger charging infrastructures and offer useful retailer features such as charging area clusters and automated billing including Europe-wide sales tax accounting.
Tailored to your needs
Your be.ENERGISED project manager works with you all the way from planning to rollout to live operation. They'll recommend and deliver the modules and processes needed for your individual business case. We guarantee your clients will have a first-class charging experience, whilst your tailored infrastructure runs with 24/7 IT support and full price transparency.
Welcome to the safe side
As the leading player in the industry, be.ENERGISED offers a secure, high-performance software with over tens of thousands charging ports, ongoing technical support, and the experience that comes from undertaking over 1,000 projects.
---
Learn more about our retail partner solution