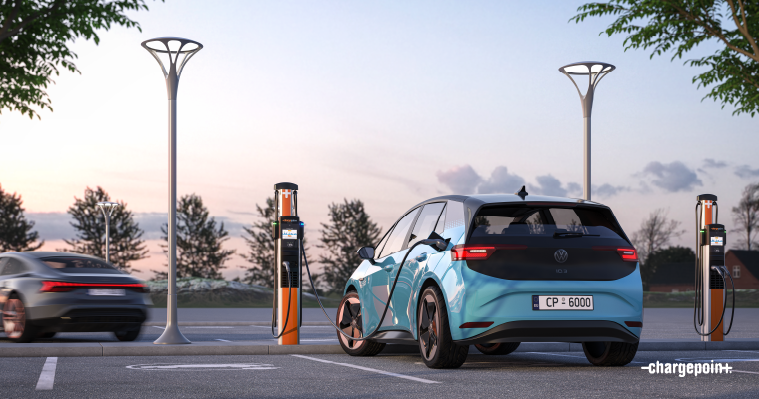 With the global rise of e-mobility, corporate sustainability goals are a must, not an option. As a result, companies are installing electric vehicle (EV) charging solutions at offices, factories and facilities. At the same time, more affordable EV models are entering the market, encouraging drivers to go electric.
As EVs become more popular, employees see workplace EV charging as a sustainability credential and a benefit from their employer. Offering e-mobility solutions brings your company many advantages too. Let's look at the top four reasons why you should offer EV charging as an employer.
1. Meet sustainability goals
Offering EV charging on your business premises is a straightforward way of showing your commitment to sustainability. EV charging can help reduce your company's greenhouse gas (GHG) emissions and thus aid in meeting your corporate sustainability goals. Furthermore, by using a networked charging solution, tracking and reporting the impact of your EV programme is an easy feat.
Even better, investing in EV charging for your employees is more affordable than you think. Existing governmental regulations often offer support for businesses to set up EV charging infrastructure. Check out your local programmes or reach out to our incentives team for a helping hand.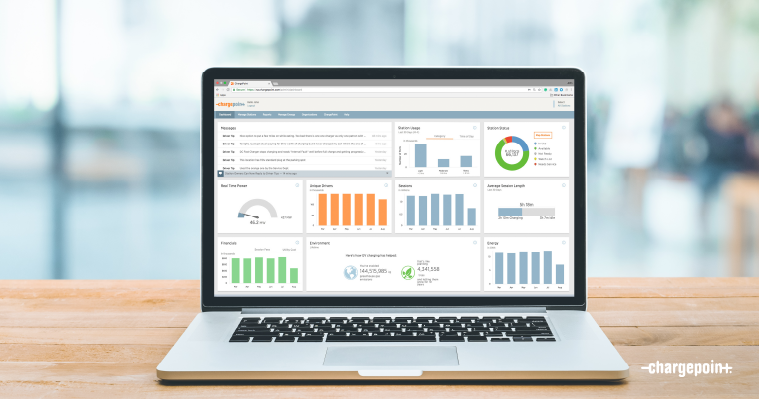 2. Attract and retain top talent
With climate protection on everyone's mind, employees are increasingly looking at corporate sustainability agendas. Moreover, when it comes to recruiting, corporate sustainability goals are a major factor in attracting new talent. And many businesses have noticed that already.
This is where offering EV charging comes in. The benefits are easy to see — besides attracting new talent, you can increase employee engagement and satisfaction as they save time and money on commuting, gain peace of mind and make a difference to the environment.
EV charging should be easy for both you and your employees. A networked charging solution allows you to manage who can charge, when and for what cost. You have full control in deciding whether you want to limit charging to your employees and charge a fee or not. Your employees can use our top-class mobile app for easy station access, charge session scheduling or waitlisting, so they can charge when they need.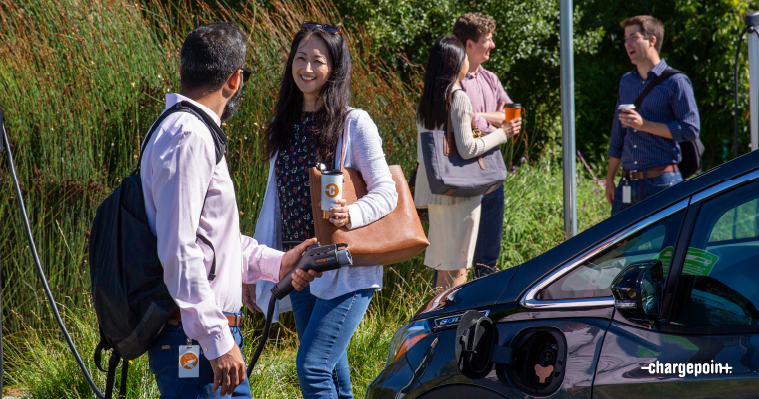 3. Build business with EV charging
Half of Fortune 500 companies have already invested in EV charging. And it's not just for meeting climate goals and taking part in worldwide efforts to reduce emissions. Simply put, EV charging is good for business. Driving electric saves money, and we have data to prove it.
With petrol prices rising, EVs have become an economical choice. An employee EV fleet helps reduce fueling costs while being good for the planet. It's a win-win situation.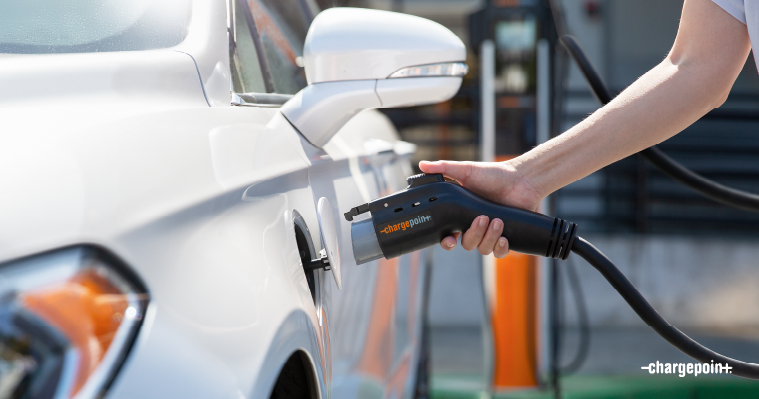 4. Help speed up EV adoption
Installing EV charging at the workplace also allows you to become a sustainability leader in your field. Employees get encouraged to make the switch to driving electric, especially those who may not be able to install a home charger. If your office is in a place where EVs are not yet the norm, offering workplace charging could further help fill a charging gap and position your business as an e-mobility leader.
We're happy to see our customers embracing this opportunity. For example, DAKOSY, the Hamburg-based IT service provider, installed charging stations to provide an employee incentive and encourage other colleagues to become acquainted with, and eventually switch to, e-mobility.
Have you given workplace EV charging a thought? Our expert team is happy to help you.