Provide the convenience of charging at work
Our e-book tells you everything you need to know
Get e-book
More EV drivers are expecting to charge at work
Get a better return on investment (ROI): Save on company vehicle maintenance and fuel costs while driving your business' switch to e-mobility.
Achieve your sustainability goals: Reduce greenhouse gas emissions of your employee commutes (not to mention company cars running CO2-free).
Attract and retain your workforce: Workplace EV charging tells potential employees and current employees that you care about their needs.
Enhance your brand image: Show your customers and employees you are a modern and green workspace by providing innovative charging solutions at your offices.
---
Featured resource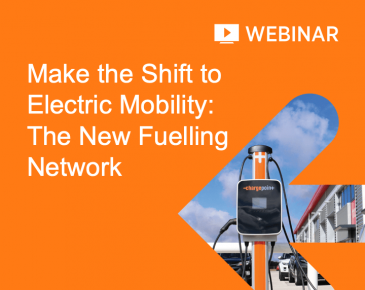 Make the shift to electric mobility – the new fuelling network
Electric mobility has been growing fast, and electric vehicle (EV) charging is all around us. Both the clean electrification of vehicles and the development of a comprehensive charging infrastructure are necessary to push e-mobility forward. The market penetration for e-mobility requires an intelligent and scalable charging infrastructure that can be efficiently integrated into companies' operational processes. Now is the time to discover the new fuelling network that moves all people and goods on electricity.
---
Get the solutions you need to succeed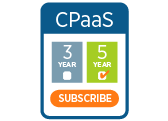 Our subscription solution is the easiest way for workplaces to offer EV charging. With ChargePoint as a Service, you get the control you want, with less overhead.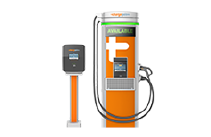 We use cutting-edge hardware technology that's rigorously tested to be safe and reliable. While our stations are rugged and built to withstand the elements, they are also designed to be driver-friendly, offering a premium charging experience.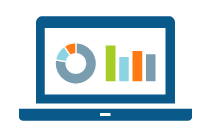 ChargePoint management software lets station owners easily control all aspects of EV charging from a powerful online dashboard. Have multiple office locations? No problem. Scale with ease ad manage EV charging stations remotely.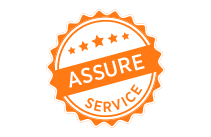 We offer world-class service products and support to meet your needs at every stage of the EV charging experience. From site planning to installation and set-up to ongoing care, when you choose ChargePoint, you are covered.
---
Customers who chose ChargePoint





Find the right solution for you
Talk to an EV charging expert to help you evaluate your EV charging needs and match you with the right solution.