Cold climate EV charging: Annexair helps electrify mobility in Quebec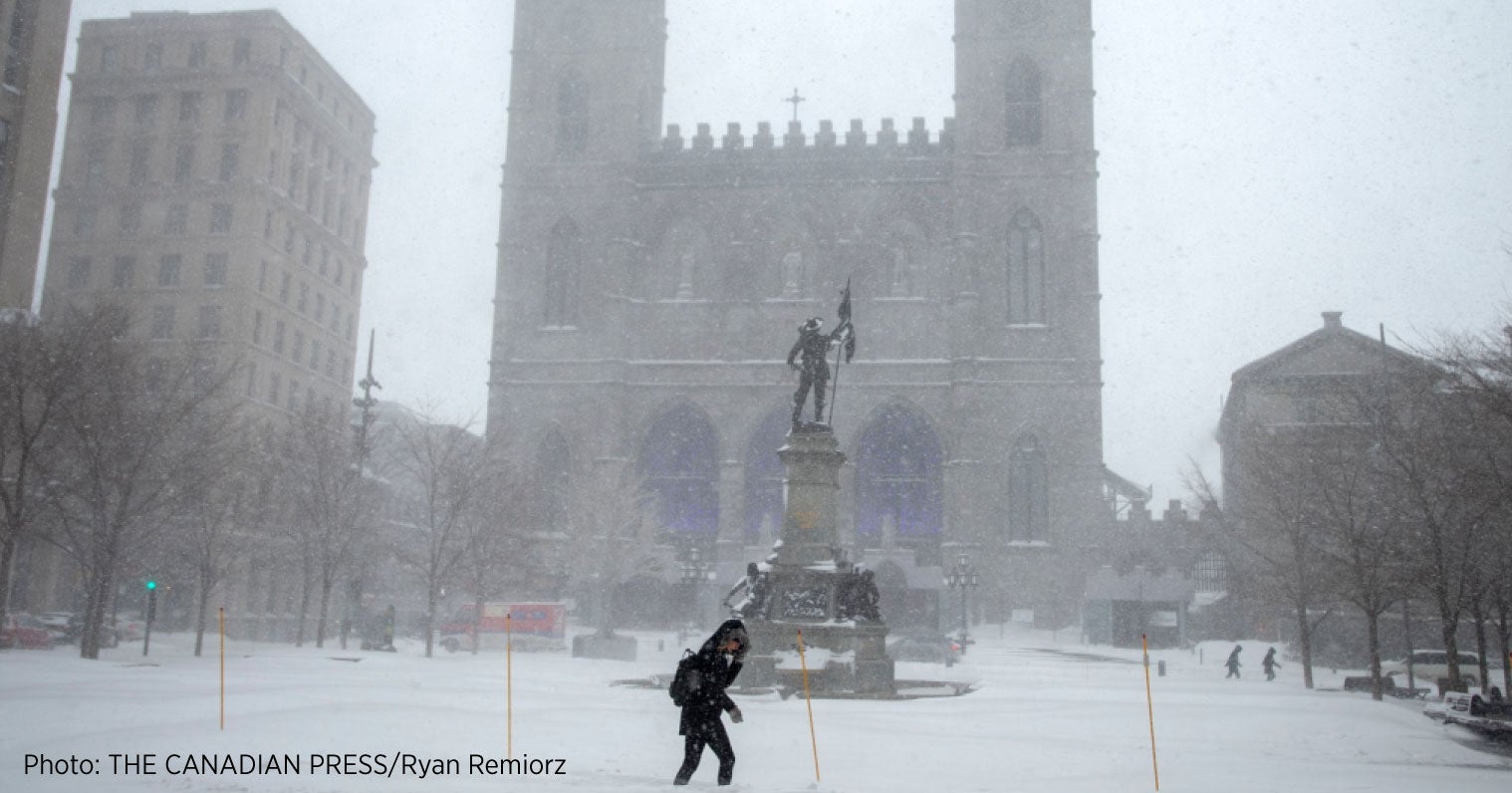 For at least four months out of the year in Drummondville, Quebec, temperatures never rise above freezing. Snow falls steadily for about 48 days with an average yearly accumulation of 240 centimeters (95 inches). While evergreens and historic downtown buildings look picturesque draped in white, getting around can take some planning. Canadians are used to scraping windshields and warming their internal combustion engine (ICE) vehicles before driving in winter, but range anxiety in cold weather has kept electric vehicle (EV) adoption moving at a glacial pace in some parts of the country.
That hasn't stopped Annexair, a Drummondville-based producer of energy-efficient commercial ventilation systems, from encouraging employees to make the switch to EVs. The reality is that cold weather reduces efficiency in all vehicle types. According to FuelEconomy.gov, ICE vehicles typically have a 20% reduction in fuel economy when temperatures dip below 20 degrees Fahrenheit.
Founded in 1998, Annexair was the first company in North America to bring energy-efficiency to commercial and industrial air-handling systems and strives to use sustainable materials in its manufacturing — including air-conditioning unit wall panels made from recycled water bottles (which are not only lighter but also as strong as metal).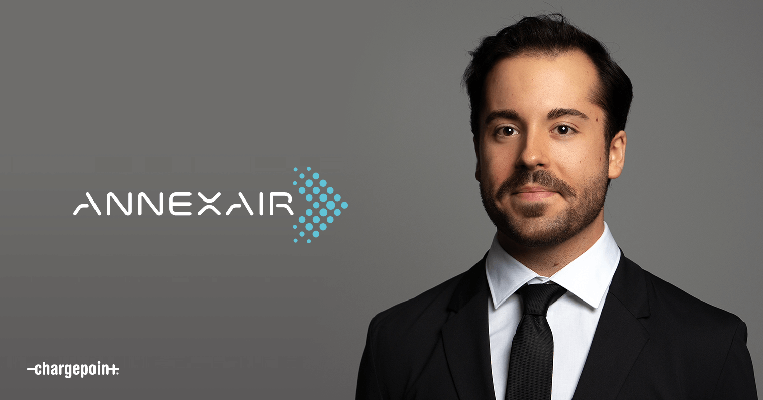 Vincent Lemieux, Annexair's sustainability leader, wouldn't have it any other way. The company is one of the few in the province to participate in the United Nations Global Compact, which is a nonbinding agreement to encourage businesses worldwide to adopt sustainable and socially responsible policies. "Signing the UN Global Compact means you place sustainability at the core of your business values," Lemieux says. "When big decisions are made, we always look for the greener option."
That's why when the company began designing its new headquarters in 2015, EV charging infrastructure was a big part of the conversation.
Why EV charging?
Drummondville is located between Montreal and Quebec City. Because EV adoption has actually begun taking off in these two bigger cities, Lemieux thought it was important to set up the charging infrastructure as their headquarters was being built. While only a few Annexair employees drove EVs at the time, the company installed seven ChargePoint CT4000 charging stations for a total of 14 charging ports in their outdoor parking lot to prepare for the future. Cold weather concerns have not dampened Lemieux's mission. Having the ability to charge at work has helped many employees make the leap to electric vehicles, and today there are at least 10 people driving EVs to work at Annexair. The ChargePoint stations have kept employees charged up, even when the snow around them has been knee deep.

"Having EV charging at our headquarters also fits in with our green mission," Lemieux says. "When we welcome people on-site, they immediately see all the ChargePoint charging spots in our parking lot and it really supports our corporate green image."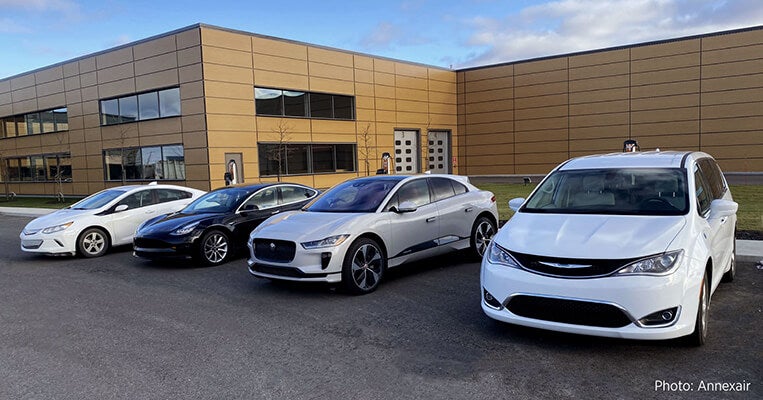 Why ChargePoint?
Annexair was excited to be one of the first companies in the region to install such a large number of chargers at one location and to help drive EV adoption among employees. Lemieux knew ChargePoint was the solution of choice among many large companies, so that influenced the company's decision-making.
Ease of use was a primary concern. According to Lemieux, the ChargePoint dashboard has been especially helpful. He can view real-time, visual data and run reports on energy usage, station status and driver details. In addition, the ChargePoint app has made things easy for drivers.
"The app is really intuitive and the information it provides is quite useful," Lemieux says. "In fact, some of our employees use the ChargePoint app instead of their own car's app."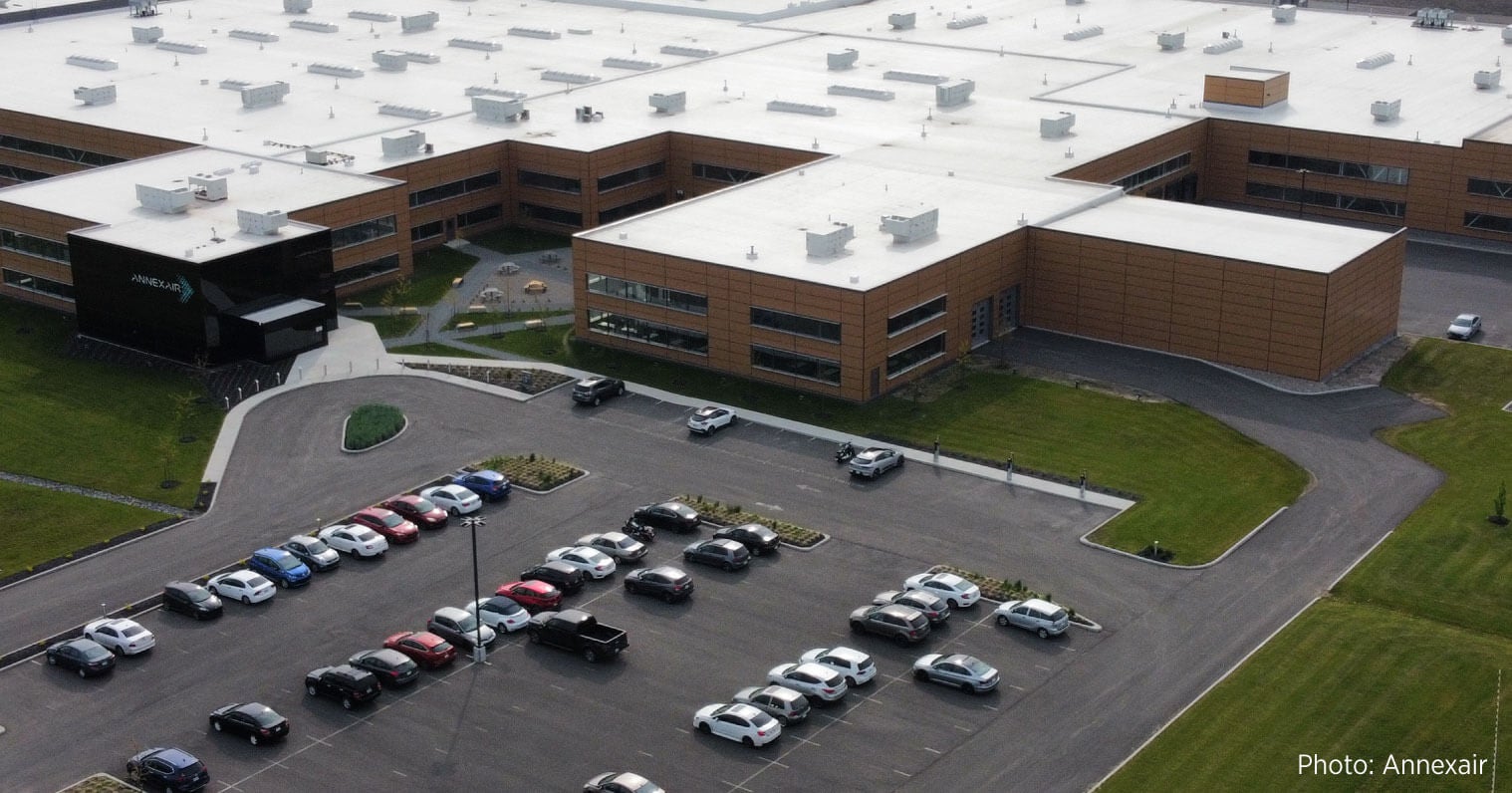 "A company like ChargePoint offers custom design/build services, flexible financing options and ongoing support. All that, plus the ease of use and integration — you really can't go wrong."
Vincent Lemieux
Sustainability Leader, Annexair
As Annexair continues to grow, Lemieux says they plan to add more charging spots to accommodate more EV drivers. They also hope to eventually build out their own corporate electric fleet.
Lemieux recommends that companies interested in adding workplace EV charging consider working with a recognized brand that can provide the support for building out a solution that best meets your needs.
"A company like ChargePoint offers custom design/build services, flexible financing options and ongoing support," he says. "All that, plus the ease of use and integration — you really can't go wrong."
---
At ChargePoint, we believe stories have the power to change the world.
Our customers share their stories because they're passionate about the often-unforeseen ways the electrification of transportation has impacted their organizations. Like many companies around the globe, they've discovered that what's good for the planet can also be good for business.
E-mobility is here to stay. Perhaps it's time to tell your own story. Reach out to us at sales@chargepoint.com and let us know. We'd love to hear it.