Electric Vehicles Drive a Sustainable Future
Transportation is a major source of greenhouse gas emissions worldwide. Reducing greenhouse gas (GHG) emissions from transportation is key to slowing climate change and making sure our planet stays a healthy place to live.
Electric vehicles (EVs) fight climate change by powering transportation with electricity, not fossil fuels. Driving an EV can cut fossil fuel emissions in half, or get rid of them entirely when renewable energy sources are used.
EV Charging Advances Sustainability
ChargePoint operates the world's leading and most open EV charging network, and builds all the technology that supports it. As our network grows, it becomes easier for more people to choose EVs.
This growing global network that's simple to use and manage helps our drivers and customers eliminate tons of harmful GHG emissions. Read on to see why driving electric is good for drivers, the environment and businesses alike.
People Make Sustainable Choices
More and more people are choosing to drive sustainably: EV sales are growing at a rate of more than 50 percent year over year. All of these EV drivers need a place to charge their vehicles.
Having access to EV charging makes it easier for people to kick fossil fuels. The U.S. Department of Energy has found that drivers with access to charging at work are 6X more likely to switch to electric. Extending the EV charging network encourages sustainable choices.
Our Planet Benefits from Reduced Emissions
Driving on electricity reduces or eliminates GHG emissions. The average American can avoid more than 2.5 tons of carbon dioxide emissions per year by driving an EV.
EV driving will continue to get even cleaner as more renewable energy comes onto the grid. Charging stations can run on renewable energy to keep pushing down emissions and electricity costs related to charging.
EVs improve local air quality by centralizing emissions at power plants, and they are more efficient overall than vehicles powered by fossil fuels.
Watch Our Landmark Commitment to EV Charging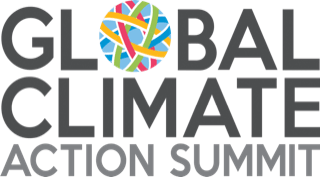 ChargePoint has made a commitment to deploy 2.5 million charging ports by 2025, accelerating the future of electrified transportation and further reducing greenhouse gas emissions worldwide.
"Our commitment to deploy 2.5 million charging spots by 2025 comes as the company embarks on the most significant period of growth in our history and in the midst of a revolution in transportation."
- Pasquale Romano, President and CEO, ChargePoint
---
"EV charging stations embody the people-planet-profit framework for sustainable investing in the truest sense. They are a valuable amenity for our customers, contributing to increased tenant satisfaction and loyalty, and they support the transition away from fossil fuel. We have invested in ChargePoint stations because it makes sense for our business."
Sara Neff
SVP Sustainability, Kilroy Realty
---
Make a Climate Pledge #withChargePoint
Driving electric is a great choice for the planet and your wallet, but there's so much more we can do for sustainability. Will you commit to driving electric, recycling, bringing reusable bags, riding your bike or taking another climate action with us? No matter how small, what matters is doing something.
Share your pledge on social media using #withChargePoint.
#withChargePoint
We're Getting Recognized
We're honored to have been recognized by many distinguished organizations for our contributions toward a more sustainable future. Below are some of the environmental honors we have received.




Do the Right Thing. Be a Green Leader.
Offering EV charging not only helps you achieve your sustainability goals, but also involves your employees and customers in the process.