Attract Residents and Increase Your Property Value by Providing a Premium EV Charging Experience
Attract and retain high value, green-minded residents
Increase average rent and property value
Meet emerging state and city regulations
Improve your green standing and meet sustainability goals such as LEED certification
"The stations always run efficiently and the ChargePoint network dashboard makes it easy to track utilization."
Amy Strand
Property Manager, Greystar
---
Featured Resources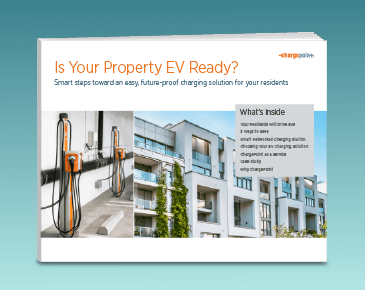 eBook: Is Your Apartment Property EV Ready?
According to a recent AAA survey, 20% of drivers plan to replace their current car with an electric vehicle (EV), which is why EV charging is becoming a must-have amenity for high-density housing properties. In our new eBook, apartment owners and managers will discover how EV charging can differentiate their properties from competitors and attract desirable residents, 59% of whom say they'd pay more to live in a "green or sustainable community."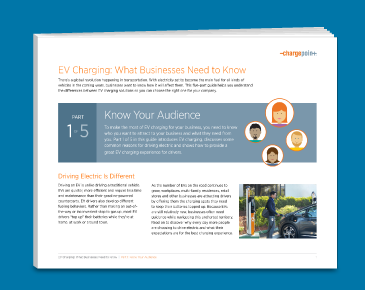 EV Charging: What Businesses Need to Know
With electricity fast becoming the preferred transportation fuel worldwide, many businesses are unsure about how they can take advantage of the coming EV revolution. In this 5 part guide, we break down the different types of EV chargers on the market, help you choose the right solutionsto achieve your business goals and where to find extra money to fund your EV charging investment.
---
ChargePoint Makes It Easy to Offer EV Charging for Assigned or Shared Parking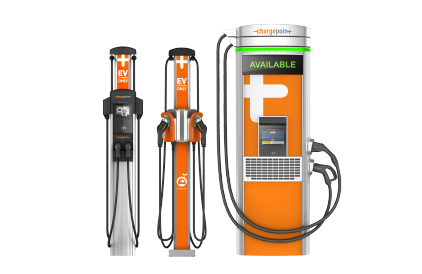 ChargePoint charging stations use cutting-edge hardware that's rigorously tested for safety, efficiency and reliability.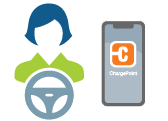 Let EV drivers charge in their assigned parking spot, while you enjoy automated billing for energy costs and proactive station monitoring.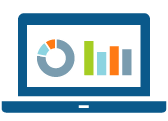 ChargePoint management software delivers everything station owners need to easily manage EV charging through a simple online dashboard.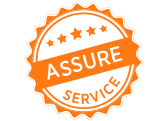 ChargePoint offers world-class service products and support to meet your needs. From site planning to installation and set up to ongoing care, when you choose ChargePoint, you're covered.
---
Customers Who Chose ChargePoint




Find the Right Solution for You
Talk to an EV charging expert to help you evaluate your EV charging needs and match you with the right solution.