ChargePoint Ushers In Electric Fleet Future with Acquisition of Fleet and Energy Management Innovator
World's Leading EV Charging Company Paves the Way for the Proliferation of Fleets with Acquisition of Kisensum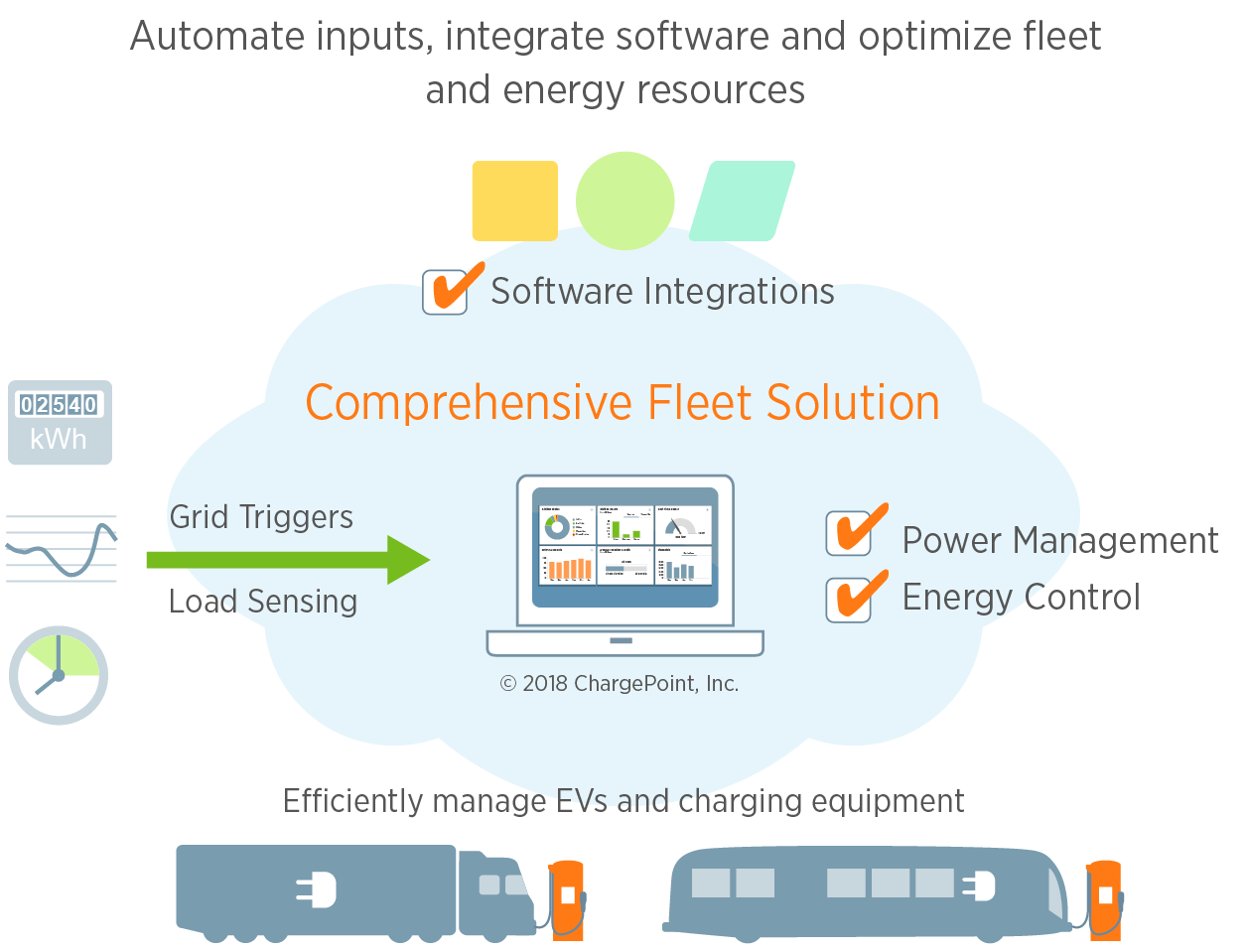 Campbell, Calif. (USA) – June 28, 2018 – ChargePoint, the world's leading and most open electric vehicle (EV) charging network, continues to build on its category leadership by significantly investing in the future of mobility with the acquisition of Kisensum, a leader in fleet energy solutions. The acquisition comes as ChargePoint embarks on its most aggressive period of growth in its 10-year history, deepening its portfolio as the market transitions to fleets and electrification.
An estimated 37 million EVs will travel 384 billion miles per year by 2025, increasing to more than 520 million EVs traveling 12.1 trillion miles per year by 20401. It's estimated that by 2040, 55 percent of new car sales and 33 percent of the global car fleet will be electric2. The fleetification and electrification of mobility are motivating governments, utilities and businesses alike to prepare for the changing face of transportation.  
"More than a decade ago ChargePoint's founders had the foresight to anticipate the electrification of passenger vehicles. With the same pioneering spirit, ChargePoint is increasing its investment to support the fleetification of everything," said Simon Lonsdale, Chief Strategy Officer, ChargePoint, Inc. "The Kisensum team has built the most versatile fleet and energy management software platform in the industry, with a collection of customers that represent some of the most forward-thinking companies preparing for the electrification of transportation. Bringing Kisensum into the ChargePoint team broadens our portfolio and enables our team to offer solutions for a wide array of challenges facing fleet operators as they prepare for the future of mobility."
As EVs gain traction, fleet managers require a fully integrated and reliable solution designed for the unique needs of an electric fleet. The ChargePoint fleet energy solution, incorporating Kisensum cloud services, will be the first fully integrated offering that gives fleet managers a single integration point for energy and charger management, connecting with their existing vehicle telematics and fleet scheduling platforms.  With this unmatched level of integration, fleet managers can control and optimize grid services, local renewables generation, and energy storage. Predictive capabilities enable forecasting of future use, reducing cost and increasing efficiency. This reliable and robust solution provides levels of control, insight and information unparalleled in the industry. Available globally, the solution can help managers around the world manage any OCPP-compliant stations, in any country where ChargePoint operates.
The entire Kisensum team will join ChargePoint, maintaining Kisensum's current offices in Oakland, Calif. The team will continue to focus on developing and deploying the fleet energy solution, providing consultation services and support for existing customers and pilot projects.
For more information about ChargePoint fleet energy solutions, visit https://www.chargepoint.com/products/fleet-and-energy-management/.
About ChargePoint
ChargePoint is the leading electric vehicle (EV) charging network in the world, with charging solutions in every category EV drivers charge, at home, work, around town and on the road. With more than 51,000 independently owned public and semi-public charging spots and thousands of customers (businesses, cities, agencies and service providers), ChargePoint is the only charging technology company on the market that designs, develops and manufactures hardware and software solutions across every use case. Leading EV hardware makers and other partners rely on the ChargePoint network to make charging station details available in mobile apps, online and in navigation systems for popular EVs. ChargePoint drivers have completed more than 39 million charging sessions, saving upwards of 39 million gallons of gasoline and driving more than 939 million gas-free miles. For more information, visit www.chargepoint.com or contact the North American press office at media@chargepoint.com.
Notes
(1): From "EV Infrastructure: Tesla's Footprint Maps a $2.7Tr Industry Problem" (Morgan Stanley, 2017)
(2): From "Electric Vehicle Outlook 2018" (Bloomberg New Energy Finance, 2017)