Your Quick Guide to EV Charging
Getting Started with Your Electric Car
Considering going electric? Just got an electric car? We're here to help. Charging any electric car with ChargePoint is easy. We have more than 109,800 places to charge, everywhere you want to go, plus an app that makes it easy to find them all. Why drive electric? It's more economical, environmentally friendly and lets you access the latest vehicle technology. If you don't have an electric vehicle (EV) yet, check out our EV Showroom to find one that fits your needs. To learn more about charging any EV, check out introductory resources below.
---
An Intro to EV Charging
AC charging (sometimes called "Level 2") is your best choice for everyday charging, adding about 25 miles of Range Per Hour (RPH). It's a great choice anytime you'll be parked for a few hours. You can easily find places to charge in the ChargePoint app. See how to get started charging and use the app:
---
Charging Your Electric Car at Home
Most EV charging happens at home or work. The convenience of charging at home makes driving electric easier than ever. ChargePoint Home Flex is a home EV charger that powers up any EV as much as 9X faster than a wall outlet. When you charge at home you have the charge you need to get where you're going, and enjoy your EV even more.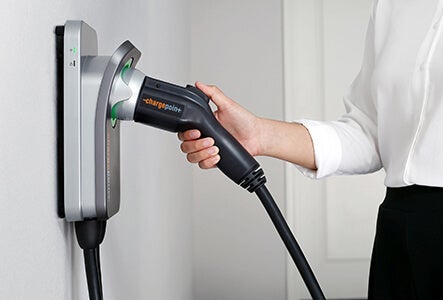 ---
When Should I Use DC Fast?
DC fast charging can add range to your car faster. Using ChargePoint DC fast charging stations is as easy as using our public AC stations. All you have to do use your ChargePoint account to activate the station, plug-in your vehicle and charge. Fast charging doesn't replace AC charging, but it's a great option for when you are short on time or traveling long distances. Find out how and when to use fast charging: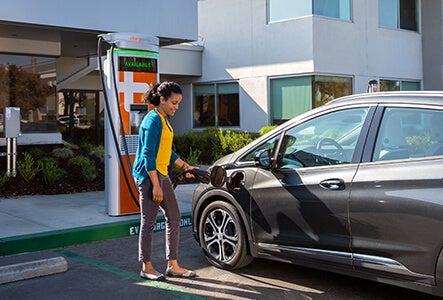 ---