Electrify your retail fueling to grow revenue
Deploy a complete charging platform for fully managed and profitable EV charging.
Leverage industry-leading software, flexible hardware and powerful partnerships for an all-in-one solution.
Brand your premium charging experience to expand your loyalty program and increase in-store sales.
Get expert, end-to-end support to maximize revenue and scale with demand.
"ChargePoint is there to answer in a way that is understandable. This is a new world and so their expertise is invaluable."
Russell Biven
Digital marketing director, Hackney Brands, The Local Market
---
Ready to electrify your fueling?
What could EV charging mean for your business?
Electric vehicles (EVs) are expected to exceed 50% of all vehicle sales by 2030 and 85% by 2040, according to BloombergNEF. EV drivers count on fast charging at convenient locations to go on long trips, and some drivers look to fast charging as their primary way to fuel. Retail locations already aim to provide guests what they need, when they need it. See how to meet your guests where they are by offering DC fast charging to meet their needs and drive your revenue.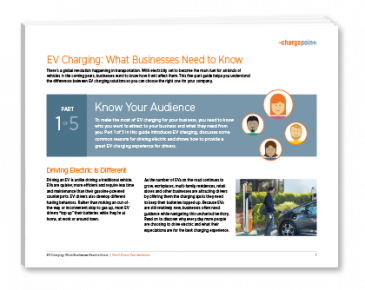 What Businesses Need to Know
In this guide, we explore the different types of EV drivers and what you need to know to attract them to your business. We cover the differences between Level 1, Level 2 and DC fast charging and explain why faster charging offers advantages—to a point.  Lastly, we discuss why standalone stations don't cut it and show where to find incentives to fund your EV charging investment.
Is DC Fast Right for You?
E-mobility is no longer an "if," it's a "when." According to an AAA survey, 1 in 5 U.S. drivers say they'll replace their current car with an electric one. Businesses that offer EV charging will have a competitive advantage, but faster isn't always better. Avoid common pitfalls and learn how to select the charging solution that's right for your business.
---
---
Get the right solutions for your mixed-fueling environment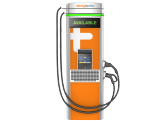 The ChargePoint Express 250 provides up to 125 kW of fast charging for EV drivers on the go. Integrated with our superior software and services, it's one of the fastest solutions available, built with quality and longevity in mind.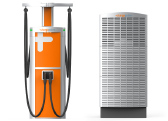 For a faster charge and greater scalability, check out ChargePoint Express Plus, a platform that can grow by power or capacity to take your EV charging program to the next level.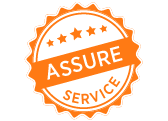 Check out our service offerings to help ensure your stations are ready to go when your customers need them.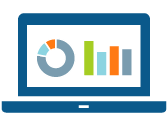 ChargePoint management software helps you and your drivers stay connected, find charges and drive revenue.
---
Companies who choose ChargePoint



Ready to join the charge?
Get a site evaluation and consultation with our experts.