Customer Stories
Customer Spotlight

PSTA leads the way in sustainable transportation
Pinellas Suncoast Transit Authority (PSTA) in Pinellas County, Florida, serves sunny St. Petersburg, Clearwater and beyond with 36 local routes, two trolley and two express routes. The agency aims to be a leader in sustainable transit, and it has set a bold goal of going 100% electric, using electric buses to provide a clean, safe, comfortable ride to passengers who depend on the agency for life-sustaining trips to work, doctor's appointments, the grocery store and beyond.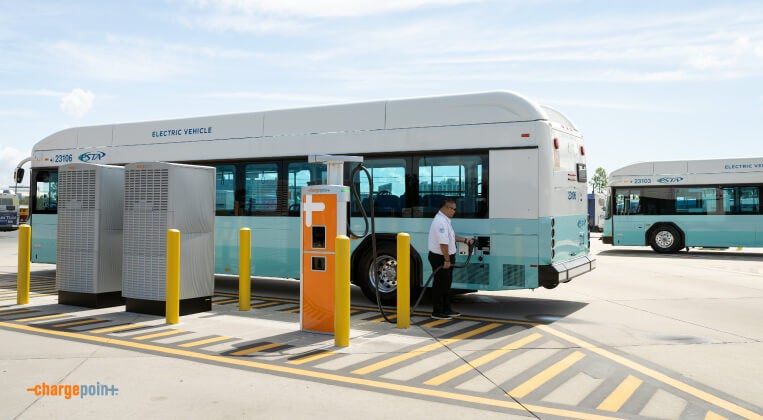 Click a logo to see how EV charging works for that organization:
Ready to Put Our Expertise to Work?