Breakthrough in Greece: Protergia Charge joins has·to·be gmbh's client portfolio
be.ENERGISED to be implemented as backend software for Greece's first nationwide EV Charging assault.

Historical release from the former has.to.be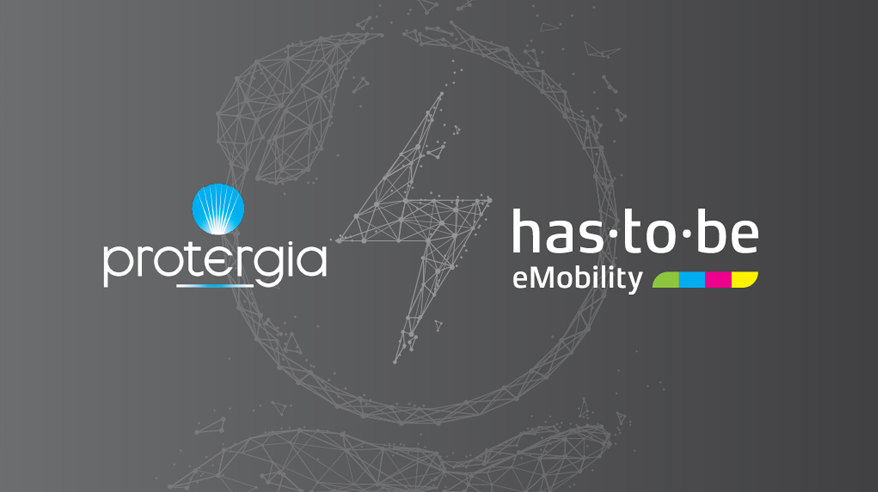 Radstadt, 07th of December 2021. Protergia the Electricity & Natural Gas Business Unit of MYTILINEOS, the largest independent electricity producer company in Greece has ambitious plans to roll out EV Charging nationwide under the Protergia Charge brand. It's a mammoth project but the timing is right: the Greek government has just recently announced that 2030 will be the end of the road for new internal combustion engine (ICE) vehicles. And a nationwide charging infrastructure is essential for eMobility to roll out successfully in Greece: there are currently just 518 publicly accessible charge points in the country, of which 38 are the fast-charging variety. Protergia Charge will be the charging infrastructure operator and thus the Mediterranean country's first true EV Charging provider. For this undertaking, they've chosen has·to·be's be.ENERGISED software to handle smooth operation and billing, as well as for their mobility app and roaming services.
Greece wants to become the fast-growing country in Europe when it comes to EV Charging. The planned ban on ICE vehicles is part of a new environmental law that lays down 'emissions limits' as well as specific decarbonization obligations for sectors including property, transport and energy production. By the year 2030, the country wants to have reduced emissions by 55%. Altogether, by the end of 2021, around 5500 new eCars, 12,500 eMotorcycles/eBikes as well as 3500 new taxis and 6000 commercial vehicles with electric or hybrid power (BEV or PHEV) will be in circulation on Greek roads.
Market entry loaded with potential
"Protergia is important for our market penetration in Europe, particularly because it's an opportunity to develop the Greek infrastructure from the ground up in collaboration with its biggest energy provider," comments has·to·be gmbh CEO Martin Klässner. "To ensure the transport revolution is genuinely climate-positive, the renewable energy sector needs serious expansion. Protergia is already taking a 360-degree approach here, and I hope that our work with them in Greece will be a springboard to get eMobility up and running across Southern Europe."
Panayotis Kanellopoulos, Deputy General Manager Power & Gas Business Unit stated:
"Protergia pioneers in the future of energy, through innovative solutions in electric mobility, that focus on the needs of all consumers. As we are strongly committed to sustainable development, we are excited to partner with has·to·be in the field of e-mobility as Greece and Europe adopt ambitious goals to tackle climate change."
Full range of EV Charging products comes into play
The flexible be.ENERGISED software Protergia has selected ensures optimized charging infrastructure operations as well as billing. It's compatible with all available hardware models and allows for limitless scaling. Inbound Roaming via the COMMUNITY, which makes charge points accessible to the public and advertises them via the has·to·be gmbh network, will also be used in this rollout. And with Outbound Roaming via the eMSP.OPERATION service, Protergia will ensure its clients have access to 90% of Europe's public charging stations, via what is currently the continent's largest charging network with over 250,000 charge points. All this with just one charging card and no need for individual roaming contracts or time-consuming billing processes with individual charging station operators – and a constantly growing network of charge points across Europe a given. Finally, the app for Protergia's EV Charging service will be based on the be.ENERGISED software.
Protergia – MYTILINEOS' Power & Gas Business Unit:
MYTILINEOS, through Protergia, operates in Electricity and Natural gas supply, offering state-of-the-art and reliable services, electricity, and gas combined products with more than 300,000 benefits across the country. The sophisticated way Protergia offers its products shows the future of energy and opens up a new path with new possibilities for thousands of homes and businesses. MYTILINEOS S.A. is a leading Greek industry active in Metallurgy, Power & Gas, Renewables & Storage and Sustainable Engineering Solutions. Established in Greece in 1990, the company is listed on the Athens Exchange, has a consolidated turnover of €1.9 billion and employs directly or indirectly more than 3,850 people in Greece and abroad.
About ChargePoint
Since 2013, has·to·be has been dedicated to the advancement of e-mobility in Europe. In 2021, we became part of ChargePoint, a leading EV charging network in both Europe and North America. By combining forces, we are able to bring our best-in-class be.ENERGISED software platform — which provides everything companies require to enjoy success in the field of e-mobility: from the scalable operation of charging infrastructure to the end-to-end management of mobility solutions — to more businesses and more fleets around the world. We're proud of our success so far and, with electricity set to become the dominant transport fuel within the decade, we're just getting started.
ChargePoint is creating a new fueling network to move people and goods on electricity. Since 2007, ChargePoint has been committed to making it easy for businesses and drivers to go electric with one of the largest EV charging networks and a comprehensive portfolio of charging solutions. The ChargePoint cloud subscription platform and software-defined charging hardware are designed to include options for every charging scenario from home and multifamily to workplace, parking, hospitality, retail and transport fleets of all types. Today, one ChargePoint account provides access to hundreds of thousands of places to charge in North America and Europe. To date, more than 110 million charging sessions have been delivered, with drivers plugging into the ChargePoint network every second or less. For more information, visit the ChargePoint pressroom, the ChargePoint Investor Relations site, or contact the ChargePoint North American, European press offices or Investor Relations.