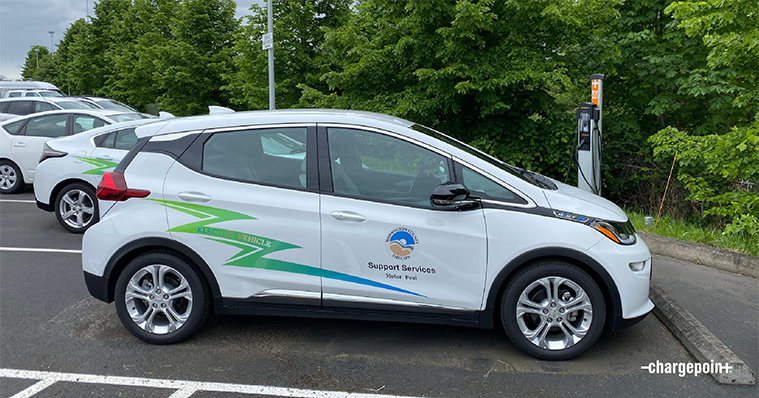 The electric revolution has begun. BloombergNEF predicts that electric vehicle (EV) sales will increase from 3 million in 2020 to over 14 million in 2025 — that's a 352% increase in just five years. Policy requirements are also driving federal fleets to transition to EVs quickly, helping accelerate EV sales as well. To accommodate more EV drivers on the roads and prepare for a future where e-mobility is the norm, the time is now for cities, nonprofit organizations, public educational institutions and other municipal entities to implement accessible EV charging infrastructure. Aggressive carbon reduction goals make the need to electrify municipal fleets and offer public charging even more urgent.
Where to start?
If you're tasked with setting up public EV charging infrastructure or transitioning your municipal fleets to electric, it's important to zoom out and consider a few things from a big picture view before you start to actually plug in vehicles.
We've identified five key questions to consider as you take the first steps on your electrification journey.
1. Why do you need to electrify?
Whether you work for a city, a school district or elsewhere in the public sector, it's important to identify your broad goals upfront. It could be to meet mandated greenhouse gas (GHG) emissions reductions. Maybe you need to address the increasing numbers of EV drivers on campus or in your community. Knowing the top reasons for electrification will help frame all the other parameters in your electrification project.
2. What is your strategy for reaching your broad goals?
To get started, identify the specific objectives you'll work toward along your electrification journey. For public charging, for example, you might decide to install one dual-port Level 2 AC charger for every 10,000 residents. If you are addressing workplace needs, perhaps your strategy will be to offer one charger for every 100 employees. Maybe you need your municipal fleets to be all electric by a certain date, with incremental goals every five years.
Be sure to also consider what metrics you'll use to track progress. Create a plan that can be modified as your needs evolve and you learn new best practices. Also, having a clear review process in place from the beginning will help keep your project moving forward.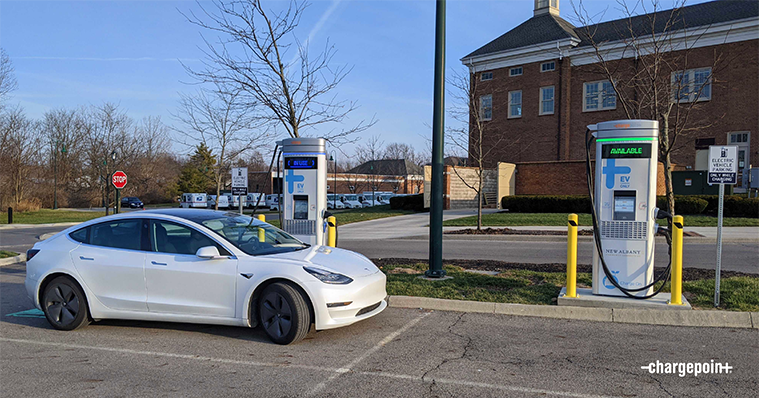 3. Where exactly will you install EV charging infrastructure?
Depending on your goals and objectives, you may be considering infrastructure for publicly accessible EV charging, employee charging, fleet depot charging — or even all three.
Providing equitable access to public EV charging is a key requirement for many cities. Consider mapping existing charging spots to determine where the gaps are. Think about where your community members typically shop, work and run errands. Making EV charging convenient for residents will go a long way toward encouraging the transition to electric mobility.
If you're going to offer workplace charging to municipal employees, consider locating stations where the public can use them outside of work hours. If you're electrifying your police department fleet, you'll need adequate electrical capacity in your depot to keep vehicles running around the clock.
4. Who will use the chargers?
Knowing your user group and their charging habits will help steer you toward the appropriate EV charging solution. Level 2 AC chargers are great for employees who park and charge while they're at work. Certain city fleets, however, may need to charge up quickly and get back on the road, so a DC fast charging solution will be more efficient. Shoppers and diners have different charging needs from people traveling along interstate highways. Think of every use case and consider how long drivers will be parked and what type of vehicle they will be driving.
5. How will you execute and manage your EV charging program?
Implementing EV charging infrastructure across public, workplace and fleet depot parking sites can be an intricate process. It's important to think through electrical capacity needs, project timelines and financing. Consider not only what your needs are today, but what you think you'll need in the future as your EV charging program expands. It's much more cost-effective to get adequate infrastructure in place at the beginning than to find out you need to add more down the road. Also know that grants and incentives can go a long way in helping reduce upfront costs. Be sure to understand what funding is available in your region for your specific types of project.
Getting your electrical infrastructure and charging hardware in place is only the first step. You'll also need tools to help you manage your EV charging program and resources to help keep everything running smoothly. Having a solution that can integrate with existing fleet management software and other critical systems is crucial, since your transition to electric is likely to roll out in stages.
Networked charging solutions offer the ability to set pricing for public charging, control who has access to chargers when and share power among charging stations to help keep fueling costs down. A flexible, interoperable solution will keep legacy systems running while you make the transition to electric and give you integrated dashboards to track energy usage, greenhouse gas emissions and other metrics.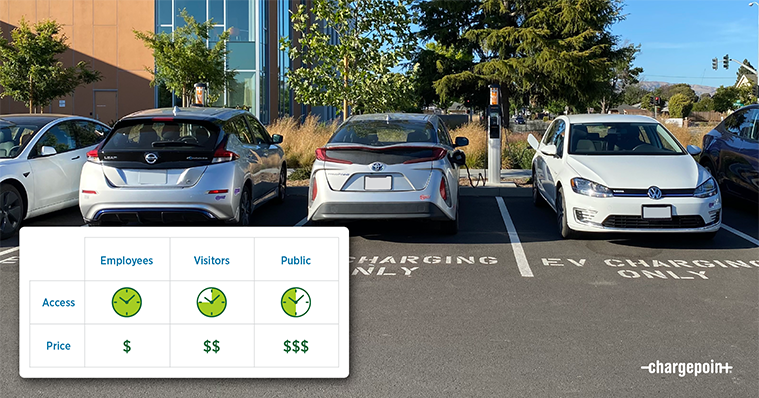 Find the right partners
For the public sector, purchasing capital equipment such as an EV charging solution usually means having to go through a tedious bidding process to choose between multiple vendors. Sourcewell removes this complexity by providing cooperative contracting purchasing solutions.
Recognized by Sourcewell as a vendor that meets the highest quality standards, ChargePoint offers a comprehensive EV charging solution to meet your public sector electrification needs, from design to deployment, with local partners and contractors available to offer on-site consulting.
Want to learn more about ChargePoint software, hardware and services for the public sector? Watch our on-demand webinar to hear how the City of Ann Arbor and the County of San Diego worked with ChargePoint and Sourcewell on their electrification projects to transition fleets and install public charging infrastructure.