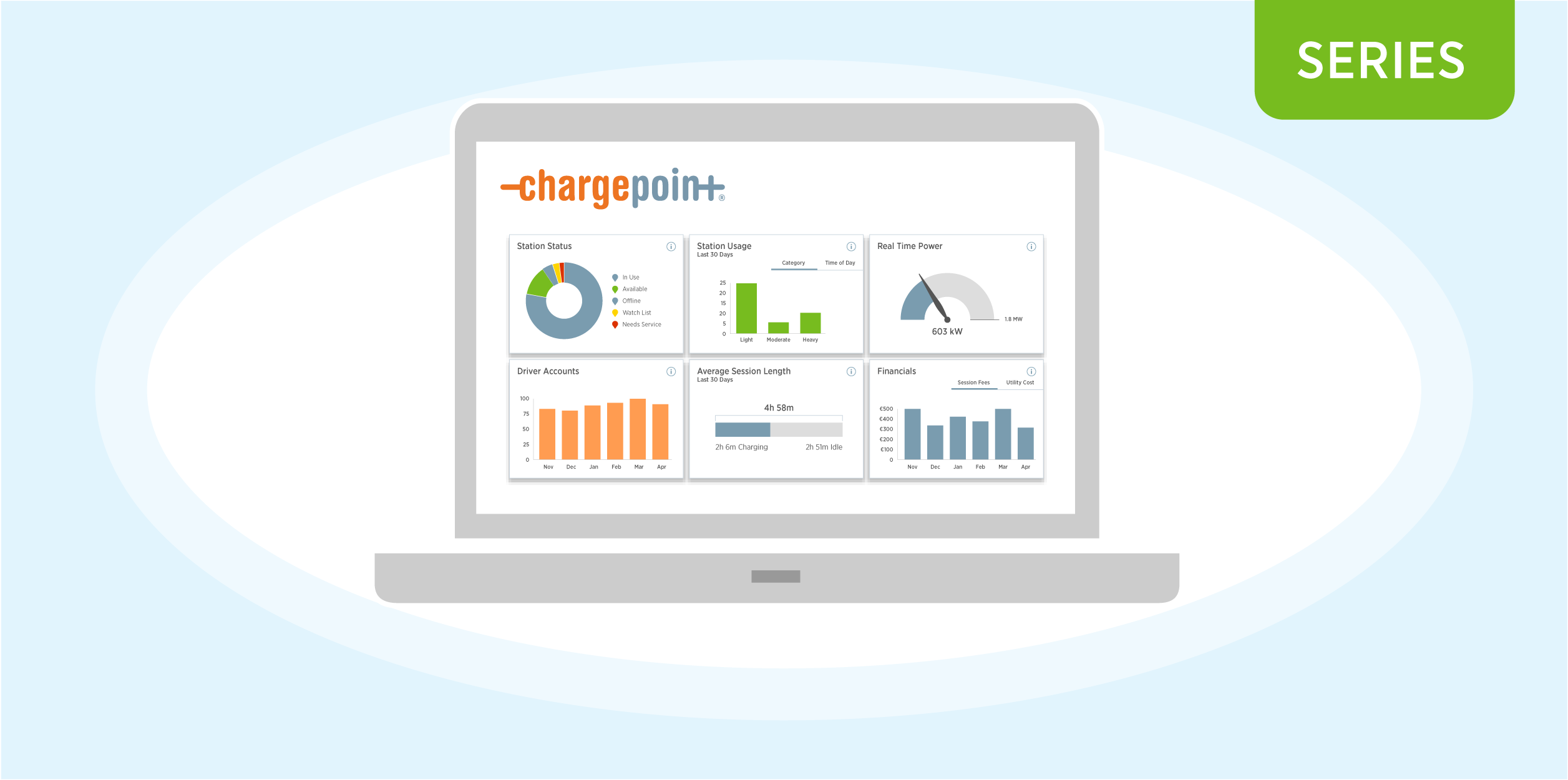 Networked or "smart" charging solutions are connected to a network so they can offer advanced features and get updates remotely. The benefits of networked charging make it far and away a better choice than non-networked charging for businesses and EV drivers alike. Here are seven key benefits of networked charging solutions that help all types of businesses make charging work for them.
Save Time with All the Info You Need in One Place
Get the info and tools you need to succeed with charging at your fingertips in a simple online dashboard. From energy costs to greenhouse gas emissions avoided, it's all right in front of you—no need for manual compiling or calculating.
Stay Up to Date with Automatic Upgrades
Networked charging solutions constantly update with new features so your investment keeps getting better and retains its value over the long term.
Attract Drivers with Real-Time Station Status
Networked charging solutions let EV drivers see real-time info, such as if stations are available to use. This makes it easy for drivers to find your stations and patronize your business.
Keep Your Stations Yours with Secure Access
Limit access to charging to a select group of employees, customers or others – all they need is their phone or ChargePoint card. In addition, change your access policies at different times of day and make adjustments whenever you need to, easily.
Promote EV Etiquette Among Drivers
Help EV drivers get along with each other by setting fees that discourage people from staying parked at a station long after they're done charging (preventing others from getting a charge).
Grow Your Program with Valuable Data
Use built-in reporting and analytics on EV charging usage, energy costs and environmental savings to manage, plan and invest in your EV charging program more effectively.
Stay Ready for New Technologies with Future-Proofing
Break the cycle of built-in obsolescence and repurchasing for non-networked stations by investing in networked stations that keep getting better over the long term.
Contact us for help installing networked charging at your business.