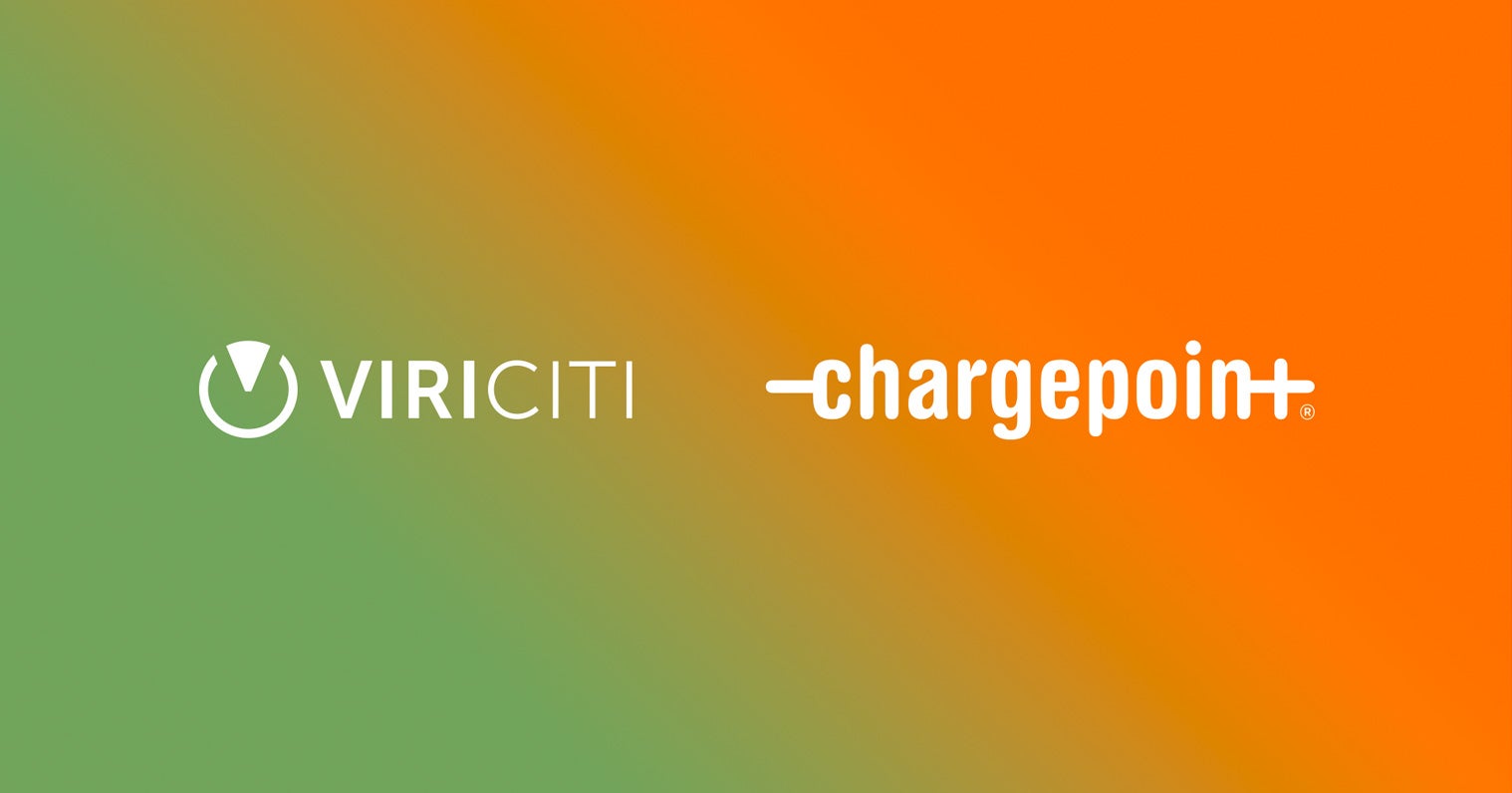 ChargePoint has been working to move all people and goods on electricity since 2007, and I've been a happy ChargePointer since 2011 — hard to believe it's been over 10 years. My official title may not imply my roots, but I started my career in engineering and I'll always be an engineer at heart. Anyone on my team will tell you I don't hesitate to get involved in the details of how our products work, and I care about making sure that we set a clear product vision and work to achieve it.
As I mentioned when we recently announced our agreement to acquire has·to·be, a provider of e-mobility software in Europe, companies can grow by expanding the geographies they access and/or the product offerings they sell. We are excited about the opportunity to work with has·to·be following the close of that transaction to extend our reach in Europe, a market that is growing quickly as more people and companies choose e-mobility.
Now, I'm pleased to announce that we're continuing to execute on our fleet growth strategy with the acquisition of ViriCiti, an eBus and commercial vehicle management provider with capabilities that are complementary to our own. We have already developed a comprehensive fleet solution portfolio and notable customer base, but adding functionality, talented people and leading customers will further accelerate fleet electrification and our participation in that exciting segment.
Founded in 2012 with a focus on electric buses and trucks, ViriCiti is already providing solutions to approximately 150 fleet operators and OEMs worldwide, including Arriva, Berliner Verkehrsbetriebe, Chicago Transit Authority, GILLIG, Keolis, King County Metro, Metropolitan Transit Authority (New York), PicNic, San Francisco Municipal Transportation Authority and Toronto Transit Commission. This impressive list of brands is setting the pace for other organizations when it comes to electrification. We're excited to welcome them to ChargePoint and help them continue transitioning to an all-electric future.
ViriCiti's vehicle management capabilities can enable our fleet portfolio to deliver more comprehensive functionality to eBus and commercial fleet operators. Today's fleets have a wide variety of business systems already in place and integrating charging solutions seamlessly is essential to successful electrification. Fleets need to know what's going on at the vehicle level and connect that to charging. This addition brings ChargePoint closer to the vehicle side of fleet operations. By combining both solutions, we can help fleets manage key factors, including vehicle battery health, physical chargers, vehicle telematics, vehicle maintenance and vehicle operations data. We'll be able to provide vehicle services or connect with existing partners — whatever works best for the customer. No matter how we get data into our systems, we'll use it to keep fleet vehicles charged up and on schedule, with efficiency.
In addition to great technology, ViriCiti's talented team has deep knowledge of what fleets need, and they'll help us continue building out solutions. We are all in on fleet electrification, and this acquisition marks another step in advancing our comprehensive fleet portfolio. I can't wait to dive in and make the ViriCiti team, their customers and technology part of the ChargePoint family.