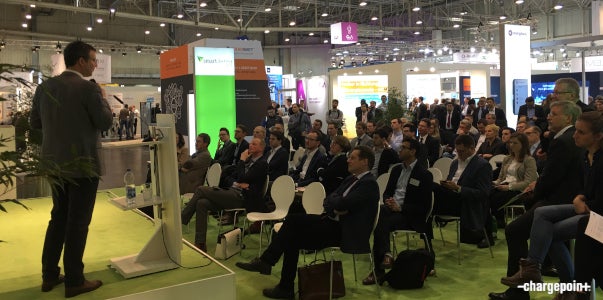 The EV market is heating up internationally: EV sales in Europe grew an impressive 47% in the first quarter of 2018 compared with the first quarter of 2017. By 2040, 54% of new car sales and 33% of the global car fleet will be electric. To meet that demand, ChargePoint is busy building out the charging infrastructure for global electrification with growing teams in North America and Europe, two of the world's largest EV markets.
Building the new fueling network is a big job, but it's also a career-changing opportunity. I may be biased because I live and work here, but I think Europe is a particularly exciting place to build the future of mobility. A "perfect storm" of forces is coming together here to accelerate e-mobility in this market: progressive governments are encouraging electrification through strong policies such as gas car bans, driver demand for EVs is growing fast (thanks in part to environmental awareness) and European automakers are releasing new EV models, such as the Jaguar I-PACE, the new Audi E-Tron, Mercedes EQ and Porsche Mission E, all coming out in the next two years. Utilities in Europe have also been early embracers of EVs. All of these factors make Europe the perfect place to build the future of electric mobility—which is why we're hiring for many roles here.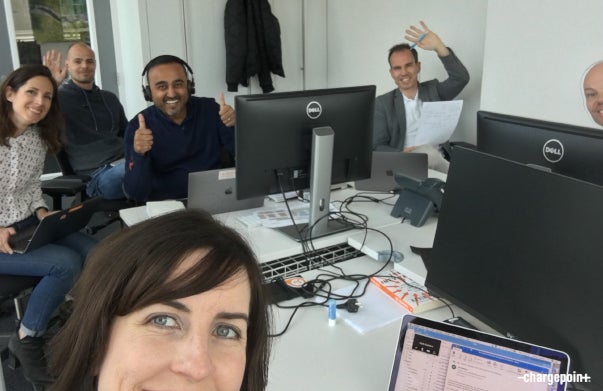 Because building out EV charging infrastructure requires working with many different groups, from governments to utilities, ChargePoint Europe has built a strong team of experts from a variety of industries: automotive, oil and gas, public policy, renewable energy, consumer electronics, utilities, cloud services and more. Our diverse experience prepares us to collaborate with the many stakeholders involved in the shift to e-mobility. My own background in mobility and renewable energy helps me see the many promising opportunities for engaging drivers and customers here in Europe, but I'm always impressed by the fresh perspectives other team members provide and excited to bring in more bright people.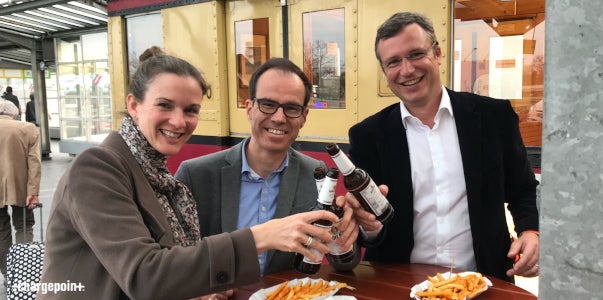 Our European team is headquartered in the Netherlands, with teams and people spread across several countries, including Germany, the UK, France, Belgium, Ireland and Switzerland. We've grown nearly 70 percent in the last 6 months and continue to expand, making this a great time to join and shape a world-changing team in its early stages. To help accelerate our growth, we've established an internship program that gives rising stars an opportunity to experience an industry in the making and give voice to the younger generation's unique view on mobility. Many experienced ChargePointers have also come over from our U.S. offices to share their industry expertise on visits or temporary or permanent assignments, adding to the diversity of perspectives here and giving our team an international flavor.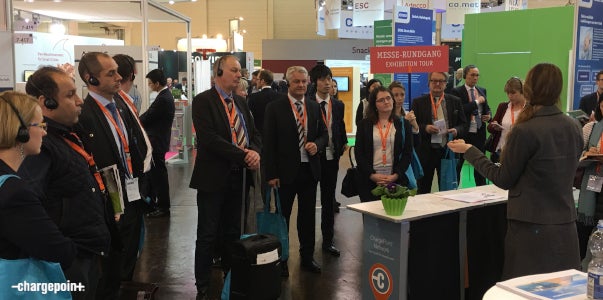 At ChargePoint, our mission is to make it easy for everyone to choose electric mobility. That mission is consistent across Europe, North America and everywhere else around the globe. We're giving drivers an intuitive charging experience, empowering businesses to benefit from the shift to e-mobility and engaging stakeholders like energy companies, governments and automakers in encouraging electrification throughout Europe and the world. Of course, we also want to have fun as we make our mark on the industry. Whether we're building our team, speaking at the U.S. Embassy in Berlin, sharing the benefits of electrification for oil companies and gas station operators or utilities, demonstrating the value of ChargePoint products to automakers in person or celebrating King's Day (a major Dutch holiday) with colleagues, we're committed to making electrification work for everyone.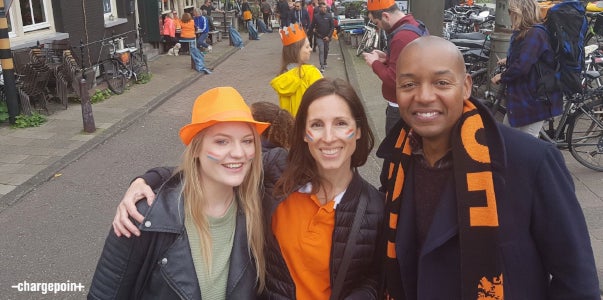 Our belief in ChargePoint's mission makes work fun. Want to be part of the team? We have opportunities in the Netherlands, United Kingdom, Germany and France. See what fits: