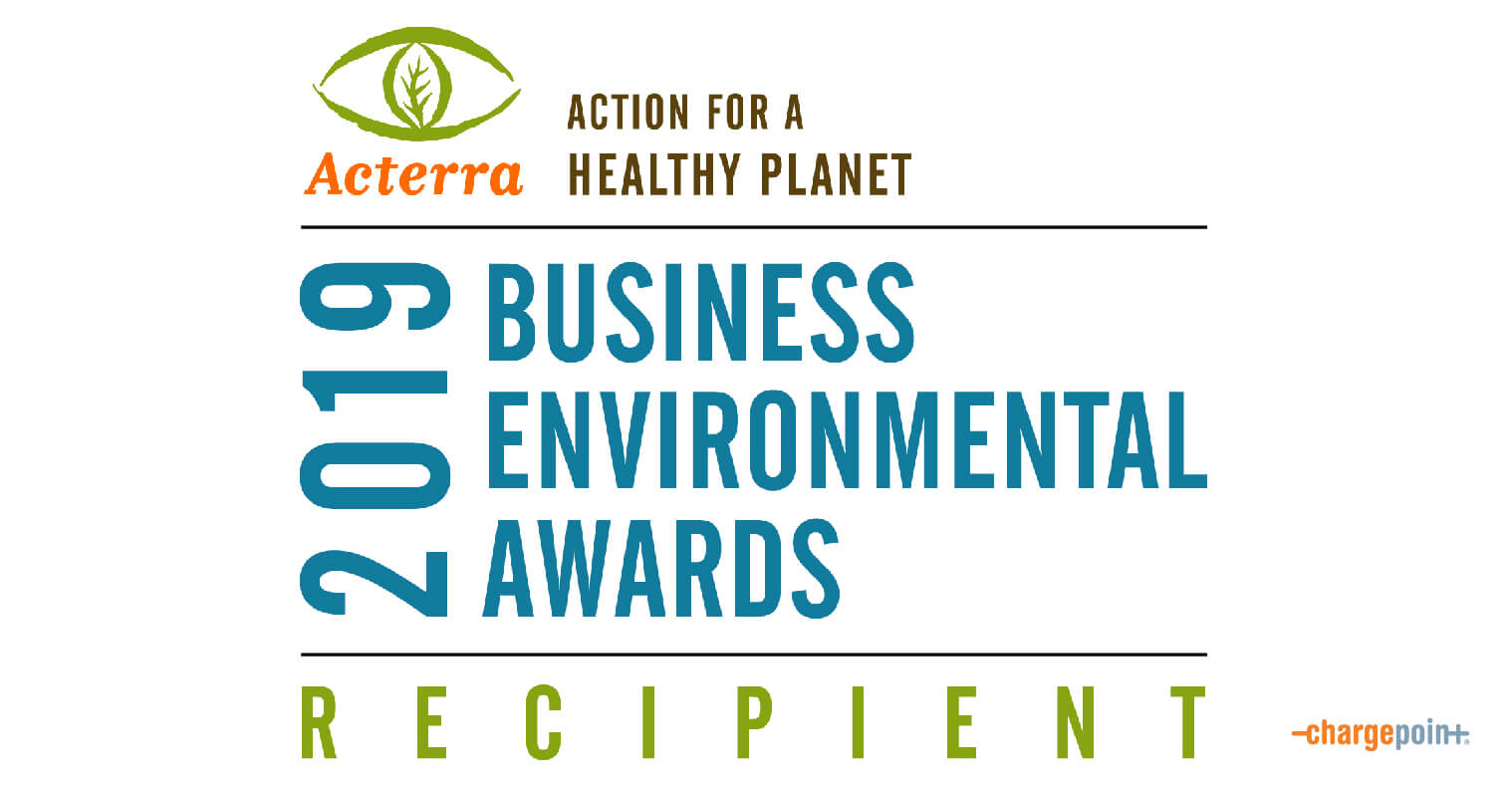 Driving electric is on track to become the dominant method of transportation for many reasons: EVs are efficient and fun to drive, they save time by eliminating the need to stop at a gas station or make service visits (goodbye, oil changes) and they help reduce greenhouse gas (GHG) emissions. Plus, policies worldwide are encouraging EV adoption.
During Earth Month, we're celebrating the positive impact ChargePoint and our drivers, customers and partners have on the environment. Every two seconds, someone plugs into the ChargePoint network to charge. Each choice to plug in represents a choice to move around using electrons instead of fossil fuels, cutting emissions and helping us all breathe easier. It's our aim to make that choice to plug in and make a difference as easy as possible by supporting cutting-edge EV charging products, services and policies, plus a great charging experience.
We must be doing something right: ChargePoint recently won an Acterra Business Environmental Award in the Environmental Innovation category for our comprehensive network of easy-to-use EV charging solutions. Acterra Awards honor Bay Area companies that are making meaningful contributions to support the environment. We're thrilled to receive this honor and proud to work alongside other leading organizations to bring about positive change.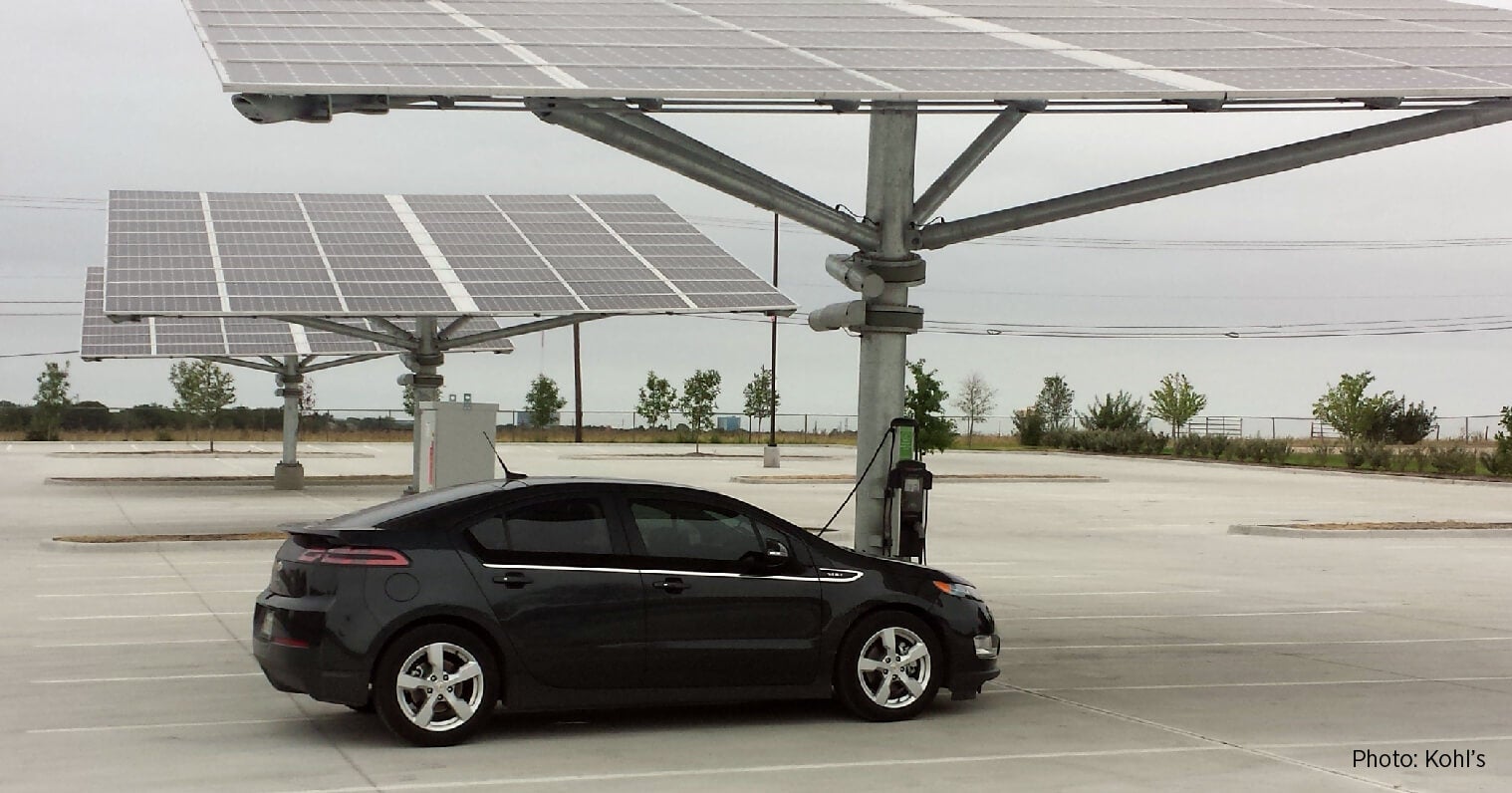 We know EVs are much more eco-friendly than their gas or diesel counterparts, but exactly how much cleaner are they? Transportation accounts for over a quarter of GHG emissions in the U.S., and driving electric can cut an individual driver's GHG emissions in half (or more, depending on how energy is produced). In 2018 alone, ChargePoint drivers avoided GHG emissions equivalent to planting 1.8 million tree seedlings (and growing them for 10 years), or recycling 4.8 million bags of waste. Put another way, our ChargePoint network avoided emissions equivalent to the carbon taken in by 129,000 acres of U.S. forests. That's almost the size of Zion National Park! 
Our drivers truly have an astounding impact. Not only that, because ChargePoint solutions are networked, the organizations that provide charging to their employees, residents and customers can see how they are making a difference in real time, using the ChargePoint dashboard. As we work toward delivering 2.5 million places to charge, it's inspiring to see how all of our efforts really add up.
As we celebrate the EV drivers who use ChargePoint stations and the businesses that own them for helping make the Earth a cleaner place, we also encourage all of you to join us in supporting sustainable practices by making a commitment to help the environment during Earth Month. You can make a difference by driving electric (or doing so more often), committing to recycling, bringing reusable bags to the store, riding your bike to work or taking another climate action. Together, we can bring about meaningful change, one sustainable commitment at a time.
Share your commitment with us on social media using the hashtag #withChargePoint for a chance to win some ChargePoint gear and show everyone that you're making a difference.