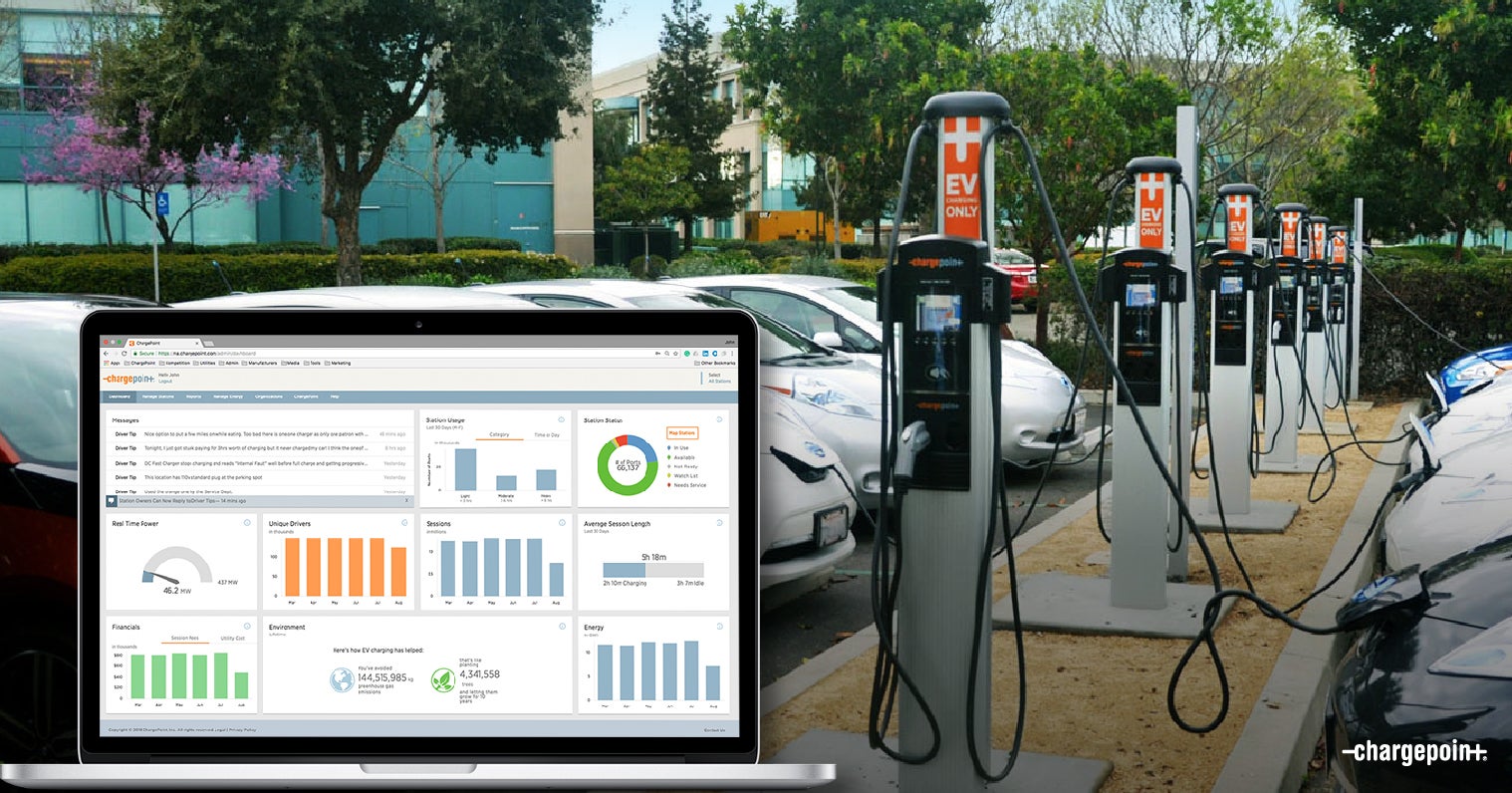 When other companies were pushing standalone electric vehicle (EV) charging stations, ChargePoint was hard at work building an integrated fueling network of smart, future-proof EV charging solutions. More than a decade later, we're the global leader when it comes to moving people and goods around on electric power. In fact, we've been innovating since day one so that, today, we are proud to lay claim to the best hardware, software and services in the business. Now, we're pioneering a new way for you to offer EV charging to your employees, customers and residents. ChargePoint as a Service (CPaaS) is a new subscription model that empowers more organizations to be a part of the fueling network of the future. CPaaS democratizes EV charging by bringing all of the benefits of the "as a Service" pricing model to businesses interested in providing comprehensive EV charging solutions without purchasing them outright.
Bringing EV Charging to Everyone
Software as a Service (SaaS) is a well-established and proven business model, but it wasn't always that way. When I started my career in tech over two decades ago, security concerns, performance issues and a perceived lack of control meant many organizations clung to in-house ("on-prem") software even as it degraded into obsolescence. In the meantime, SaaS solutions were quietly becoming superior in every way. Factor in lower overall costs thanks to subscription pricing, ongoing support and regular updates via the cloud and it's hard to believe the business world ever survived without SaaS.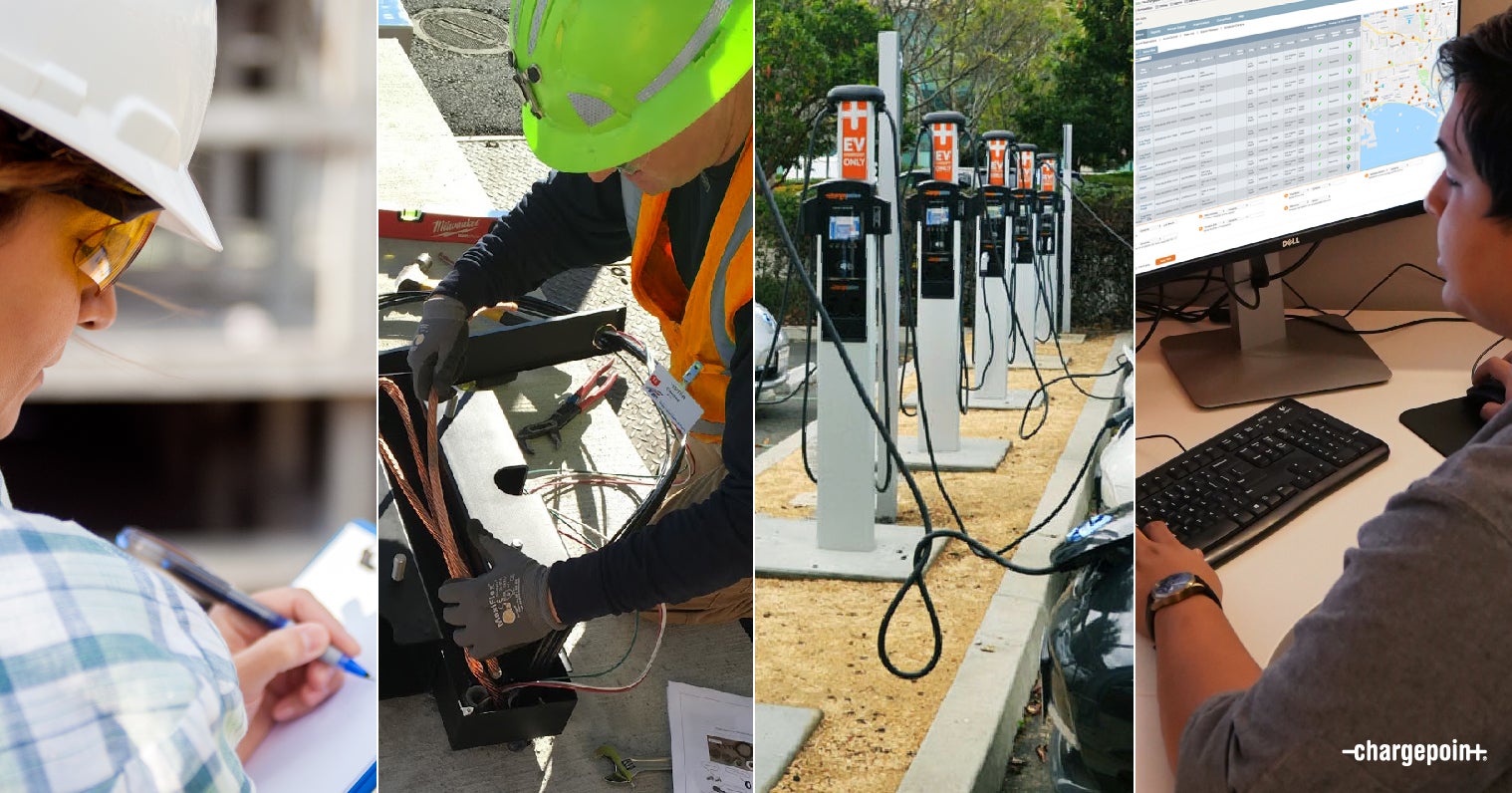 Industry-leading Solutions You Can Afford
One big advantage of CPaaS is that it significantly reduces the cost of entry for our customers. Because we retain physical ownership of the charging stations, you only pay a monthly subscription price for the features you need today. Our 1, 3 and 5-year plans always give you the option of adding services as demand for EV charging grows. Installation, professional guidance and configuration are included in the price, so you can hit the ground running and the stations are always proactively monitored. We'll even help get you started with site planning.
Predictability You Can Rely On
With CPaaS, you get all of the benefits of SaaS as well as the highest quality, most dependable EVSE hardware in the industry. Instead of investing capital expenses for charging infrastructure, you can use your annual operating expenses instead. One of our first CPaaS customers, Robinson Park President Eric Starns puts it this way, "We were interested in installing EV charging at our properties but weren't interested in getting into the EV charging business, so having ChargePoint manage our charging services is a benefit for us. ChargePoint ensures our charging portfolio is performing its best and takes one more thing off our plate and allows us to budget the cost annually so we know there will never be surprises." Because you don't have to invest a lot of money up front, you can focus on other areas of your business instead.
"Having ChargePoint manage our charging services is a benefit for us and it takes one more thing off our plate. CPaaS allows us to budget the cost annually so we know there will never be any surprises." –  Eric Starns, President, Robinson Park
We're thrilled to introduce CPaaS, a straightforward subscription model that enables more organizations to deploy the industry's most comprehensive suite of smart EV charging solutions available, as the transportation landscape rapidly transitions to electric. With CPaaS you get exactly the e-mobility solutions that fit your business needs today, with room to grow in the future. Plus, you'll save time and money with minimal overhead and predictable operational expenses. The "as a Service" model is a proven winner and we believe it's a game changer for EV charging. Like other innovations you rely on every day, I predict one day soon you'll wonder how you ever lived without it.