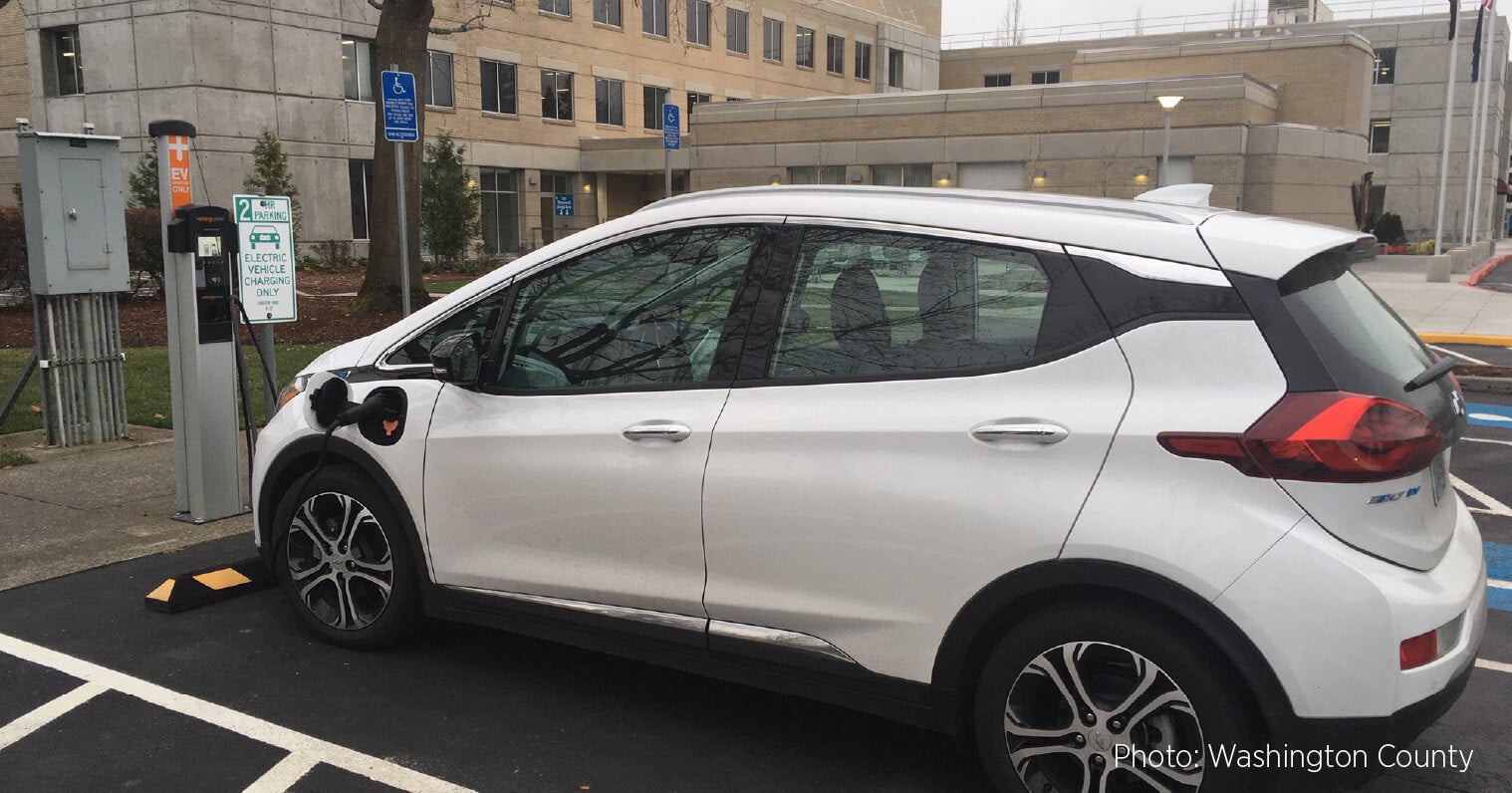 ChargePoint is building the new fueling network one parking lot and one depot at a time, and we're maniacally focused on making it easy for anyone to participate. Even before you come on board as a ChargePoint customer, our team is hard at work helping you learn how to take advantage of federal and local incentives, making the transition to electric as easy and affordable as possible. We also have agreements in place with government agencies like Sourcewell that can help simplify your purchasing process as well as save you money.
The ChargePoint team worked to help Washington County, Oregon, take advantage of their Sourcewell membership to do just that. Mark Epling, supervising electrician for the facilities and parks services, shares his experience working with Sourcewell and ChargePoint.
| | |
| --- | --- |
| Organization and Location | Washington County, Oregon |
| Size | 601,592 residents |
| Industry | Cities and Towns |
| Website | co.washington.or.us |
| Solution | 3 ChargePoint Level 2 AC charging stations with access control, pricing policies, sustainability and financial reporting; used for both public and fleet charging |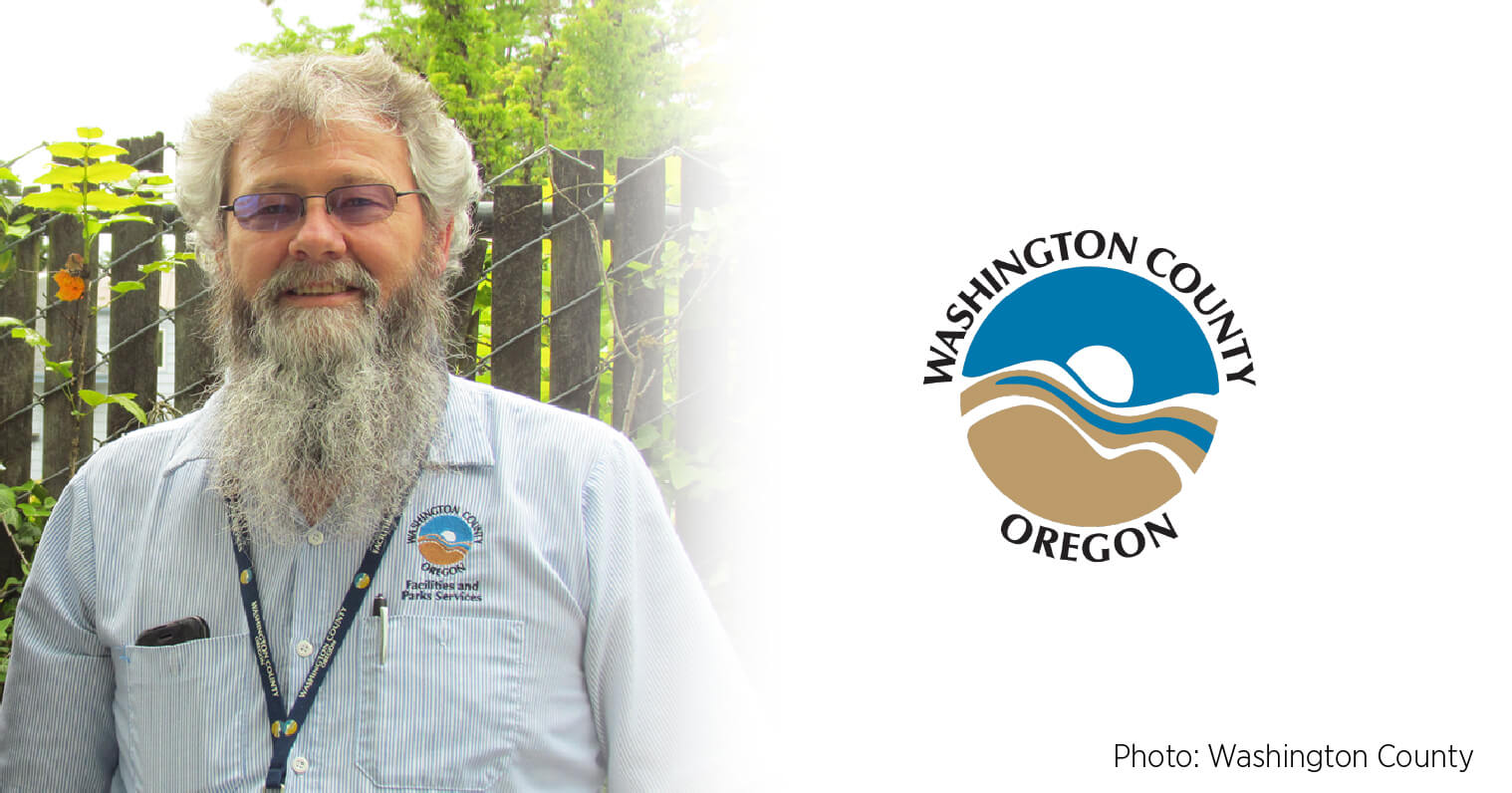 Give us a glimpse of a typical day in your life.
I probably get close to 100 emails a day. On top of that, I oversee the maintenance and repair of 33 county-owned buildings (over 1.4 million square feet) and 16 leased buildings (over 84,000 square feet), grounds, parks and associated hardscape. When an EV charging station goes down, my team and I are responsible for getting it back up and running (with support from ChargePoint, of course). We aim to provide sustainable, quality services that are cost-effective and responsive to customer needs.
What drove the decision to install ChargePoint solutions?
Washington County wanted to replace our older, non-networked Blink stations and Liberty HYDRA-R–controlled stations that were purchased as part of a grant a few years back. Both systems had limited data acquisition and controls that weren't very user-friendly. Since the stations weren't connected to a network, we were limited in how we could use them. Given the growing needs of our county, we looked to ChargePoint networked solutions to better support our public and fleet charging needs.
How are you currently using EV charging, and why is a smart solution important?
We have a few stations that are open to the public, located near the County Circuit courthouse, and a few stations that are dedicated to our electric fleet vehicles. We wanted a networked solution because it gives us the ability to get the reporting, which is so important to our fleet operator. Also, we like the ability to control who can access charging.
Describe the procurement process.
We didn't have the luxury of time to go through a standard RFP process, which could drag on for months. When our ChargePoint rep let us know that we could leverage our Sourcewell membership, it was a relief to say the least. The process was pretty straightforward, especially since the Sourcewell contract includes a discount on the hardware and premium warranty, ChargePoint Assure. It was very easy and hassle-free. If I could do it again, I would.
"I would leverage Sourcewell relationship again in the future to procure ChargePoint stations because it made the process pretty easy and straightforward."
–Mark Epling, Electrical Supervisor, Washington County, Oregon
What's been your experience in the first few months as a ChargePoint customer?
I really like the ChargePoint Assure program because I don't need to worry if a station has an issue. ChargePoint is proactively monitoring everything for me and alerting me to any issues. Knowing that I don't have to worry about figuring out how to manage and maintain the stations is great. It frees up my time to take care of other things.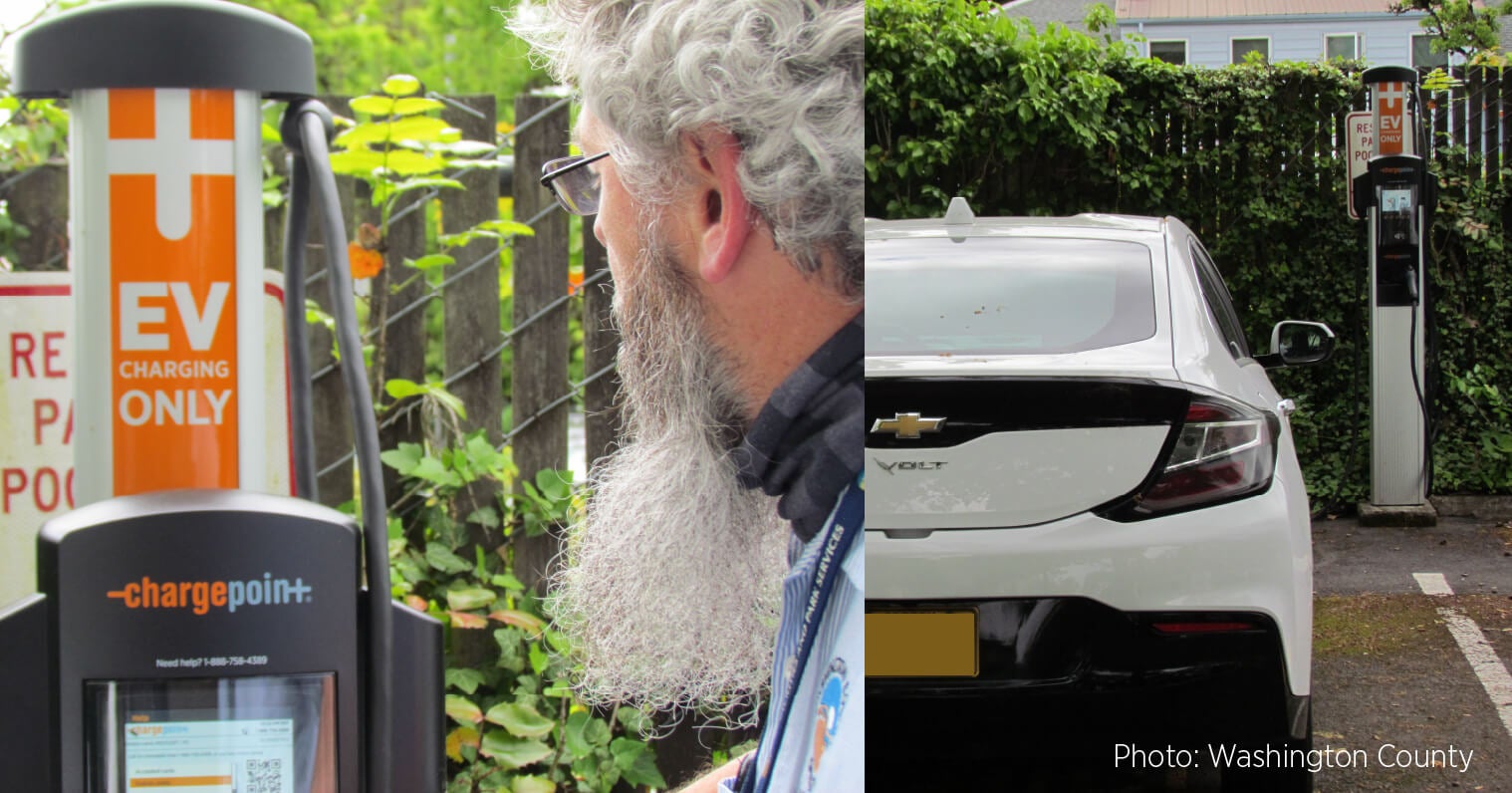 "I like the station interface, especially when I can just hit the help button".
–Mark Epling, Electrical Supervisor, Washington County, Oregon
What does the future have in store for Washington County?
We know we need more charging. We are ready to put in 12 more stations at one of our largest and most-used parking lots downtown Hillsboro. In addition, we plan to install more charging stations at a nearby mass transit parking garage.
Interested in learning more about how to use your Sourcewell membership to help accelerate the process of electrifying your motor pool? Check out this 30-minute webinar.
Get in touch to start the Sourcewell purchasing process, or click here for more info about Sourcewell contracts on ChargePoint solutions.