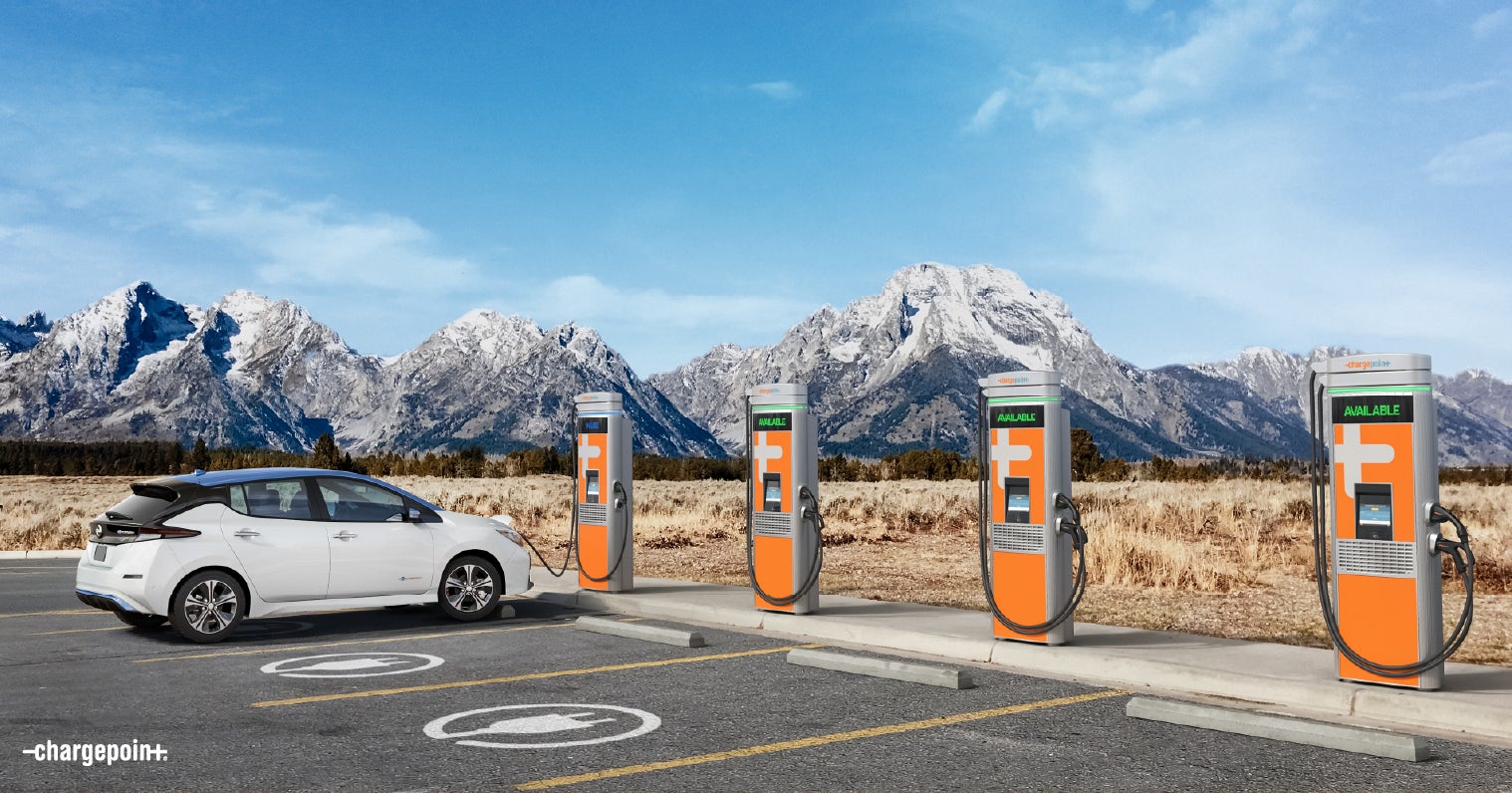 Despite the economic impacts of COVID-19, ChargePoint continues to see a promising electric transportation future ahead of us. With more people working from home, we are seeing more residential and multifamily charging than ever. We are also witnessing increased investments in fleet and delivery vehicle electrification and even greater opportunities to partner with businesses, fueling centers, utilities and government to bring drivers more charging options.
ChargePoint believes that investments in charging infrastructure and efforts to reduce barriers to charging must be included in economic stimulus policy being considered by cities, states, provinces and national governments. Transportation electrification will create and support local jobs, reduce vehicle operation and maintenance costs and improve air quality, with lasting impacts that go beyond this pandemic. Along with the core priority of supporting people in need at this difficult time, we advocate for pursuing the following goals in stimulus packages.
1. Continue on climate action targets and transportation electrification goals.
Now is not the time to roll back our commitments to climate action, including clean fuels programs, zero emission vehicle (ZEV) mandates, public agency fleet electrification and other transportation electrification goals. Governments should continue these efforts and work with stakeholders to identify new barriers to meeting them. These programs not only help reduce our greenhouse gas emissions, but also support air quality, public health and a growing job market.
2. Greenlight grant programs that already have dedicated sources of funding.
Governments will need to make tough budget decisions during recovery from this pandemic. Some currently available funding already is, or could be, dedicated to EV and EV charging grant programs through settlement or other legal terms that cannot be reallocated to other programs, including Volkswagen settlement funding in the U.S. and Canada. Policymakers should expedite timelines to design and launch grant programs using budgetary-neutral sources to fill funding gaps.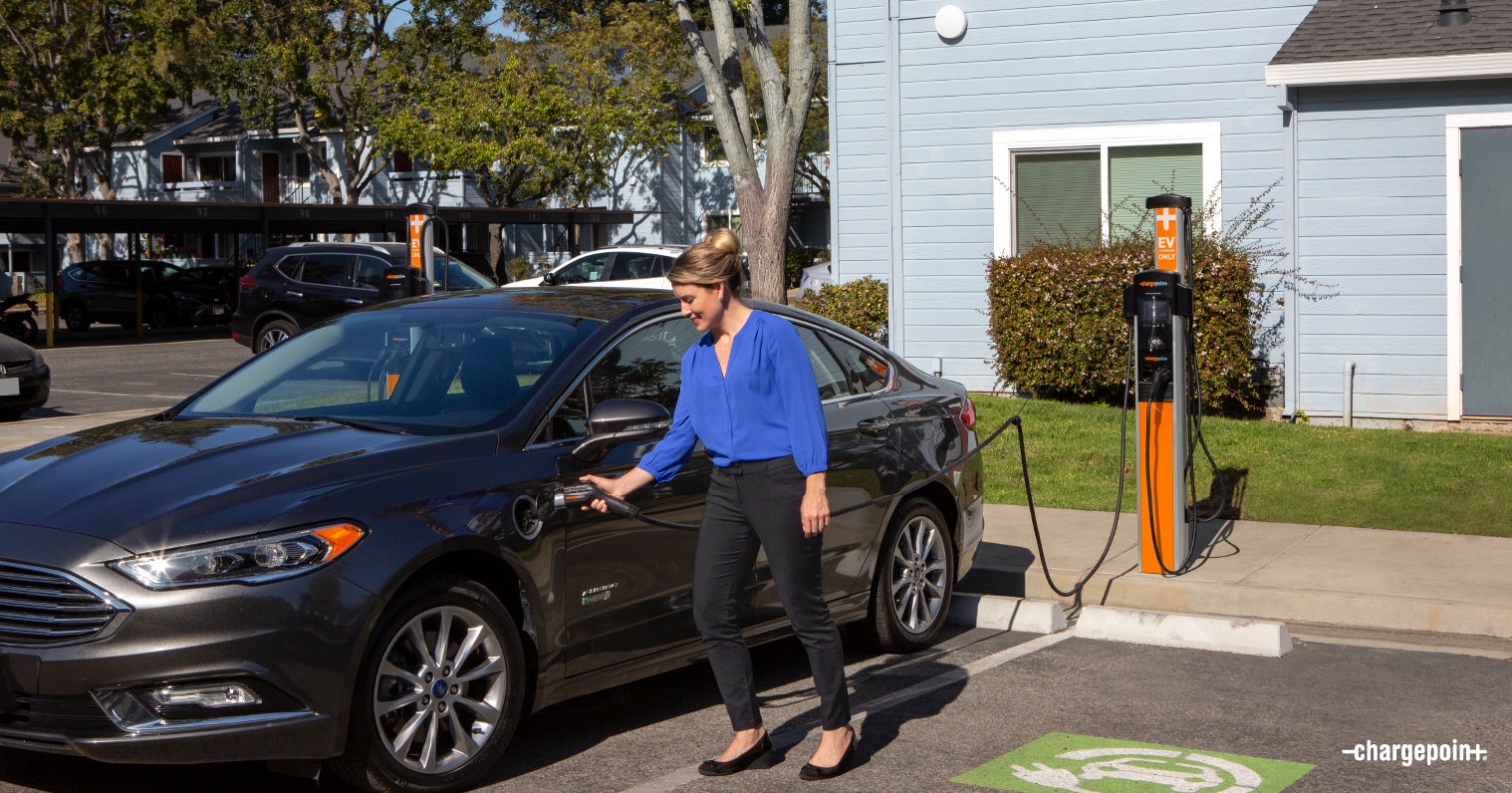 3. Move forward with regulatory approvals on utility programs.
There is nearly $1 billion in ratepayer-funded utility EV charging programs awaiting final approval from state Public Utility Commissions in the U.S. If approved, these utility programs will accelerate the deployment of networked charging stations by providing incentives for businesses, public agencies, fleet operators and transit authorities to install and operate the charging equipment of their choice. ChargePoint has been actively working with utilities across North America to identify partnership opportunities and scale these programs to complement public programs, leverage private capital and benefit all ratepayers. We urge Commissioners and Commission staff to approve pending programs and continue to receive new applications during this recovery period.
Recovery efforts are a unique opportunity to more closely align climate commitments with economic development goals.
4. Encourage utilities to proceed with interconnections in a timely manner.
Some charging station installations feature project components that cannot be completed without approval from local electric distribution utilities. Delays in utility approval for energizing charging station sites add project costs. In areas where construction of fueling infrastructure has been defined as an essential business, it is critical that utilities continue to complete application approvals, and site walks as needed following social distancing guidelines.
5. Provide relief for high demand charges.
While people are driving less during stay at home orders, there is less congestion at public charging stations. This is exacerbating an existing issue, causing site hosts and station operators to experience high costs from demand charges under some electricity rates that have not been designed to support high-powered charging, even as fewer people are charging. Even with current utilization, unpredictable or sporadic high-powered charging events can increase energy costs exponentially in most utility rate structures. This can be detrimental to a business's bottom line, especially if their core business is currently in an economic downturn. Demand charges can account for as much as 65% of electricity costs for a single 150kW DC fast charger. Policymakers should consider immediate relief for public fast charging sites, especially for small businesses such as local gas stations and truck stops, while also working with stakeholders and utilities to pursue a more sustainable long-term solution.
One possible policy solution could be to include operation and maintenance costs as eligible expenses in grant programs, including those supported by the Volkswagen Settlement Environmental Mitigation Trust (Appendix D).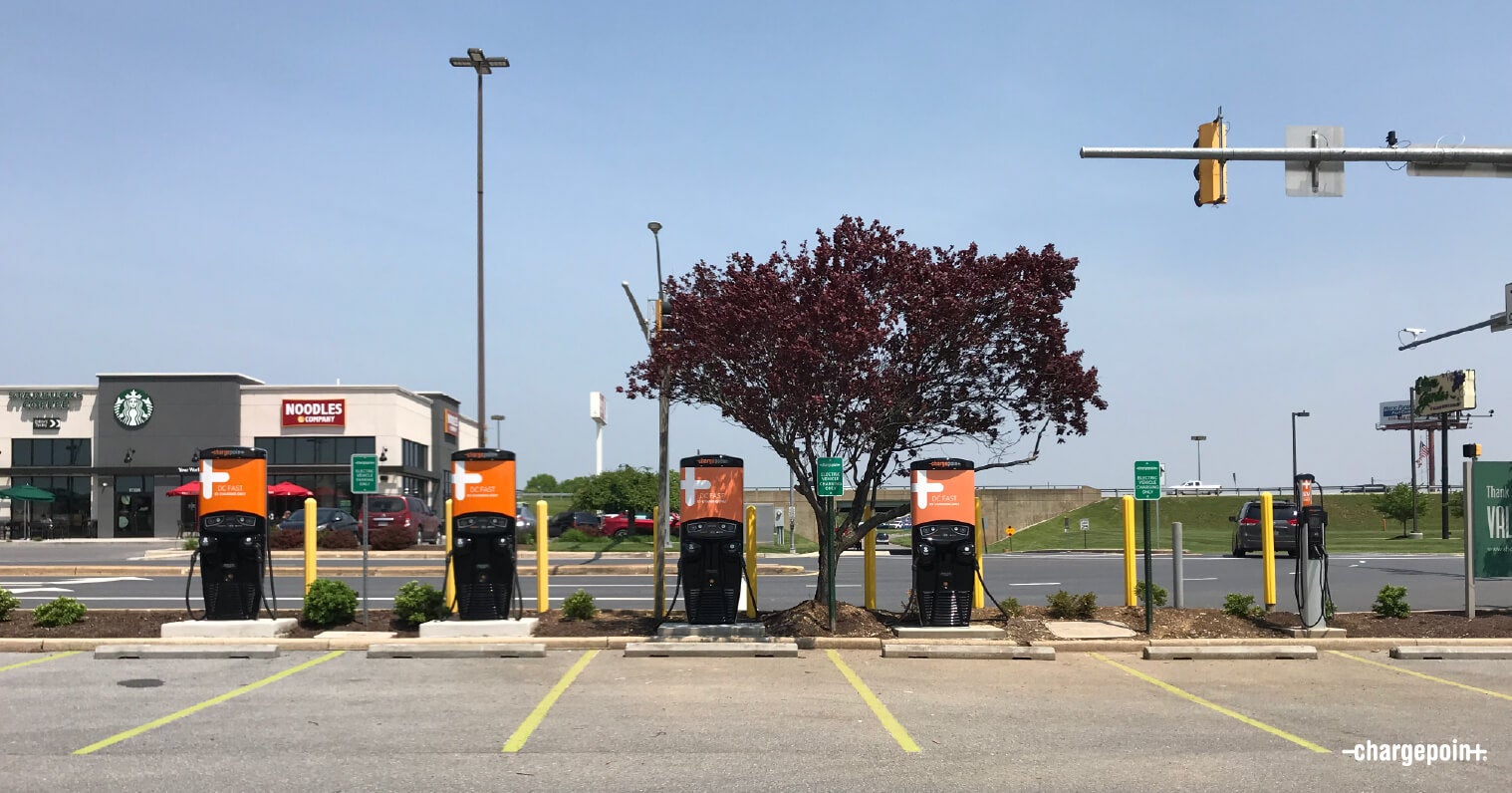 6. Incentivize shovel-ready infrastructure projects.
Recovery efforts are a unique opportunity to more closely align climate commitments with economic development goals. Incentivizing the design and construction of charging infrastructure, particularly shovel-ready projects that may be on hold due to changes in economic conditions, could immediately put local construction workers, electricians, engineers and other small businesses back to work, while also providing additional charging capacity. Rebate or voucher programs that cover a portion of the installation costs, charging station hardware costs and operating costs are easy to administer, effectively leverage available private capital, and immediately stimulate investments in infrastructure.
There are many great examples of rebate programs available now including the California Electric Vehicle Incentive Program (CALeVIP), Charge Ahead Colorado, Utah Workplace Charging Assistance Program, and Natural Resources Canada's (NRCan) Zero Emissions Vehicle Infrastructure Program For a list of incentives in your state, visit ChargePoint's incentive search tool here.
7. Accelerate the build out of fast charging along highways.
Most EV charging takes place at home, work and around town, which can be supported by longer-term and lower-powered EV charging stations. However, public and private DC fast charging (DCFC) stations are also vitally important to both complement the occasional longer trip and to enable the electrification of certain types of medium- and heavy-duty fleets.
The U.S. Congress is considering legislation that will invest in the build-out of highway charging. The Senate Surface Transportation Bill includes language to establish a $1 billion federal grant program to support alternative fuel infrastructure such as DCFCs across the country. California Congressman Mark DeSaulnier has filed a companion bill in the House of Representatives that would create a $3 billion federal grant program for EV and hydrogen charging corridors.
If this proposal is approved by Congress, infrastructure grants would be available to state governments, Native American tribes, metropolitan planning agencies, port authorities and local governments. Natural public-private partnerships will form to boost private matching investment and increase the value for every program dollar. Most importantly, DCFC corridor grants will create and support tens of thousands of jobs to get folks back to work and stimulate local economies. They will also help clean up air pollution by lowering emissions from the transportation sector today while helping to scale emissions back tomorrow, while reducing our reliance on foreign energy sources.
Cities across North America are already demonstrating the ability to quickly adapt and innovate in response to changing circumstances.
8. Reduce regulatory barriers to shovel-ready construction projects by streamlining permitting.
Cities across North America are already demonstrating the ability to quickly adapt and innovate in response to changing circumstances. Now is the time to capitalize on this momentum and for cities to streamline permitting for charging stations, including removing requirements for "wet" signatures and reducing the need for site walks.
9. Retrofit parking lots and garages to support charging.
With parking lots and garages empty or at a reduced capacity due to limitations on non-essential travel, now is a good time to install capacity and conduit for future charging stations. While building codes in many cities across North America require EV readiness for new construction, these same requirements are not in place for existing buildings. Governments should consider ways to make parking spaces ready to support charging stations later. A recent report by ChargePoint, CALETC, Energy Solutions and Tesla estimates the costs for installing EV-capable parking spaces in stand-alone retrofits is typically 4 to 6 times more expensive than installing EV-capable parking spaces during new construction or when making alterations and additions to existing buildings.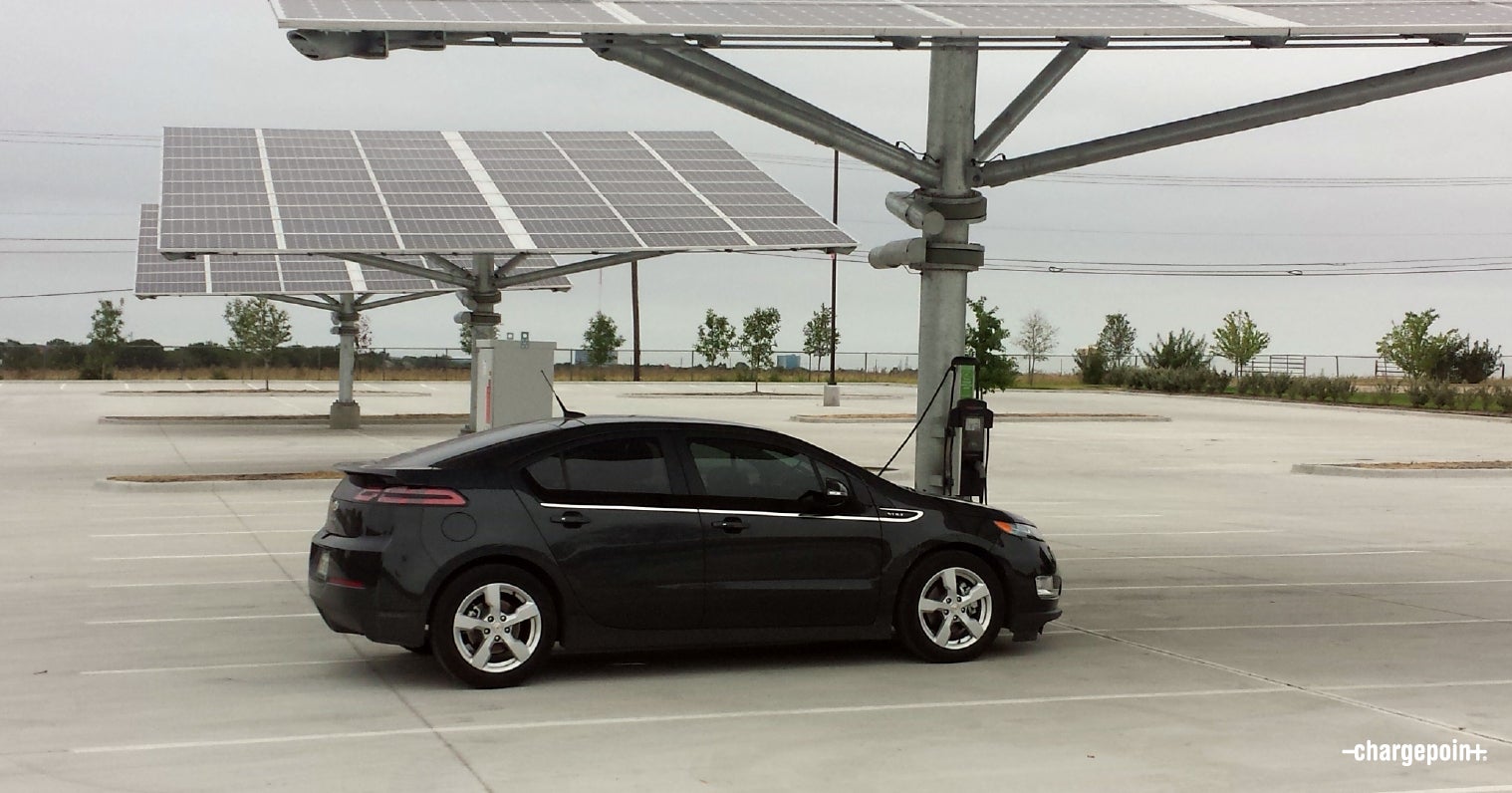 10. Allow for the installation of charging equipment at private and multifamily dwellings.
Charging at home is convenient, cost effective and provides benefits to the electric grid when managed. The ability to charge at your home, sometimes referred to as "Right to Charge," whether in a single-family home, apartment or condo can also help EV drivers ensure they always have a full charge, while also supporting public health efforts to limit travel and unnecessary interactions to minimize the spread of disease. States should ensure residents have the ability to install charging equipment where they live, regardless if that is in a single-family home, apartment or condo. Additionally, incentive programs to offset the cost of installing charging equipment can help expedite the installation of home charging solutions and provide an economic boost to electricians.
11. Enable new pathways in existing clean fuels programs.
Adding or amending pathways for electrification under existing clean fuels programs would provide a budget-neutral way to attract private investment in transportation electrification. Governments previously considering adopting clean fuels policies prior to the pandemic should now view these policies as efficient forms of low-carbon stimulus, given the cost neutrality of clean fuels programs and their broad stakeholder interest among alternative fuel providers (e.g. electricity, biofuel, hydrogen, etc.). For example, in the British Columbia Low Carbon Fuel Standard, the government could consider enabling charging station operators to generate and trade credits associated with commercial charging, which are similar to the pathways already available and successful in California and Oregon. This will speed up station deployments and create more "shovel-ready" construction and engineering jobs. In the U.S., the EPA could enable eRINs in the Renewable Fuels Standard, which would create more ability for obligated parties to meet the requirements during the economic downturn, while also enabling new revenue opportunities for electricity and biogas projects, as well as charging station operators. At the state level, New York and Washington could revisit legislation attempted earlier this year to establish new clean fuels programs.
Did you know there are government and utility tax credits, rebates and grants available to help fund your EV charging project? ChargePoint has the experience and know-how to make sure you receive every dollar you deserve. To find out what incentives are available in your area, click below.