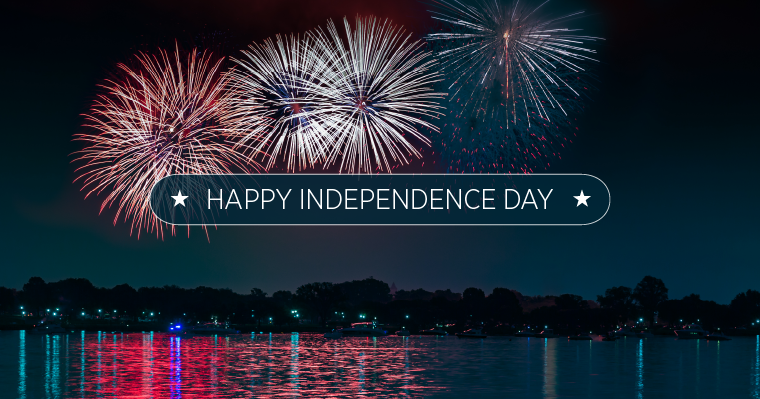 "Nothing behind me, everything ahead of me, as is ever so on the road." Epitomized in Jack Kerouac's seminal Beat-era novel, "On the Road," there's a certain romanticism surrounding the automobile that's uniquely American. For many people, a car isn't simply a means of getting from point A to point B, it represents freedom and possibility. Driving is "about the journey," it's how you "get your kicks" and reveals "a record of those who've gone before." That's a heavy lift for a machine that, with few exceptions, arguably hasn't changed all that much since the first Model T was introduced more than a century ago.
That promise of freedom has endured despite the high cost of fueling traditional vehicles — one that goes well beyond the price at the pump. It's a cost paid in a warming planet, geopolitical instability and the many inconveniences we've accepted as "normal" for over 100 years. On this Independence Day, as the long-awaited electric vehicle (EV) era dawns, we look at some of what we've traded in service of the internal combustion engine (ICE) and the promise of true freedom to come.
Freedom to breathe
Today, transportation accounts for 28% of greenhouse gas (GHG) emissions in the U.S. That's the main reason it's at the forefront of current electrification efforts. But it's sometimes easy to forget that climate change is only one of the consequences of burning fossil fuels to power our cars, trucks and buses. According to the National Institute of Environmental Health Sciences (NIH), traffic-related air pollution contributes to a number of negative health outcomes and impacts 90% of city dwellers worldwide. Remember a couple of years ago when COVID lockdowns first went into effect? For a few short months, while everyone was stuck at home, people in cities across the country and around the world were able to breathe clean air, experience blue skies and see mountains and landmarks that had previously been hidden beneath a cloud of toxic haze — sometimes for the first time in their lives. Wouldn't it be amazing to enjoy that every day (minus the lockdowns) and with the added benefit of being able to experience it from behind the wheel? With the mass adoption of EVs, you will. And it's coming sooner than you think.
Freedom from noise
Hear that? If you do, it's most likely not an electric vehicle. Compared with their fossil fuel-powered counterparts, EVs are whisper quiet. Imagine a day in the very near future, a morning commute filled with the sounds of the birds above instead of the traffic below. As the outside world has become increasingly noisy over the past century, we've accepted a constant din that's inconsistent with long-term health. It's environmentally disruptive, mentally distracting and downright unnatural by any measure. In the U.S., nearly half of Americans are at risk from noise-related hypertension, according to the American Public Health Association (APHA). In Europe, the European Environment Agency (EEA) found that more than 100 million people "are exposed to harmful levels of environmental noise pollution." It's estimated that cutting down on all that extra noise would save billions of dollars in lost productivity alone. Now imagine being the poor soul in that future who hasn't gotten the memo on the many benefits of EVs and is still rumbling through your neighborhood interrupting the peace and tranquility that's become commonplace. Like smoking in an elevator, it's one behavior that will quickly go out of fashion with the mass adoption of EVs.
Freedom from costly fuel and maintenance
Since the invention of the modern ICE vehicle, the main search engine for fuel was your eyes. If you were on a trip and running low on gas, you mostly just had to scan the highway for a filling station. If you were lucky, you found one in time but, if not, you might find yourself hiking to the next exit, gas can in hand. Because electricity is pervasive and inexpensive compared with gas, EVs allow you to fuel where it's most convenient for you — where you live, work and play. And if you ever are pushing empty, all you have to do is push a button in your app to find the closest charge (which is probably closer than you think). According to Consumer Reports, EV users can expect to save around $9,000 in fuel costs and more than $4,500 in maintenance costs over the 200,000-mile lifetime of their vehicle. In fact, maintenance costs for a battery electric vehicle (BEV) are 40% less than their ICE predecessors. How does freedom from unnecessary expenses sound?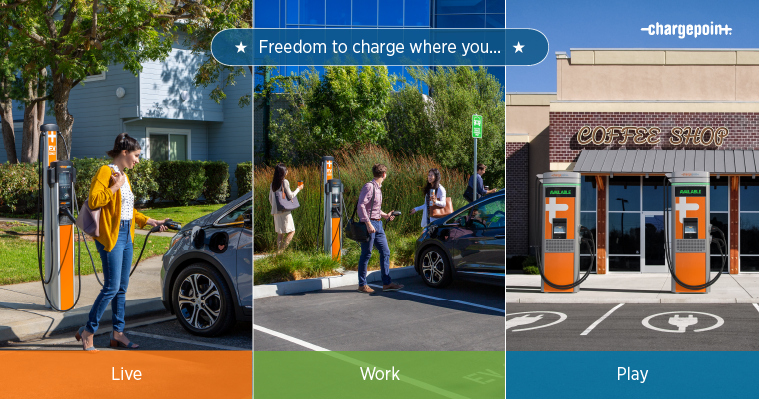 Who says freedom isn't free? Freedom from climate-altering greenhouse gases: check. Freedom from hazy, disease-promoting air pollution: check. Freedom from debilitating noise pollution: check. Freedom from time-wasting trips to the gas station and costly oil changes: check, check. With electric vehicles, drivers don't have to give up anything, and they gain a lot to boot, including an extra boot (that's a trunk for our fellow Americans) in the front (also called a "frunk" for fun).
Driving an EV is upgrading to a vehicle with technology built for the times. Soon you'll wonder why we've been settling with something straight out of the industrial revolution for so long. It's a question for the ages, but one that will be answered by a new American revolution — this one in clean, quiet, convenient transportation. Wouldn't it be great if all revolutions were this beneficial to society? As Jack Kerouac said, "There was nowhere to go but everywhere, so just keep on rolling under the stars." So, hop in an EV and go — there's nothing stopping you now. Happy Independence Day!
Looking for a job that aligns with your values and benefits others and the planet? ChargePoint is hiring.