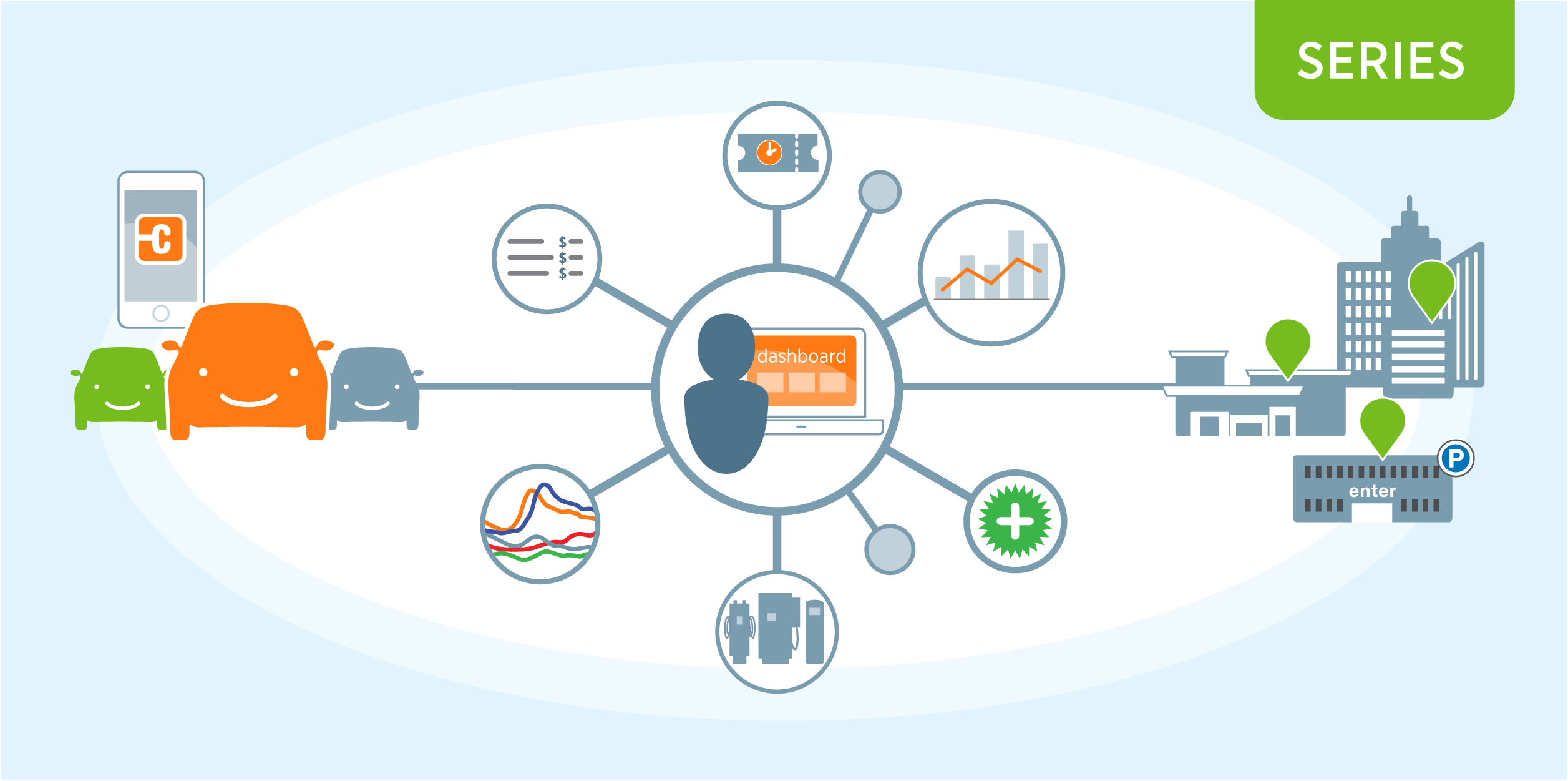 We've talked about the advantages of networked EV charging compared with non-networked or "dumb" charging stations. Now, check out how some innovative smart charging features, available from ChargePoint, will set your charging solution apart from others.
Serve More EV Drivers
Waitlist lets drivers get in a virtual "line" to charge and tells fully charged drivers when someone is waiting for them to move their car. Waitlist lets more people use your stations, maximizing your return on investment while creating a better experience for all of your drivers.
Charge with a Phone
No need to keep a stack of RFID cards on hand: EV drivers can just tap to charge on your station to start charging.
Charge More Vehicles
Power Management helps you charge more EVs with the power you have available, avoiding expensive electrical upgrades.
Save on Energy
Set a power ceiling to avoid expensive demand charges for peak energy use, or delay charging until renewable energy is available. These and other Power Management features are particularly useful for fleets, workplaces, multi-family communities or other locations that have substantial demand for charging.
Manage Your Stations, Your Way
You may own your charging stations, but you may not manage them. It's possible to delegate access to station management tools to your property manager, facility manager or other appropriate person. This makes it even easier for you to add EV charging as an amenity.
Keep Your Stations Busy
Pricing is a powerful tool that can help you get more drivers charging. Set a fee after an hour or two so drivers don't stay parked long after they're done charging. Not sure what fees to set for charging? Use a pricing wizard, with best practices by industry and region, to get started.
Show Drivers How to Charge
Teach drivers how to charge with a fun, simple video on each station. Add your own branded video content if you like or even launch promotions to drivers using your charging stations.
Interested in any of these features? Contact us for more information.