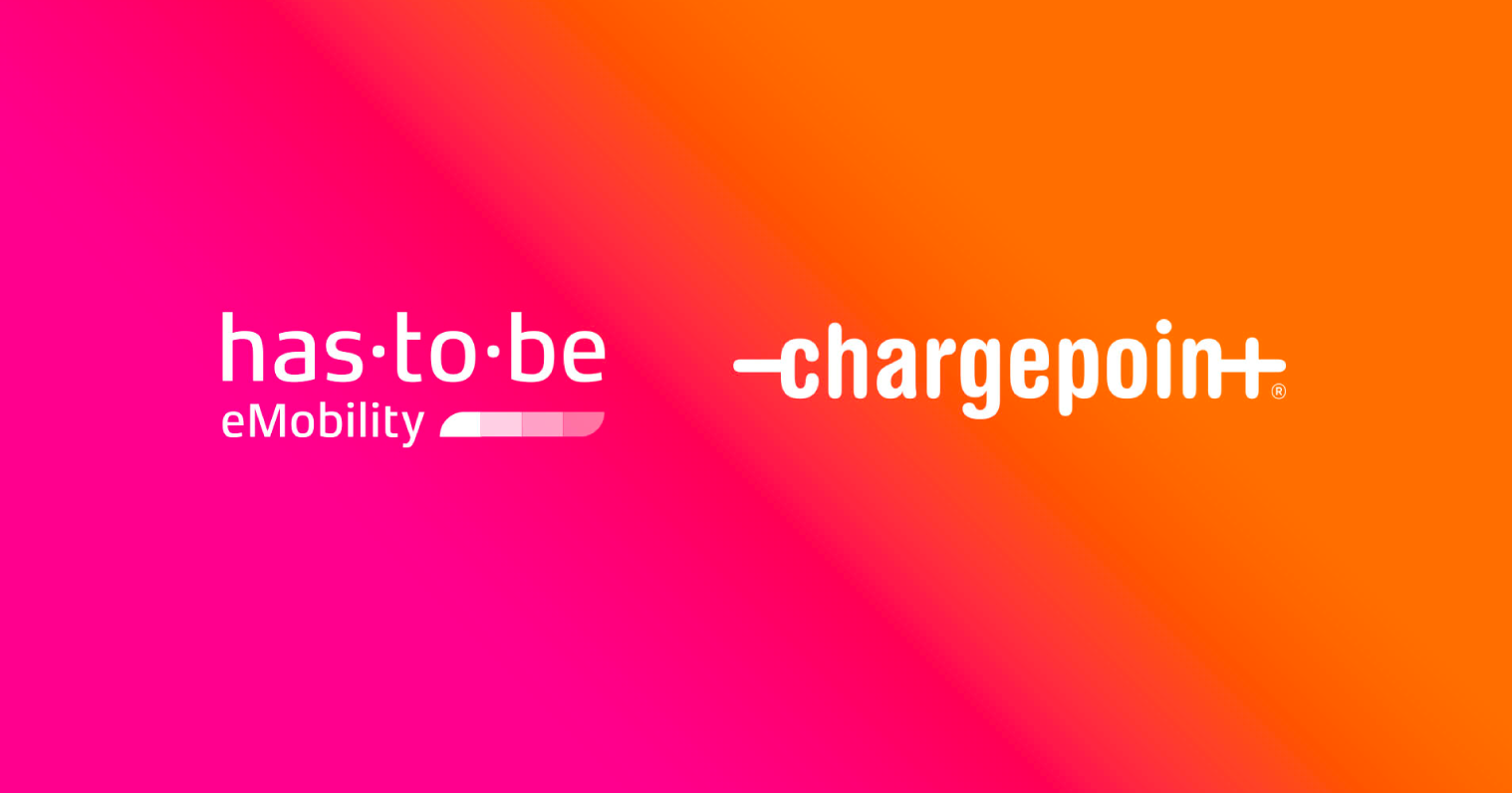 Update as of October 6, 2021: ChargePoint recently completed the acquisition of has·to·be, making the company one the largest charging networks in Europe with more than 50,500 charging ports accessible on our own network, as well as an additional 195,000 ports available across the continent via roaming agreements.
ChargePoint is building the fueling network of the future, to move all people and goods on electricity across North America and Europe. We've been busy building a leading network, rooted in our belief in the power of software to address the complexity of fueling where people live, work and play. Since our early days, we've been convicted about the essential role of software in delivering an excellent electric vehicle (EV) charging experience for businesses, fleets and drivers alike.
There are two ways for companies to keep growing: across products and across geographies. Right now, there are few charging use cases our growing portfolio of connected solutions can't address – we have deep expertise in commercial, fleet and residential charging. Continuing to expand in Europe is key to our vision for growth, reinforced by anticipated increases in charging: by 2025, BNEF expects there to be 1.5 million commercial charging ports in Europe, up 174% from 2021. The region is also showing strong EV sales and supporting aggressive environmental regulations, which provide a solid foundation for expansion.
ChargePoint already has a strong presence in Europe, with 160 employees across multiple countries, 4,700 ports on our network and 175,000 ports accessible through roaming partnerships, as previously reported. We back up our charging availability in the region with expert round-the-clock support in multiple languages and a growing roster of experienced partners. We've come a long way, but there's much more we can do with the right team.
Today, I'm excited to share that ChargePoint has announced our agreement to acquire has·to·be, a leading provider of e-mobility technology in Europe. Working together, we can build on the teams, customer bases and technology we've respectively developed to grow our market leadership in EV charging. Has·to·be has built an impressive customer list of leading European brands based on deep relationships that make them a trusted partner, with a particularly strong footprint in Germany, Austria and Switzerland, among the fastest-growing regions for e-mobility.
The transaction is expected to close in 2021 and will connect ChargePoint with an impressive team of 125 dedicated professionals, more than 1,000 customers, 40,000 networked ports in operation and over 250,000 ports accessible through roaming agreements. The has·to·be software platform addresses the complexity associated with the fragmented e-mobility landscape in Europe, including compatibility with all the widely deployed hardware brands and e-mobility services there. ChargePoint and has·to·be share a capital-light business model focused on recurring revenue. Whether a customer is a charging asset owner or other business wanting a white-labeled, co-branded or turnkey solution, we cover a broad range of use cases and can augment our combined portfolio with our connected hardware products as well.
As we discussed joining forces, we realized that the two companies are aligned not only on purpose and business model, but also in engineering approach: what needs to be done and how to do it. Like us, has·to·be came to the e-mobility market early but stayed committed to a vision for connected mobility until its inevitability became clear to everyone. The company developed impressive engineering competency and a track record for committing the time and resources necessary to achieve great solutions.
In this team, I see the same value system that we've maintained since our founding. We're not afraid of hard problems, we invest for the long term and we thrive on a core team of competent and committed people. Both companies understand that doing things right takes patience and commitment, and it's important to invest when you believe, ignoring the noise of an early market.
Our solutions can come together to continue to address the fragmented e-mobility market in Europe and eliminate the need for customers to integrate and support their own software, creating a better experience for drivers and businesses alike. Because has·to·be has been focused on providing charging network technology on a subscription basis for customers, their go-to-market model is well matched to ours and we aim to preserve and enhance existing customer relationships.
Two great teams, two great partner ecosystems, two great customer bases and two great product portfolios are poised to come together to help move all people and goods on electricity. That's good news for ChargePoint, has·to·be, our customers and drivers, and everyone still in the process of switching to electric mobility.