The most vivid memory of my journey at ChargePoint (actually, the company was Coulomb Technologies at the time) was my first interview for the CEO role. It was 2011. I had just met with Mark Leschly, an early ChargePoint investor who told me about the company's vision. The notion of a new fueling network that didn't come with the compromises we'd all just accepted with liquid fuels resonated with me. ChargePoint had some interesting ideas. Intrigued, but wanting to validate what I'd heard, I sat in my car after the interview to do some quick calculations.
As an engineer, the science was clear—large battery electric vehicles (EVs) would win the day. I had already been researching the technology surrounding electric drive and that's when it hit me. With the right business model, technology and funding, we could move all people and goods around the planet on electricity. I am fond of saying that early in my career, when my day was focused on engineering, I did all my math with a "landscape mode" calculator—when the more complex functions show up on the display. As a tech CEO, I learned that most big picture decisions only really need the calculator in "portrait mode." But as I calculated the addressable market for ChargePoint, I had to rotate my phone back to "landscape mode" to see the full scale of its ultimate customer base. Essentially some percentage of every parking lot!
The size of the opportunity also meant that the charging infrastructure had to scale in a capital-light way. It would be critical to first, develop business models that enable every business to invest in charging in their parking lots for their customers or employees and second, integrate this all into one network for drivers to have convenient access. This model funds the infrastructure necessary to support the electrification of transportation via the investment each and every business makes in their parking lots. If we could pull it off, it would solve one of the biggest problems standing in the way of the electrification of transportation: who is going to pay for all the infrastructure required?
So began my nearly 10 year journey with ChargePoint. Back then, dealerships were just beginning to sell EVs. Today, every major automaker has committed to electrification. In 2011 we were focused on establishing a core business in level 2 charging for workplace, retail and hospitality in the United States. In subsequent years, we expanded into Canada, added fast charging and our winning support services and warranty, expanded into Europe, layered on new verticals and added Fleet and Residential solutions. Today, we're proud to count more than 4,000 commercial customers as site hosts for ChargePoint charging, with 114,000 places to charge on our network and access to another 133,000+ places to charge with roaming integrations.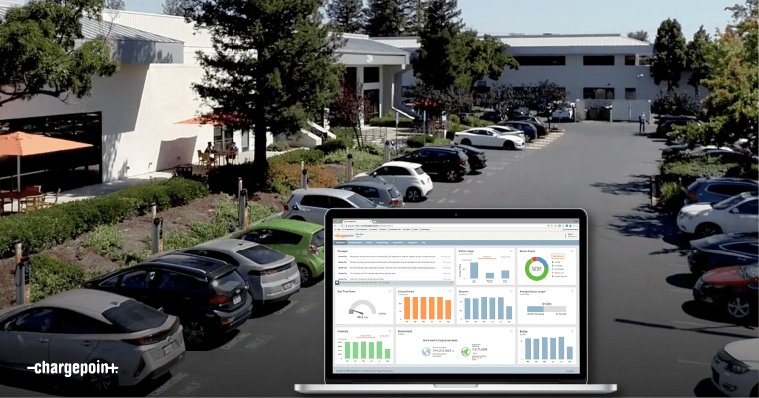 The ChargePoint team is not only tremendously proud of creating a company, but pioneering the EV charging category. We have made it our goal to make massive improvements to the practical limitations of fueling that we've all been enduring for decades. Our fueling network makes effective use of electricity that is already pervasively distributed, reliable and efficient. We have raised significant capital and used it carefully to build superior networked EV charging via a top-up model, integrated where drivers live, work and play. Now, anywhere a vehicle is parked is an opportunity to fuel. Driving beyond your battery range? We've got you covered. Electrifying your fleet? We have solutions for every segment.
We view today as the beginning of the next phase of our journey, buoyed by the markets awakening to the promise of electric mobility more broadly. Fueled by the rising adoption of EVs, we announce today our intention to be a public company through a business combination with Switchback Energy Acquisition Corporation. Day in and day out, we remain steadfast in our commitment to accelerate EV adoption by delivering winning charging solutions that "just work" for businesses, fleets and drivers—wrapped by a business model that scales. We appreciate all who are helping to make mass market electrification a reality: the automakers, energy providers, site hosts, consumer platforms, transit network companies, distribution partners and drivers.
The entrepreneurial spirit of the company's origins is very much alive today. More than 750 ChargePointers share this unwavering vision and apply their deep category and technical experience every day to stay relentlessly focused on helping the world shift to electric drive.
Charge on.